By Florin R. Ferrs (Tech Writer)
Let's face it, 2020 was a doozy. Annus horribilis doesn't even begin to cover the litany of challenges and truly heart-wrenching realities we've all had to face.

The only silver lining for IT Managers and entrepreneurs was that it was often up to their IT departments to keep the lights on by transferring and supporting entire workforces to a work from home setup.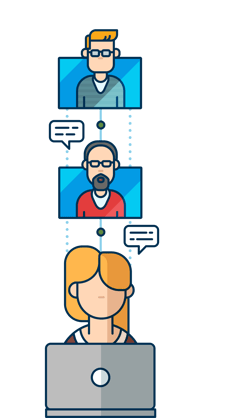 This boom in remote server management, Zoom call networking, and remote customer monitoring and servicing has created a shift in thinking about how IT support can be provided remotely via RMM & PSA technology. Fortunately, smart IT managers and entrepreneurs were already prepared for a work from home/remote servicing future by having added RMM services like NinjaRMM paired with versatile PSA systems like SherpaDesk ticketing software to their tech stacks.
The future is remote, and it's here already, particularly in 2021.
Corporations that reluctantly embraced remote work out of necessity now realize that efficiency hasn't dropped (quite the contrary) and that savings in office space can be quite substantial. What this means for IT helpdesk managers and MSP business owners is that those who invest in RMM systems and remote monitoring tools will stay ahead of the competition and be better prepared to weather whatever new storms 2021 may bring.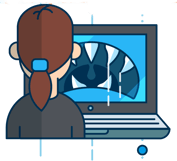 To better prepare for 2021, here's a look back at some of our most useful blogs of 2020 that are still relevant and chock full of helpful tips to help IT managers and MSPs succeed in 2021.