By Jessy Smulski (Tech Writer)
It's a challenging time to grow an IT or MSP business, but the potential is still there—even if your new HQ happens to be a home office. The fact is that your business doesn't have to stop growing just because the circumstances surrounding it have changed.

While other businesses take pause and wrestle with what to do next, this is your big opportunity to take action, hit another growth spurt, and outpace the competition.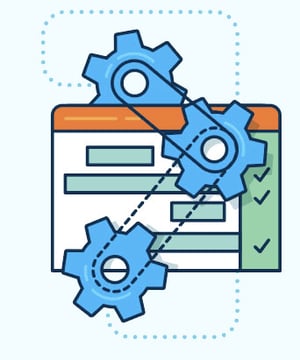 Embrace Change With The Times
Having survived the Great Recession of the early 2000s, Patrick Clements, SherpaDesk's CEO carries plenty of sage advice on the subject of running a business during challenging times:
"When building a company it's important to first focus on the viability of the business itself. This has to be done early on, during the structuring of the company. Making sure we had the resources and capital in place to get us through difficult times was critical in ensuring our success in the future".
Invest In Personal Growth
Public gatherings might be restricted, but plenty of opportunities still exist online to expand your thinking and skillsets. Doing so is essential to the development of new business models and value-added services, the likes of which you'll need to become familiar with on such a volatile playing field. Sign up for educational virtual events and webinars, look for online certification courses, learn a new programming language, and don't assume that a much-anticipated tech conference has completely canceled. Many of them have gone virtual to keep attendees safe.
Check out our list of the top 2020 virtual tech conferences.
Replace Outdated Legacy Software With Efficient, Automated Technology
As always, your technology stack will either launch you forward or hold you back. Running a tech business on slow, clunky legacy software and hardware will not provide your team with the speed or agility needed to gain ground during the new normal. Instead, look for a PSA solution that strikes a balance between power and practicality.
Features should include:
Comprehensive All-in-One Support
If the end-goal is to streamline and automate processes, centralize data, and enhance efficiency, your PSA software must support end-to-end activities across the entire company, including asset tracking, time tracking, invoicing, project management, and data reporting.
Plenty of API-Based Integrations
API-based integrations will make it easier to grow your tech stack as business and customer needs change.
A Data Migration Tool
The growth of your business virtually depends on customer data. Migrating to a new solution should never jeopardize such hard-earned information.
RMM Capabilities
Remote Monitoring and Management capabilities are mission-critical for remote teams. RMM capabilities allow you to manage endpoints across multiple employees and clients, remotely monitor and maintain computers and entire systems, and continue to make data-driven decisions—all from the safety and comfort of your home HQ.
Be A Service Partner, Not Just A Solutions Provider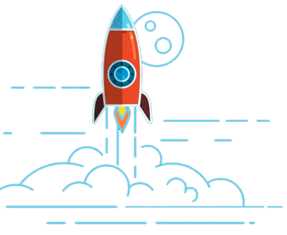 Businesses and individuals struggling to make sense of the new "ab-normal" don't just want solutions; they want camaraderie and genuine investment from customer service reps to replace their current lack of assurance.
"One of our biggest strengths with SherpaDesk is the ability to adapt and adjust to changing environments. Being able to learn what customers need and making sure we are equipped to deliver solutions reliably has set us up on a solid foundation", says Patrick Clements, SherpaDesk's CEO.
Companies that maintain timely, compassionate, customer support have a competitive advantage over companies that have a better product or service, but fail to understand how customer needs have changed. To optimize your customer service experience, incorporate:
Single-point contact w/ reps
Prioritize Cybersecurity Like Your Business Depends On It (Because It Does)
As cybersecurity attack could impose major setbacks for your business. With the entire global economy grappling to regain its footing, there's never been so much low-hanging fruit—ripe for the taking—and hackers know it. Now is not the time to let security measures slip, particularly those related to data privacy compliance. Refresh your team's awareness of phishing attacks. Test their ability to identify threats. Be vigilant about keeping systems up-to-date, and reevaluate access control levels.
These expanded threats mean that IT business owners and enterprises need to expand the budget allocated to Cybersecurity to at least 10% of their IT budgets. The days of only spending 2-5% on Cybersecurity are over.
In Conclusion
Business growth will depend on more than your tech team's ability to collaborate and carry out operations remotely. The true measure of success moving forward will be the degree to which companies maintain a semblance of normalcy and improve the customer experience despite physical limitations, continuous changes, security concerns, and economic uncertainty. For that, you need a simple, powerful PSA solution dynamic enough to grow and change in tandem with your company and customers.
Ready for your small business to hit its next growth spurt?
SherpaDesk is the definitive helpdesk solution for all your support, project management, and billing issues.