---
The Time Tracking Solution for Teams
SherpaDesk is the easiest way to capture billable and non-billable time. Multiple ways to capture time makes sure lost time is no longer falling through the cracks.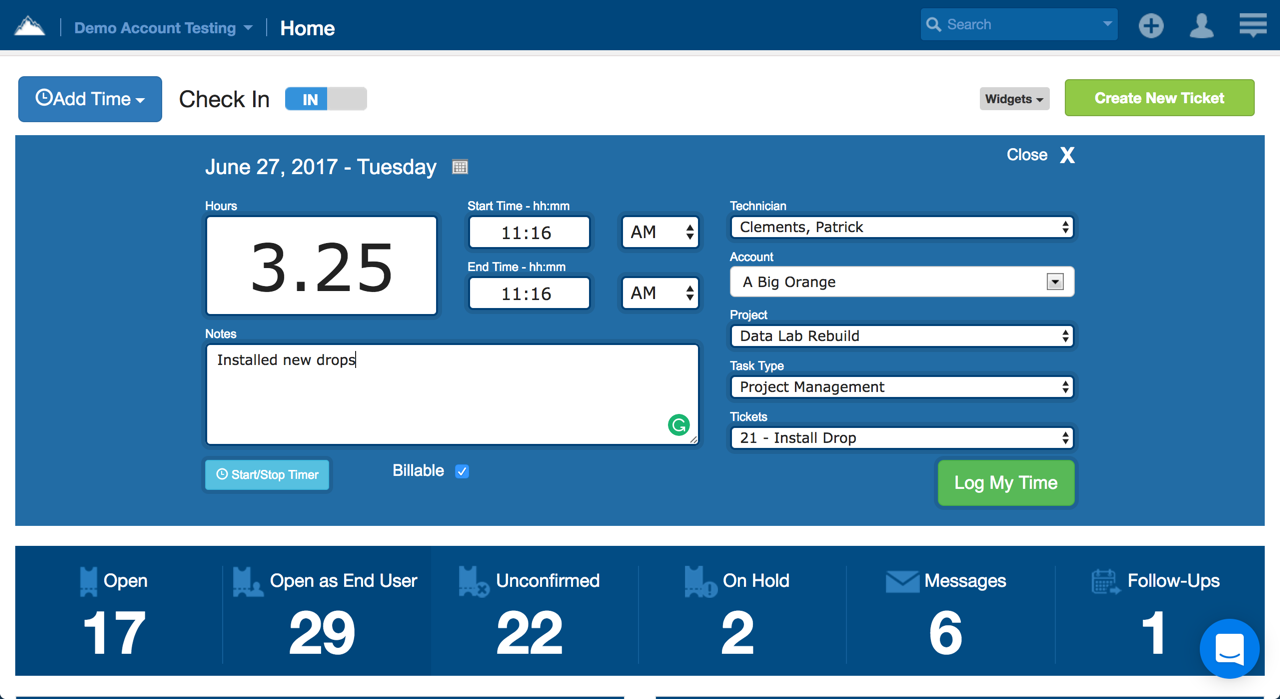 ---
Capture Time Whenever, Wherever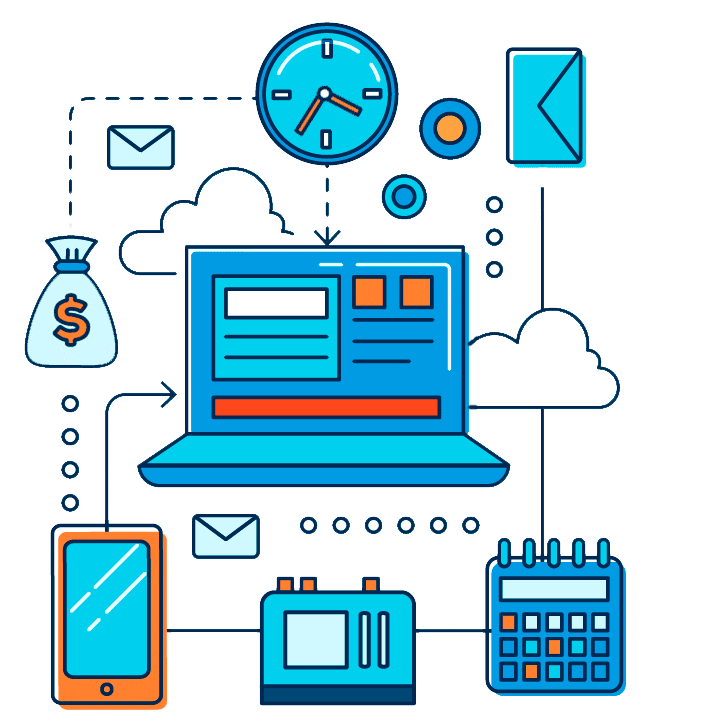 Time is literally your product. Being able to capture time whether you are at your desk, out in the field or at home is essential to growing and validating your services.
On the Web
SherpaDesk allows you to track time on your account, support issue, project or asset. Using the nifty Chrome extension allows you to freely work outside of SherpaDesk platform to capture time. It's a crowd favorite!
On Your Mobile Phone
SherpaDesk allows employees to quickly and easily track time against projects, assets, support issues, accounts, and more. And the best part of all of this? SherpaDesk works on any device. That's butter!
Over Email
We are one of the only solutions that allow you to get paid for answering emails! When responding to support issues over email you can simply enter a command to capture your time and have it queued up for invoicing. Neat huh?
---

I need to take care of my customers, I need to track whenever they call me or send me email requests and track time spent for assistance. SherpaDesk is a perfect blend of speed/ease of use/price/flexibility for a company like us.

CHRISTIAN PERETTO, IT Consultant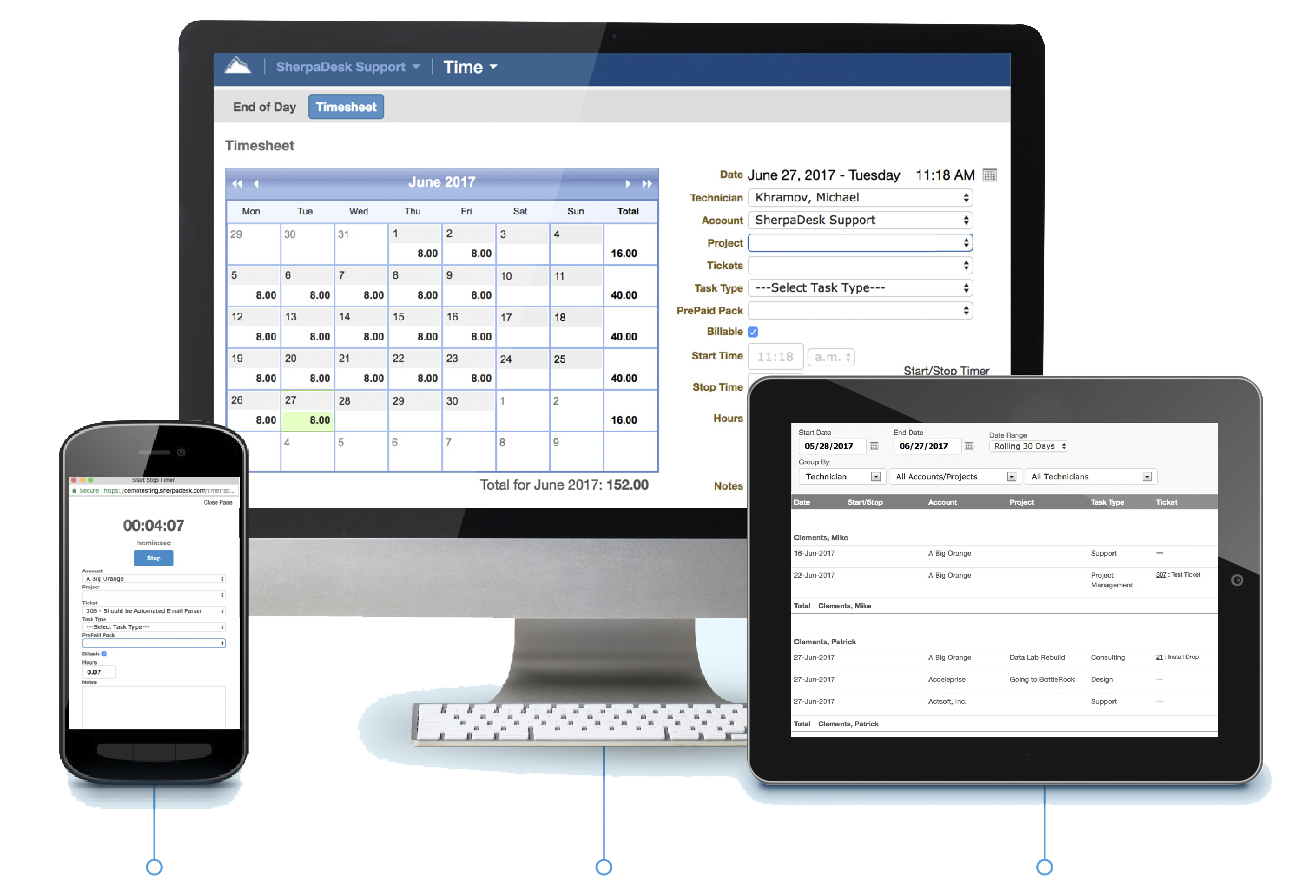 Start/Stop Time Logging
With the SherpaDesk stopwatch, starting, stopping, taking a break, switching tasks and submitting time is literally a click away. Tracking time and taking care of business just got that much easier.

Time Sheets
Get a birdseye calendar view of all the time spent on either an account, a project or per technician. See each hour logged and if they were billable or non-billable.

Time Log Reporting
Get visibility on all logs being created for any period. Run reports either on account, technician, project, priority or task. See what is being marked as billable, non-billable, invoiced or paid.
---
A Complete Solution to Manage Your Team and Business


End of the Day Reporting
Back at your desk it can be impossible to know who's done what and for how long during each day —especially when your workforce is always on the move or based at several locations. But not anymore! Get an email of exactly what each employee worked on for that day.


Sync with Your Accounting System
Employee time automatically appears on your time log report and in a queued-up invoice. With one click integration you can punch this time directly into your accounting package to save you hours each week and thousands each year!