SherpaDesk's White-Label Feature Is Here!
We're excited to re-introduce a popular feature that's been a favorite of our customers: our white labeling feature. This feature allows IT pros to create vanity URLs and white-labeled email addresses, even inside tickets!
This feature enables IT & MSP pros to communicate with their customers while using SherpaDesk's ticketing tools while still using their own company's domain and email address.
But What Exactly Is A Vanity URL?
A vanity URL is a URL that starts with your brand name or a keyword, which is helpful to redirect customers directly to your website. You can use them in many ways.
Here are some reasons why you need a vanity URL:
You Can Redirect Your Customers
A vanity URL is created with a particular name, such as your company's brand name or the name of your product. It's typically used to redirect customers to your website.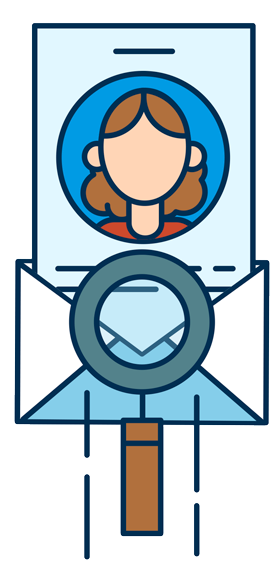 SherpaDesk customers use our white label feature to create customer IT Help portals that can be redirected to a SherpaDesk Knowledgebase portal with answers to your important FAQs or to create tickets.
For Example https://Help.YourCompany.com
We Also Have Custom Email Domains!
As an IT professional you need to communicate with clients, but you don't want your email to be seen as spam. You want to stay professional at all times and keep in control of your brand, even when using third-party tools like SherpaDesk's ticketing features.
Many people use subdomains in their email communications, but it's not easy to set up a subdomain from inside tickets. Besides, if you need your emails to be sent from a given email address, you often have to speak with the support team of your hosting provider.
The good news is that, as a SherpaDesk user, you don't have to worry about this. With our white label email feature, you can set up vanity subdomains in your email communications with your clients from inside tickets so that your replies come from your website's domain.
For Example: @Tickets.YourCompany.com
Learn more about our White Label feature in this KB article.
One More Reason To Use A While Label Email Address
Customers Can Contact You Easily
When you have a custom domain inside tickets, your clients have an easier time finding and trusting your business. A customized white-labeled domain email address is like a business rep - it helps customers find you and expect to hear from you from a professional-sounding email address.
Having a custom domain email address means that if a customer has an important question or inquiry, your team will have the ability to get in touch with them quickly even when using a third-party ticketing app.
Learn more about our white labeling features on our Ticketing page.