By Florin R. Ferrs (Tech Writer)
There was a time when IT managers worked in the same office as the rest of their team, and it was relatively easy to keep track of what tickets were assigned to a particular tech and where each member of the team was. But the world has changed. The genie has escaped the bottle, and it's not coming back.
What can IT managers do to stay on top of their team's tickets and tasks when everyone is working from home, and even in-person visits to customers are limited or out of the question altogether?
Stay Nimble, Stay Mobile, Stay Connected
Even during this new normal, mobility is still the key to staying on top. Technology has enabled your employees to remain mobile while not actually moving very much! By working from home and reaching out to their customers and/or servers remotely, your employees can be as efficient as they were in the office.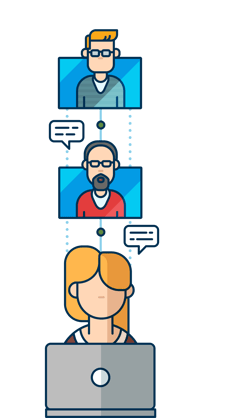 In fact, studies have shown that well-managed telecommuters can actually be more efficient than full-time, in-office workers. Globalization has made it possible for businesses to have departments spread all over the country (or the world) but this also means having to help customers in many different time zones and continents. How can you manage it all smoothly and efficiently in this brave new world of 24 hours a day 'workdays?'
A Shared Calendar Is Integral To Running Your Business
So how do savvy IT managers stay on top of their team's tasks and appointments during the new normal when all their techs (plus customers) are working from home and are also spread all over the country or the world?
Enter the humble Team Calendar. This often overlooked tool is now, more than ever, one of the most crucial tools in your arsenal to help run your MSP, or IT consulting business, smoothly and efficiently.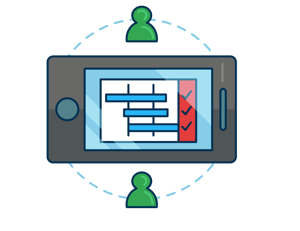 With a well-run Team Calendar, you can maintain a bird's eye view of your entire team's operations, staying on top of ticket due dates, customer appointments, server maintenance schedules, and much more, no matter what city, country, or time zone your team and your customers are located.
But Which Team Calendar To Choose?
IT and MSP managers know that their techs and customers are already using some kind of web calendar solution (Google Calendar and Office 365 Calendar being the most popular). The question is which shared calendar solution to embrace when some departments (or even customers) prefer one calendar over another.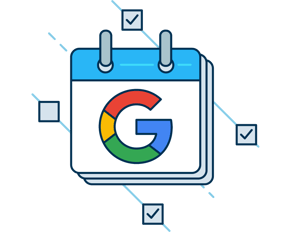 IT managers are all very familiar with the headaches of choosing between one popular shared cloud calendar solution vs. another in order to keep all their different departments and customers happy. But what if you didn't have to choose between team Google Calendar and team Office 365 Calendar? Why not use both? How? Enter SherpaDesk Team Calendar.
Top Benefits Of SherpaDesk Team Calendar
With SherpaDesk team calendar, you won't be forced to choose between Google Calendar and Office 365 Calendar because SherpaDesk has designed their Team Calendar tool to be compatible with both. Your team can sync their SherpaDesk events and appointments directly from inside SherpaDesk tickets and have them synced automatically with Google Calendar or Office 365 users. That way you get the benefits of all three platforms, and you don't have to ask your different departments or customers to pick one vs. the other, keeping everyone happy while hugely increasing efficiency.
SherpaDesk Team Calendar Top Features
Keep Users Updated On All Appointments.
Create events directly inside a ticket and automatically send calendar invites to other team members or customers. This helps schedule onsite appointments that can be tracked using the ticket.
Complete Visibility Of All Appointments.
IT Managers can keep a calendar view (Monthly/Weekly/Daily) of where all their technicians are assigned and to whom. This enables administrators to see if a technician is at a customer's location and what ticket or project they are working on.
Track Asset Audit and Inventory Schedules.
Stay on top of audits by viewing a full schedule of assets that are due for an audit. Filter for specific accounts and view in a Monthly/Weekly/Daily calendar.
Monitor All ToDo Assignments.
Administrators can see a full list of all ToDos and filter by Accounts and Projects to stay on top of what needs to be done on a specific day.
Keep All Calendar Items In One Place.
Store your personal events for Your View Only on the calendar to keep all events in one calendar.
Ready to explore the benefits of a shared calendar?