All IT professionals know that things slow down during the summer (especially within the IT department). But just because everything slows down doesn't mean that there aren't things you should do to ensure that when things pick back up again, you and your team are ready, prepared and raring to go.
That's why we want to provide you with six strategies you can employ during the summer slowdown to make sure your business continues to grow.
With These Six Strategies You'll learn:
•

Why it's important to prepare for the summer slowdown before summer begins
•

Why you should use this time to upgrade your systems
•

How to look at your current processes and reassess for the future
•

Why the summer slowdown is a perfect time to reconnect with your network
•

How to plan which neglected projects should take precedence
•

Most importantly, why you should use this time to rest?
Let's dive right in!
Plan Ahead Before Summer Begins
Even though the summer slowdown happens every year, you'll be surprised by how many organizations don't think about it until it creeps up on them. This is usually the cause of frustration.
Suddenly everything in the business slows down and your IT team begins to panic. They don't feel productive and although they know they should be using their time to the best of their ability, they're unsure how they should be spending that time.
Instead of letting your team fall into panic, it's crucial that you plan in advance what you'd like your business to achieve during the slower summer months and lay out a plan for how IT can help you achieve this. For example, if you know that there are a few neglected projects in your pipeline that your team didn't have time to complete, set a goal, timeframe and plan for how they'll achieve this.
You can also plan ahead to work out which processes and systems hold you back during the busier periods and come up with methods to overcome that during the summer when these problems happen less frequently.
Whatever it is you want your business to achieve,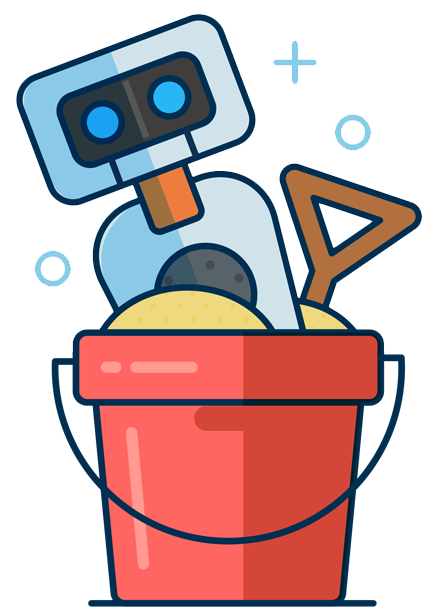 make sure your entire organization (not just IT) knows about it before the summer comes around.
Upgrade Systems to Make Sure You're Ready For the Intense Periods
As an IT department, you likely use a wide range of different systems and software to help you run your business. Some of these might be on-premise solutions and others might be cloud-based SaaS solutions.
When you have extra time during the summer slowdown, you have a perfect window of opportunity to upgrade these systems and make sure they're running to the best of their capabilities. Perhaps you've always wanted a digital transformation, but never found the time to do it. Summer gives you that time.
Perhaps you currently use three different systems to complete a task. Could there be an easier option out there that enables you to use just one?
Maybe you pay for software that your team doesn't actually make the most out of. The summer slowdown months offer a perfect chance to retrain people for each system you use to make sure everyone has a competent understanding of not only how to use the system, but how the system supports your business.
Business training often falls by the wayside. With so many other things to do, it never feels like a priority, despite its intrinsic importance. Summer is a great time to train everyone on the software and systems you use so that everyone is at the same competency level.
Reassess Your Current Processes
Your IT department is made up of a series of processes. But how often during the year do you spend time to asses and most importantly, refine those processes?
This is most important for B2B companies, but it's also important in B2C as well. Suppose you sell coffee online. What processes do you have in place from when someone places an order to when that same customer receives their order?
Could any of those steps be optimized or streamlined, or better yet, automated?
Within B2B, you want to look at internal and external processes. Internal processes should always have a standard operating procedure (SOP) document to support it. This outlines what the task is and how your company approaches it.
If you find you have processes that don't have SOPs it's time to start making them. This way specific members of your IT team aren't the only ones who can handle certain tasks and instead it becomes a team effort.
Avoid Time Waste for Better Workflow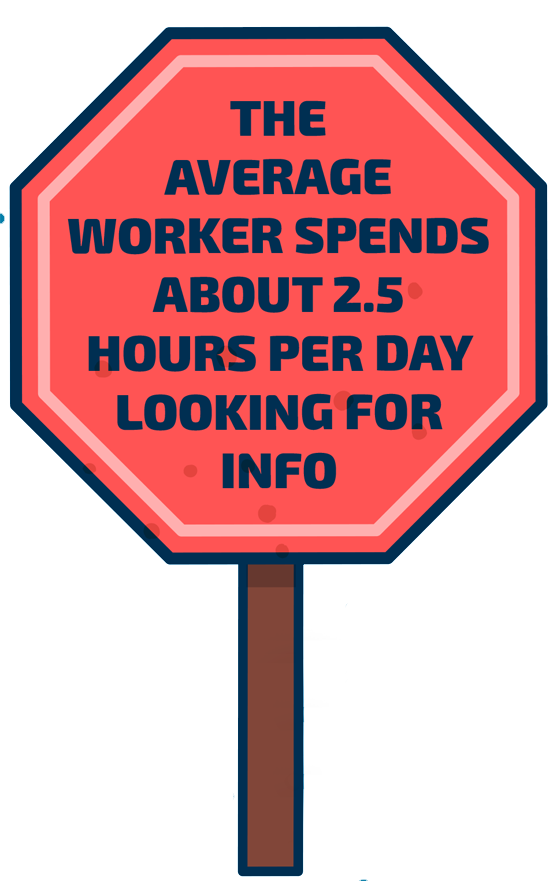 • Improve your productivity by designing a reliable workflow that supports the natural pathway that files and documents take across your workspace
• Use color-coded files as a landing zone for incoming documents. Place high-priority documents in a red file, medium-priority documents in a yellow file, and low-priority documents in a blue file
• Use a Kanban Board to visually manage your to-do lists or projects
• Establish an area for outgoing documents
• Create a catch-all space for misc notes and papers that inevitably pile up and set up a reminder once per month to clean out this space
Source
In a recent infographic, we outlined some of the exciting ways you can start spring cleaning your IT helpdesk department to make sure you're ready to tackle new projects!
Network With Your Current and Potential Audience
They say that your network is your net worth. But during the busier times of the year, it becomes increasingly difficult to spend time actually talking to your customers. You might spend time answering support requests or dealing with bug fixes, but what your customers really want is to feel as though you care about them and their problems.
Reaching out to your customers is also a great way to improve the value of your product or service. When you hear your customers talk about their problems or their issues, what you're actually doing is gathering insightful feedback that you can use to improve the way you solve their problems.
You hear the language they use when they talk about their problems and this can be used within your business copy.
So although the summer period is slower for IT, the tasks they're able to complete during this time can support your entire organization.
Use this time to become a customer-centric company so that when things do start to pick up, you know you're working on tasks that your customers will appreciate and your business will thrive from.
Preparation and Most Importantly, Rest
The summer months may be slower, but this doesn't mean your business can't achieve monumental results.
Use this time to allow your IT department to rest and prepare for the busier time. If you have neglected projects in your to-do list, think about ways you can get these done for summer.
It's also important to look at the year ahead. What worked and what didn't work? When you identify the areas for improvement, you can use your slower time to fix these issues to ensure they don't occur in the year ahead.
Use your summer slowdown to your advantage by getting leg up on the rest of the year.
Takeaways
Make sure that your IT department still feels fulfilled and adheres to your overall business goals during the slower summer months.
Make sure you adapt these strategies to your business needs. What makes sense for one business might not make sense for another.
Reflect on your previous year, identify bottlenecks and put together a plan for how you'll turn the summer slowdown into your best business opportunity yet.