by Carrie Dagenhard
Becoming a successful IT leader means learning to juggle a dizzying number of tasks and managing your team and your time wisely. If your employees fall too far behind on their workload, it can affect the entire company — which means you're always looking for new ways to become faster and more efficient.
But the truth is, IT productivity can be an elusive beast — especially when your team is buried beneath a mountain of tickets, and you face a sudden power outage or company-wide software malfunction. How can you possibly be proactive when something unexpected is constantly dragging you behind?
To help you finally get ahead and restore order to your daily chaos, check out these nine proven IT productivity tools.
1.

Quality Helpdesk Software

You and your team's ability to effectively manage support issues depends on the quality of your helpdesk software. A cumbersome or complicated helpdesk tool can slow you down and create more work than necessary. On the flipside, powerful, user-friendly helpdesk software will boost productivity and help streamline your processes.

Not only will this help eliminate extra clutter from your daily duties, but it will help keep users and customers happy, too.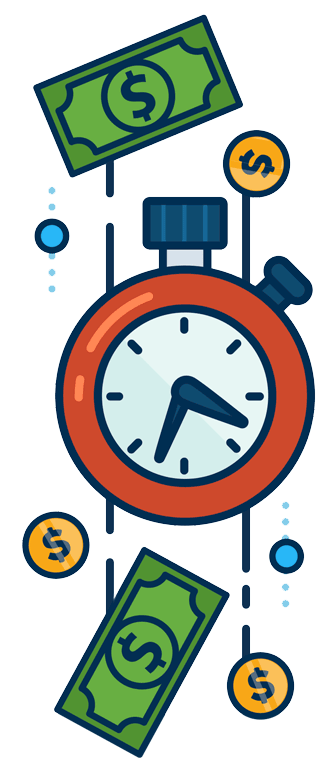 2.

Time Tracking Software

Recording the time you spend on various activities is essential for making sure you and your team are appropriately compensated for your hard work. It can also help you identify hangups and inefficiencies in your processes. But sometimes making an effort to track your time can become a burden, too. That's why it's important to invest in a highly intuitive time tracking application. Bonus points if you can track time via mobile and integrate with your accounting system for easy invoicing.
3.

A User-Friendly Knowledgebase

There are few things more frustrating than answering the same question a thousand times, but that's precisely what helpdesk techs often encounter. Imagine the time savings if, instead of regurgitating the same information in every support request, users were able to look up the information themselves. That's exactly what a knowledgebase can do for your organization — efficiently harness existing knowledge and make it available for self-help.

Plus, instead of reinventing the wheel every time a tech faces a problem for the first time, they can consult the knowledgebase to see if someone else has already prepared a solution.
4.

Team Instant Messaging

From crowdsourcing knowledge to handle a particular issue to communicating updates and team priorities — or sharing funny memes to boost morale — team instant messaging tools are a crucial investment for keeping your team engaged. From Slack to Flock, Google Hangouts Chat to Microsoft Teams, there's no shortage of team instant messaging platforms. Just make sure the software you choose can be easily integrated into your environment.
5.

Automated Threat Detection Software

A cybersecurity incident is not only an ultra-expensive headache, but it can also lead to excessive downtime. While your team is busy helping to track down, stop and isolate the problem, they're also setting other projects aside. Which means once you're back to normal operations, they'll be inundated with backlogged tasks. That's why selecting an automation threat detection tool is essential to your team's productivity.
6.

Email Management Applications

Email is a tremendous time-suck. More than half of workers report checking email every few hours at work, according to a survey by Adobe, with another 39 percent report checking email at least every hour. To help you and your team get your inbox under control, you may want to consider adopting an email management tool.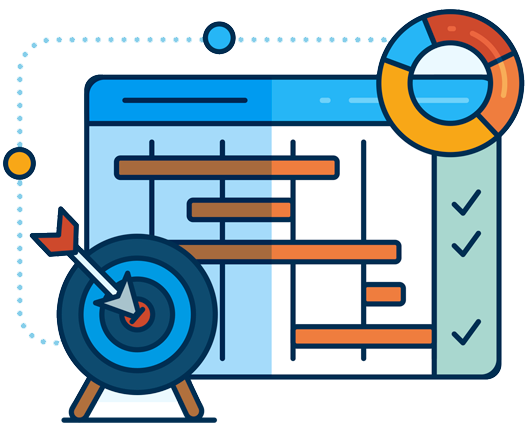 For example, SaneBox works with your existing email app to summarize and filter emails for easy skimming, Unroll.me helps you eliminate unwanted subscriptions, and AwayFind allows you to decide which emails are worth a notification and which are worth saving for later.
7.

Project Management Software

Ineffective or inefficient project management can send your team's productivity plummeting, but as a busy IT leader you also don't have time to continually ask for project status updates (nor does your team want you to.)

A great project management software helps you corral everything, from support requests and time logs to activity progress and costs, into one central location. Easy visibility means less time tracking down minute details and more time to focusing on the big picture.
8.

Asset Management Tool

As an IT leader, you have a lot to keep up with. Not only are you accountable for your team, but you're also responsible for managing various pieces of equipment and software assets. And the larger your company, the more challenging it becomes to track your tech. An IT asset management tool will not only help you track all the hardware and software within your environment, but it can help you find it, too.
9.

Work-Life Balance

This isn't a "tool" per se, but it is absolutely critical to productivity as an IT professional. If you and your team aren't taking regular breaks, getting plenty of rest and enjoying much-deserved vacation time throughout the year, you'll increase your risk of burnout. While extra-long days and after-hours emergencies are a typical part of life as an IT pro, maintaining balance will ensure you're always at your best.

Achieving an efficient and effective workflow can be difficult for IT leaders. With so much on your plate, getting ahead sometimes feels impossible. However, by investing in these productivity tools, you'll be much better equipped to manage your daily duties and handle the unexpected.