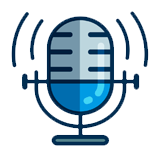 To find out how the SherpaDesk Asset Management feature & asset tracking integration has helped improve their hardware auditing processes, we spoke to Randi Weaver, Coordinator of Help Desk & Technology Security for the Plano Independent School District.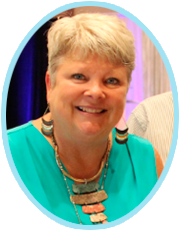 SherpaDesk: Hi Randi. What was it like before your district started using SherpaDesk?
Randi Weaver: It was unorganized, making it very time consuming when we needed to make updates or implement new changes in our legacy system. The old solution made it difficult to do easy things like add custom fields or new data values. Our school district is always changing, and our existing system just wasn't flexible enough to keep up with the changing demands.
SherpaDesk: What departmental level problems were you trying to solve with SherpaDesk?
Randi Weaver: Inventory concerns and making changes on the fly. We used to have a very disjointed support system. Our assets (hardware) were not tied to our IT support system. We didn't have any historical data on support, location of assets, audit history, etc. Due to pressing audit needs mandated by the state we needed to have more visibility and access to see where assets were being used and located, so we decided to switch to SherpaDesk because it offered a one-stop solution for our multiple issues.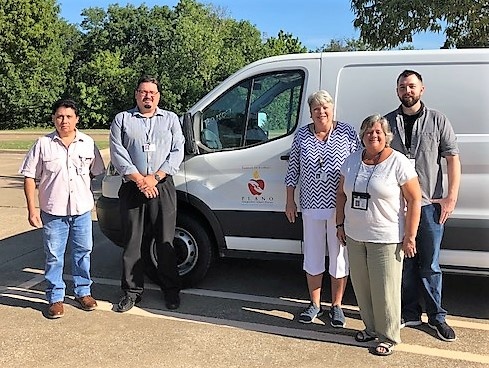 Plano Independent School District Inventory Team
SherpaDesk: What tools did you use before SherpaDesk?
Randi Weaver: Heat, and an in-house inventory database.
SherpaDesk: How did you first learn about SherpaDesk?
Randi Weaver: At the TCEA Conference. TCEA is a member-based organization devoted to advancing technology in education. We like to go to this conference to learn more about what new state-of-the-art solutions are coming to market and learn more about improving policies and procedures through the workshops.
SherpaDesk: What made SherpaDesk stand out from other options?
Randi Weaver: Value for money and ease of use for the end user. Plano being a K12 school district, we needed to find a solution that was within our budget. SherpaDesk had been a proven solution for years in the K12 space and an excellent fit for several school districts' needs. We also wanted to extend our helpdesk services directly to the end user. SherpaDesk has enabled us to include the end user as part of the support process (right at the time of the initial ticket creation). This helps our support staff better qualify different issues and improve overall service time.
SherpaDesk: What obstacles did you face when implementing SherpaDesk?
Randi Weaver: Very few. The learning curve for me as an administrator was minimal thanks to the great UI/UX SherpaDesk offers. The whole system was relatively easy to integrate into our processes. There's always a learning curve, but the SherpaDesk team has always been available to help answer our questions, communicate best practices and help guide my team to a seamless implementation and roll out.
SherpaDesk: How long did it take you to get SherpaDesk implemented in your environment?
Randi Weaver: Not long, thanks to their great help and support. Fortunately, the Plano ISD team already had a good sense of what we needed to get done. Having the basic understanding of how our support structure needed to work allowed the SherpaDesk team to configure the system to meet our needs easily. The whole Plano school district was essentially up and running within a few weeks.
SherpaDesk: What are your favorite SherpaDesk features?
Randi Weaver: Asset Management and the email parser. In the initial rollout, we didn't implement the Asset Manager feature. We were maintaining our asset records in a separate database, and we decided to just start with the help desk portion of the system. But as we became familiar with SherpaDesk, we began to expand by implementing the Asset Management feature. We initially started with video cameras and phones and then slowly migrated all of our assets into the SherpaDesk system. Now we are looking to take it another step further and implement the barcode scanning devices.
SherpaDesk: What features would you like SherpaDesk to add?
Randi Weaver: We would like to be able to set asset privileges to users more granularly and have more options for asset deployment when assigning assets.
SherpaDesk: Would the Plano ISD recommend SherpaDesk?
Randi Weaver: Yes!
SherpaDesk: How would the Plano school district rate their overall experience with SherpaDesk?
Randi Weaver: Definitely a 5 out of 5!
RFID Technologies
RFID Technologies is an AIDC solution provider out of Austin Texas that provides RFID & barcode asset management technologies for businesses and K-12 Education.
RFID Technologies (in partnership with Sherpadesk) developed Asset Marshal as an enterprise RFID and bar-code scanning mobile solution for asset tracking using bar-code and RFID tech. Asset Marshal and all its hardware and features now integrate seamlessly with SherpaDesk.