(& Keep It Running)
An Interview With Patrick Clements
(SherpaDesk founder)
By Florin R. Ferrs, Technology Writer
Silicon Valley is full of success stories of startups that began life in Palo Alto garages and went on to world domination. That is the lore that is sold, and for a certain few, it's true.
But let's not fool ourselves, 95% of startups fail. Let that sink in. Having great coders and engineers and a great idea often doesn't translate into a viable business. For every Google and Facebook, there's a Beepi or a Juicero, and let's not forget those startup darlings destined for greatness that are now on life support due to largely self-inflicted wounds (Theranos anyone?).
In spite of the pitfalls, the drive to build one's own startup is as strong as ever and it's stronger still in the IT Helpdesk community.
We've reached out to a veteran of the IT Helpdesk trenches to get some insights and tips on launching a startup, and most importantly, keeping it going.
Florin R. Ferrs: Hi Patrick, thanks for sharing your startup experiences with us today. So, how did the idea of starting SherpaDesk come about?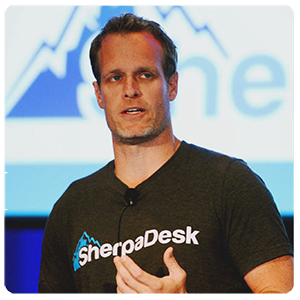 Patrick Clements: My partner Jon and I started SherpaDesk out of his basement in Atlanta, GA. We were hardware guys but knew that ASP software (Application Service Provider) was the future. We'd hired a developer that never showed up so Jon picked up some books and started to learn classic ASP to build our first app. We ended up creating our own ASP on an ISDN line on our own server called "Mr. Big" (back then all of our servers were named after Bond villains)
FRF: What was the day to day like during those early days?
PC: The basement we were in would get so hot during the summer that Jon had to cut a hole in the ventilation shaft to push direct AC flow into the room. One time a back-hoe cut up the ISDN line and we thought we were finished. But nothing compared to when a free competing solution was launched called Trouble Trakker. We thought we were really finished then. We would watch the analytics tracker and see how just a single individual logged on and off the system.
FRF: What kept you going during those tough early days?
PC: We were resourceful and built our own display stands out of scrap metal. Then we bought 17-inch flat screens that we had to return in order to save money. We used to eat pasta shells and tuna fish for lunch every day.
FRF: Did the lean early days teach you some lessons?
PC: The main lesson was that we knew that our goal wasn't to go into business to get rich. We did it because we saw a need and we knew we could serve it. We protected our downside as much as possible. Starting a new business is not for everyone. I would tell most people not to do it. It takes a certain resolve and fortitude to constantly hear 'No' and be financially strapped for long periods of time. The idea of being your own boss, and the grandeur of making a ton of money can often be a red herring. You need to believe in what you are doing and be committed to seeing it through.
FRF: How did SherpaDesk evolve from those stark beginnings?
PC: SherpaDesk is an evolution that is almost 20 years in the making. The first real inception of what is today known as SherpaDesk started out as a networking consulting company called Micajah focused on implementing and supporting networks for government organizations. Jon, the original founder of Micajah, was really great at understanding network architecture. He saw an opportunity to expand this knowledge by taking advantage of E-rate funding. These were dollars allocated to K-12 and higher education to get set up on the Internet. At this time it was more of a part-time project while finishing up school.
FRF: Why did you decide to move away from networking and into the very competitive world of SaaS?
PC: After spending a few years building up a client base in networking consulting, we saw the introduction of ASP (Application Service Provider). This is where we saw the future! Software that would no longer need to be loaded on the client, but rather just serviced through the web as a license model. Brilliant! We decided that we needed to pivot away from being a traditional MSP (Managed Service Provider) and start focusing on building web-based solutions.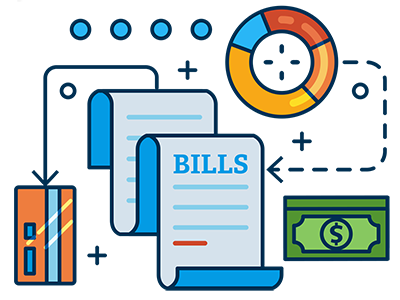 With this new direction, we left the condo in Athens, GA for a basement in Atlanta. Jon and I began to envision where we could see the future of our company. This is when we launched BigWebApps. We would be a development house for companies that needed custom built web-based applications. This led us to where we are today. However, it did come with many bumps and bruises and a few big lessons that we learned along the way.
FRF: What were these big lessons?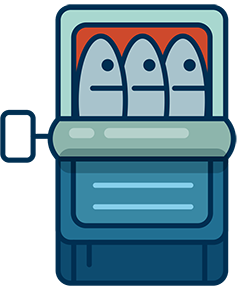 PC: The first lesson is to be lean and resourceful. The biggest resource that new startups have is their entrepreneurial capital. What they lack in money they make up in energy and 'can-do' attitude. This entrepreneurial capital is just as valuable as other forms of capital and must be spent wisely.
When we started, we knew we had to keep a tight budget. This meant pasta shells and tuna fish for lunch every day! Our basement doubled as our work center and hosting center. We built our own trade show booth, renting Ford Festivas to drive the booth to shows and running a competition on who could book the cheapest hotel rooms. The key takeaway is that you need to use your entrepreneurial capital when you don't have revenue.
FRF: And the second lesson?
PC: The second lesson is to not let the competition scare you. We were just getting into the IT helpdesk software business with BigWebApp's first helpdesk solution called BigWebDesk. It was only a short time later that a free solution called Trouble Trakker entered the market. We thought that's it...we're dead before we're even out of the gate. Ultimately, this wasn't the case. We knew we had a good product and we had great customers. A great relevant quote is: 'If you don't have competition then you don't have a market'. I really feel this is true unless you are a true original visionary that is paving the way into unchartered territory. The bottom line is that competition is good. You can even look around today at all the different hamburger shops that are out there. You would think that McDonald's has got it all figured out and no one one else can offer anything as cheap and effciently as they do. But we all know that is wrong. It's all about finding that one thing that makes you just a little bit different and then capitalizing on it. As it ended up, Trouble Trakker is no longer in business and BigWebDesk is what has transformed into what we call SherpaDesk today.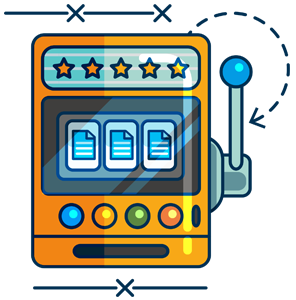 FRF: That says a lot about persistence. How did you handle risk during the early days?
PC: The third lesson we learned was to protect our downside. I am the world's worst gambler. In fact, in college, I was nicknamed 'The Gambler' because I was so bad at it. The reason being is that in gambling there is not a lot of risk protection. Everything is really based on luck. I do feel that luck is important, but to me, luck is just the intersection of opportunity and preparation. At SherpaDesk we have taken our fair share of risks, but it's never been to the extent that we had to go 'All-In'.
A quick anecdote to this was when we lost a bunch of development contracts in 2007 due to the second tech recession. We had to make the hard decision of having layoffs and getting out of our new lease in downtown Atlanta. This was necessary to ensure the survival of the company. It's always been part of our culture to be able to understand what we are doing and what the outcome would be and then make decisions to ensure the future survival of the company.
FRF: Do you enjoy your role as founder and entrepreneur?
PC: Very much so. So I'd say that the fourth lesson is: Do what you love. It's always odd to me that some people will go into a line of work where they have no passion or expertise. When young entrepreneurs ask me for advice on launching a startup, I will tell them initially not to do it. They see the glitz and glamour of a startup and think that is for them. But 95% of them are wrong! However, the ones that just can't help themselves and HAVE to do it no matter how many people tell them "No" are the ones that I am interested in talking to!
FRF: So you really would discourage most new entrepreneurs from starting a startup?
PC: I am not saying that you can't be successful in launching a startup just because you just want a big pay-out. You're just starting out at a disadvantage. By the time we're over the age of 18 our bodies and minds have developed enough to tell us what our skills are and what are our talents. Talent is the innate ability to do something well. It's what you're born to do (i.e. sing opera, run fast, excite people etc.), while skills are a learned ability, i.e. things that can be acquired or developed when you put in the work (write code, learn a new language, shoot a free throw, etc.). Where people become extremely successful is when they match their talents with their skills (i.e. Michael Phelps or someone like Prince). Your mind will tell you if you are doing what you love because time stands still when you're doing it and getting out of bed every day is easy. Most of us need to work for a living and focusing on what you love is the best way to spend that time.