By Carrie Dagenhard

(Tech Writer)
IT professionals and entrepreneurs understand that running a successful MSP business gets exponentially more complex every day. This can make it easy to feel defeated and overwhelmed — like there's not enough time in the day to tackle everything you need to accomplish for your business' success.
This sense of overwhelmingness may make you wonder why so many of your competitors seem to be able to knock out everything on their To-Do list and still have time for things like skill-building, networking, hobbies, or even a day off.
But the fact is, your competitors that get more done every day aren't working harder — they're working smarter. And in 99% of cases, their higher productivity levels are typically reached via automation.
As we head into the second half of the year, here are seven things you should be automating for MSP success:
Helpdesk/Ticketing
Managing your helpdesk tickets via a single email inbox may have worked in the past, but now it's a surefire way to miss urgent requests or inadvertently duplicate your efforts. It also makes it difficult to evenly distribute your workload across your team or ensure techs get the tickets that fall within their area of expertise.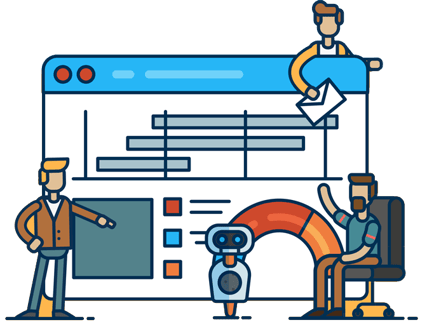 Leveraging helpdesk and ticketing automation will make it easier to automatically route tickets to specific support queues or technicians and group similar incidents for easier management. The best software solutions will allow you to create dynamic forms to define user issues.
Project Management
If you're managing projects via multiple disparate systems — like email, chat, spreadsheets, checklists, and time tracking software-you're missing crucial opportunities. For example, a lack of data integration inhibits collaboration and makes measuring or optimizing performance more difficult.
A reliable project management solution will give you visibility into your progress and help you automate routine tasks. By tracking time, progress, and expenses all in one location, you can easily keep your team on track and quickly course-correct when something goes amiss. Not only will you save time, but you can also boost profitability and streamline employee and customer experiences.
Invoicing and Billing
It's not uncommon for new and small organizations to handle all invoicing and billing efforts manually. But this isn't sustainable — especially if you're looking to scale your business. The more time you dedicate to these tedious, routine tasks, the less time you have to focus on efforts that move the needle, like big-picture strategy and client satisfaction.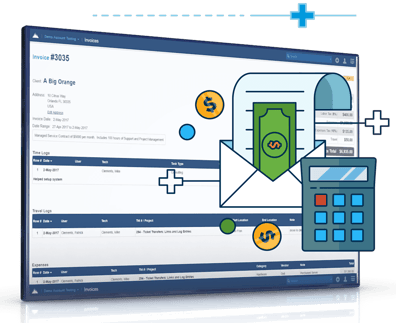 A robust invoicing and billing software that integrates with your time tracking will allow you to create and send invoices with just a few clicks. And with a solution like SherpaDesk, you can also set custom rates for each customer, project, or tech.
You'll save countless hours each month by automating elements of your invoicing and billing processes.
Asset Management
Think of all the hardware in your MSP — from desktops, laptops, tablets, and keyboards to large equipment like printers and servers. How are you keeping tabs on each of these items? If your answer is "spreadsheets" (or, worse, "pen and paper"), then it's time for an upgrade.
Automating your asset management will help you keep track of your hardware, so you know when something is approaching end-of-life, associated with a ticket, or missing, and can take the appropriate steps. This is also helpful in the era of remote work when employees are often taking thousands of dollars worth of company equipment off the premises.
Lead Nurturing
How do you engage new prospects and convert them into satisfied customers? For most organizations, lead nurturing is a complex, multi-phased process consisting of various touchpoints across multiple channels designed to foster a meaningful relationship that ends in a sale. And as buyers' expectations have evolved, lead nurturing has become even more complicated.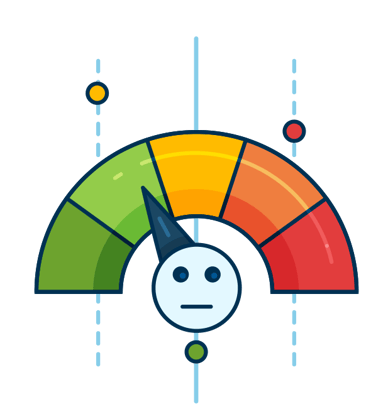 Today, it's harder than ever to hold a buyer's attention and keep them engaged long enough to understand the full value of your offering — and it's become nearly impossible to do this at scale without marketing and sales automation.

Automating email campaigns, lead scoring, and sales workflows can help you nurture a larger volume of leads than you could handle otherwise.
Customer Service
Of course, earning new customers is only half the battle. Once you've converted a buyer, you'll need to ensure you're providing a stellar experience to retain them long-term. And that means promptly responding to every question and quickly addressing their concerns. Unfortunately, this isn't always easy, especially when fielding a high volume of support inquiries.

Of course, humans should always be at the center of your customer service, but automation can help lighten the load. For example, AI-powered chatbots can provide basic knowledge and support and free up agents' time for more complex issues.
Social Media Content
Like it or not, social media is essential for generating audience engagement, nurturing potential customers, and building your brand. But with the proliferation of social media platforms and features, delivering enough content to satiate and engage your audience is a full-time job. For small businesses or one-person shops, this can be daunting.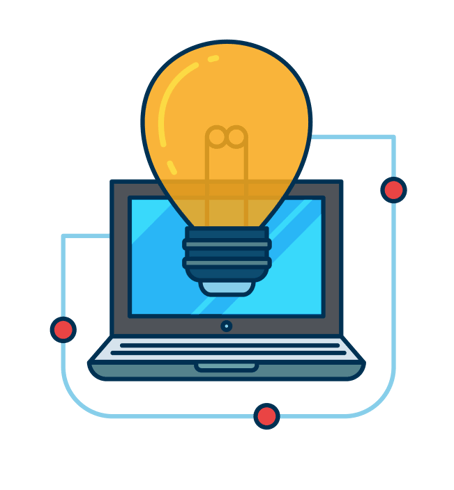 Fortunately, automation can help here too. Social media tools can ensure you're posting the right content at the right time to maximize your reach. Many solutions also offer social listening, which helps you keep a finger on the pulse of your audience and gain better visibility into their wants, needs, pain points, and challenges. Access to this information will help ensure you're delivering the best and most useful media content, but it can also be valuable for marketing, sales, and product development initiatives.
At first, implementing automation can be overwhelming, so investing in all-in-one products that address several needs at once is helpful. For example, by choosing a solution like SherpaDesk professional services automation software, you'll have the power to automate helpdesk/ticketing, project management, invoicing, and asset management, and ensure each of these functions integrates with the rest.
By automating all these basic items, you'll have more time for everything you'd rather be doing, including taking a well-deserved break while setting your MSP business on the path to success.