By Florin R. Ferrs (Tech Writer)
Data is king. Every IT professional understands that. But what data points should you prioritize in order to keep your MSP on the right track?

The issue is that as an IT professional and entrepreneur, you already know that it can be very challenging to measure if your tech team is meeting all its KPIs.
To help you keep an eye on what metrics should be prioritized, we've compiled the top KPIs to keep track of to ensure that your MSP is going in the right direction.
Take A Look At Your Net Income Ratio
Every IT company must pay attention to its net income ratio to ensure its operations generate profits from its cash flow. But what exactly is the Net Income Ratio?
The Net Income Ratio is the ratio of net profits to revenues and tracks how much profit is generated from every dollar in sales after accounting for all business expenses involved in earning those revenues.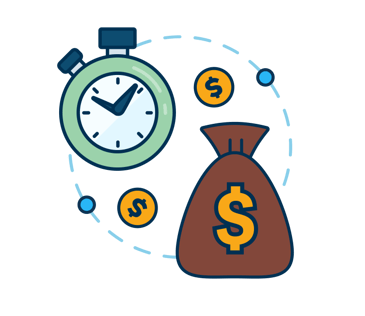 If your MSP is having trouble with its net income ratio, it might be the right time to cut expenses and start making financial decisions to bring everything back on track. Two critical metrics to track are employee salaries and benefits. But keep in mind that an MSP needs to retain good tech talent to grow and meet customer needs.
Be Careful With Customer Churn Rate
Customer churn is the silent enemy behind many failures in the tech industry. But what exactly is customer churn? Customer churn is the percentage of clients who stop buying your services after a certain period. This ratio can be an essential factor in determining success as an MSP.

The most significant cause of negative customer churn with most MSPs is ignoring the needs of their customers. Many tech companies put so much energy into their product that they forget the importance of keeping their existing customers happy.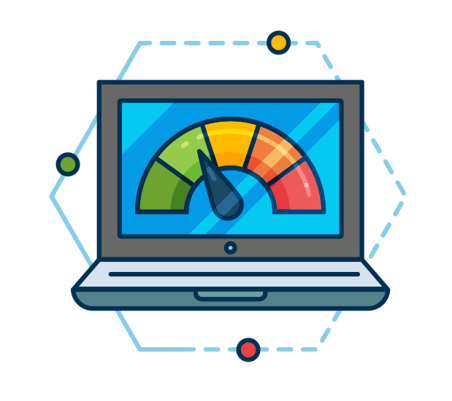 This is a bad mistake to make in an age when you need to stand out by offering excellent customer service. Never forget that your customers are the backbone of your business and that it costs a lot more to acquire new customers than to keep your existing users happy and contributing to your bottom line.

That's why, as a tech entrepreneur, you must ensure that your customer service team addresses your client's needs as timely as possible.
How Are Relations In Your Workplace?
A productive work environment is not just about work. It's also about human relations. As an MSP, you always strive to satisfy your client's needs by looking out for issues before they appear, but you have to apply the same logic to your tech team before they experience burnout.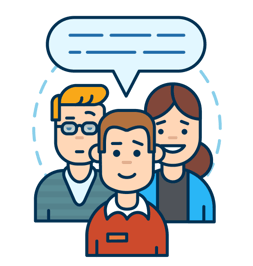 Things can go south quickly when you ignore this as an IT manager or entrepreneur.
Your workers want to feel part of something bigger than themselves, which is why they need to feel appreciated. On the other hand, IT managers must also carefully draw the line between work and friendship. Keep it professional.

Check Your Net Dollar Retention
Net dollar retention (NDR), sometimes referred to as net revenue retention (NRR), measures how much your annual recurring revenue or monthly recurring revenue (MRR) has grown or shrunk over time by factoring in your customer expansion as well as negative churn and downgrades.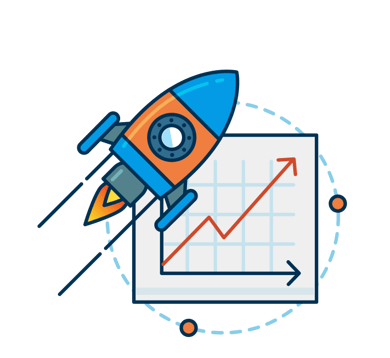 Keeping an eye on your Net Dollar Retention is very important because it shows if your sales and retention efforts are working. It will also guide where you should focus your top-of-funnel efforts. For example, according to Gartner, 80% of B2B sales will occur within digital channels only by 2025. This means that MSPs must adapt to their customer's preferences and create an efficient customer journey that's primarily online and increasingly self-served.
Track Your Tech Team's Effectiveness
If you want to track the success rate of your IT department, you have to consider specific metrics. SherpaDesk offers several monitoring tools to help track your tech teams' success.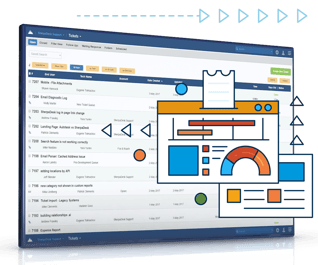 SherpaDesk's data reporting tools enable IT pros to stay on top of the metrics that matter most to your MSP. Use SherpaDesk to keep track of your MSP's billable hours per technician or account and keep track of your company's response and completion performance rates.