By Jessy Smulski (Tech Writer)
2020 was a chaotic year (to say the least) that triggered many changes in the real world and in the IT industry. Remote work became the "new normal," and consumers shifted their consumption almost entirely online.
This rapid change sent IT managers and managed service providers (MSPs) scrambling to develop new ways to interact with their current and potential new customers.
The New Customer Journey Is Here
These seismic shifts in the tech world have left the customer journey landscape forever changed. Let's explore how IT Managers and MSPs have risen to the occasion to continue supporting their customers and growing their tech businesses.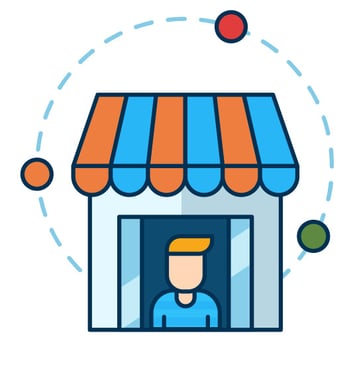 The Digital Consumerism Revolution
Once upon a time, the customer journey, or the step-by-step process a prospect takes to become a customer, consisted of a combination of in-person and digital exchanges. In 2020, shutdowns and stay-at-home orders drove most, if not all, of the customer journey online. As a result, MSPs had to adapt processes to sell, serve, and retain customers.
Those that succeeded in cyberspace were quick to expand customer access to online information, tools, and support. By creating more digital touchpoints, they were able to deliver an engaging customer experience that made the journey from prospecting to purchase straightforward, simple, and valuable for both the customer and the company. Though digital marketing took center stage, sales teams and customer service reps became crucial points of engagement. The most successful MSPs integrated remote monitoring and management (RMM) software to enhance helpdesk capabilities, take control of endpoints via remote access, automate daily tasks, and increase operational agility.
The Need for Speed
As new challenges arose in this endeavor, customers scoured the market for new solutions out of necessity. The awareness and demand for solutions increased. The time between searching for and implementing a solution decreased, and the sales funnel took on the form of an accordion. For MSPs to retain customers, they had to sharpen response times and rapidly solve problems. To that end, they needed ticketing and project management tools as sophisticated as they are simple to integrate and deploy with existing infrastructures. If helpdesk UX/UI hampered response times, they risked going the way of the dodo.
Heightened Customer Service Expectations
The shift to a digital landscape also led to the development of higher service standards. Businesses had to work twice as hard to drive sales and retain customers. Inch-by-inch, their sink-or-swim efforts raised the service bar in four significant ways: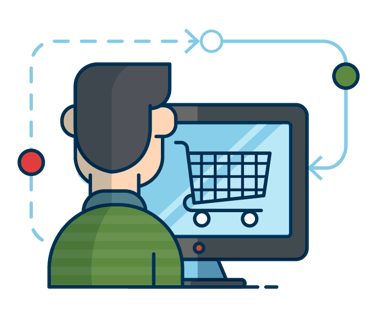 Multiple Communication Channels
Providers met customers where they were and took a multi-channel approach by presenting various communication means and services, including email, chatbots, SMS, phone calls, and social media messaging.
Extended Hours
Thanks to remote work flexibility, the 40-hour, 9-5 workweek slowly became obsolete. Employees worked at their convenience and needed providers to be available when they were—often outside of standard operating hours.
Faster Response Times
Remote work allowed employees to pick up the pace last year. Minor problems became more detrimental to businesses, and customers relied on their providers to quickly and accurately resolve issues to boost productivity.
Personalized Experiences
The human element was eliminated from most daily interactions, and the need for compassion and connection grew. In-person experiences were replicated with a personalized and empathetic approach when offering virtual assistance.
Overall, 2020 was a transformative year that made a significant mark on the digital world. By investing in SherpaDesk's vast portfolio of solutions, MSPs can keep up with any challenge that comes their way and ensure they're prepared for whatever's next.