About IT Helpdesk Automation
Self-driving cars, driverless cars, and automated cars are perhaps just buzzwords to you. The latest tech trend to get excited about. But self-driving cars are also a functioning piece of technology that is hoping to disrupt the entire automotive industry.
Most experts agree that at least some form of driverless car tech is here to stay. Furthermore, there's a lot we can learn from this technology (and its innovations in automation) that can be applied to the world of IT helpdesks.
A driverless car is designed to travel between specific destinations without a human operating it. What might first seem scary about the concept of self-driving cars is that they are not designed to only work on special 'self-driving' roads. They work on the roadways we already use. They also require no human intervention beyond the rider choosing his or her destination. After this input, the car will calculate the best route to take, and off it goes.
The first time you heard about self-driving cars, you may have had some concerns about their safety. However, the current generation of self-driving cars come loaded with many safety features, including light detection and sensors that monitor a 60-meter range around the vehicle, ultimately creating a 3D map of the car's environment. The technology in the car is smart enough to establish whether or not there might be obstacles in the distance and if it's safe (or not) to drive.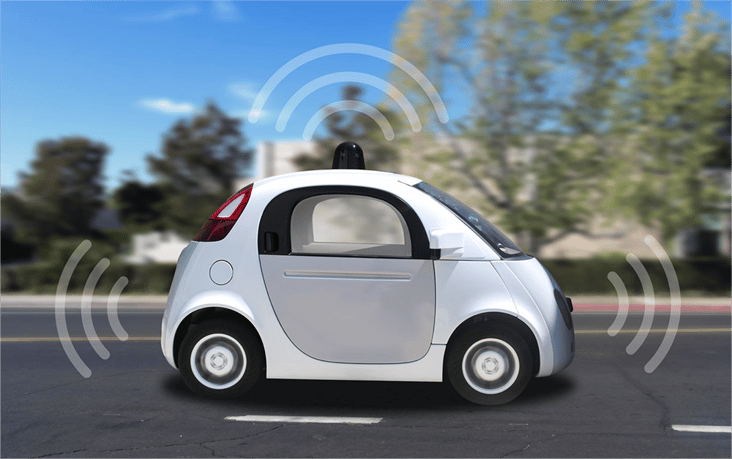 Despite the automated nature of self-driving cars, they do include an override feature if a human needs to take control of the vehicle for any reason.

But what does this have to do with Your IT Helpdesk?
The Connection Between Self-driving Cars and Your IT Helpdesk
Many IT help desk teams at small to medium-size businesses (SMBs) rely on manual processes to help them prioritize and assign tickets. This human element often leads to delays in handling requests, incomplete documentation, lost requests and poor communication to the end users regarding the status of their issues.
That's why every IT help desk should incorporate a high level of automation. This will help optimize operations and allow you to use your team's skills more effectively. Automation will help you understand where there are spikes in the workloads to accelerate issue resolution.
In short, automation ensures that your entire team stays lean even when the number of tickets increases. As the saying goes, work smarter, not harder.
But what does that have to do with self-driving cars?
Self-driving cars can teach us a lot about IT help desks. For example, when it comes to manual and repetitive tasks, computers are better than humans. They make fewer mistakes, they don't get distracted, and they have the superhuman ability to make light-speed decisions unaffected by emotions.
Computers are designed to collect a great deal of information and by nature, can store and use that data to help improve public safety. They can identify roadblocks, accidents or potential dangers and immediately alert the right people.
Costs
Running a successful IT helpdesk and meeting your payroll means spending money wisely.
The automated process of using self-driving cars eliminates a great deal of cost. Self-driving cars can work 24/7 without the need for breaks. By using automation in your helpdesk, you also don't need to worry about new hires or providing extra company benefits (a bit of a scary thought, for sure. That's why technologists have been advocating for a Universal Basic Income for a while now).
Automated technology will help replace a lot of humans in the workplace. This isn't to say that IT help desk jobs will become obsolete. It simply means that by reducing the number of repetitive tasks that an actual human has to take, you can give your team more time to focus on higher value tasks they may otherwise not have time to complete effectively.
Reduces Errors and Accidents
Naturally, computers are less prone to making mistakes than humans. This is especially true with IT helpdesks where errors can be common due to staff burnout.
In non-driving cars, 98% of accidents are caused by errors made by drivers. Automated self-driving cars remove poor decision making due to performance-based errors.
Using automation within your IT helpdesk will improve the accuracy of the service your team can provide. There will be a decrease in human errors and inconsistencies, particularly when it comes to repetitive tasks such as data entry and reporting.
IT helpdesk managers can now spend less time conducting manual work and spend more time checking that each ticket is handled properly in the way you describe it in your service level agreements (SLAs).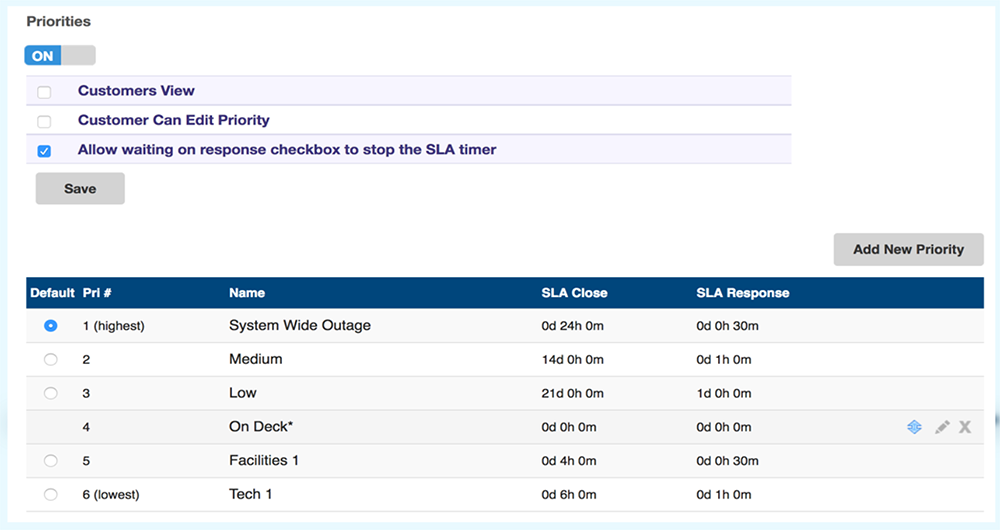 Improve Traffic Flow
Self Driving cars will ultimately help reduce traffic. When there are fewer cars on the road, there is less traffic.
When humans control cars, they are only aware of their own journey and route. Drivers are unable to understand or accurately predict what another car might do. This causes traffic jams to build up quickly.
The gif below shows just how quickly a traffic can build up:
(look at the red car)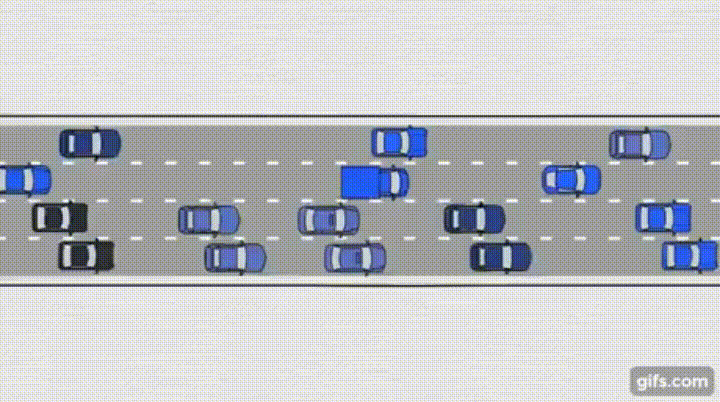 If self-driving cars become universal, there would be no traffic jams as we know them because computers are perfectly capable of maintaining a constant speed in line with the rest of the drivers on the road.
Drivers, then, have to spend no time coordinating with each other, which is a time-consuming task in and of itself, and often the leading cause of congestion & accidents.
The same can be said about your IT helpdesk. When you add elements of automation to your processes, you decrease response time and increase your problem resolution quota. Meaning that, for tickets that are common and occur regularly, you can ensure your IT helpdesk covers them the right way via automation. Your helpdesk personnel can then spend less time dealing with simpler, repetitive tasks, and spend more time helping VIP customers or other team members.
In layman's terms it would look like this:
Let's say, for example, you receive a service request from a faulty server. Your workflow automation can determine the type of problem, and who would be best to sort it out. Then, an automated response can be sent to the user. This means there is less time spent on figuring out the right way to handle a problem, and more time spent ensuring the problem is dealt with quickly and efficiently to the standard your customers expect.
Speedier response time from your IT helpdesk means happier customers.
Give Commuters Time to Do Other Things
Self-driving cars of the near future will handle all the trials and tribulations of driving the morning commute. Drivers often find that the time spent commuting is dead-time.
Self-driving cars allows riders to do anything they want during their journey. You could sleep, catch up on work, or even learn a new skill.
Your IT helpdesk team is busy. That is obvious. Not only do they have to listen, respond and fix your customers problems, but they also have a plethora of other tasks to complete, for instance, updating self-help documents on knowledge base, and liaising with other departments like marketing or sales.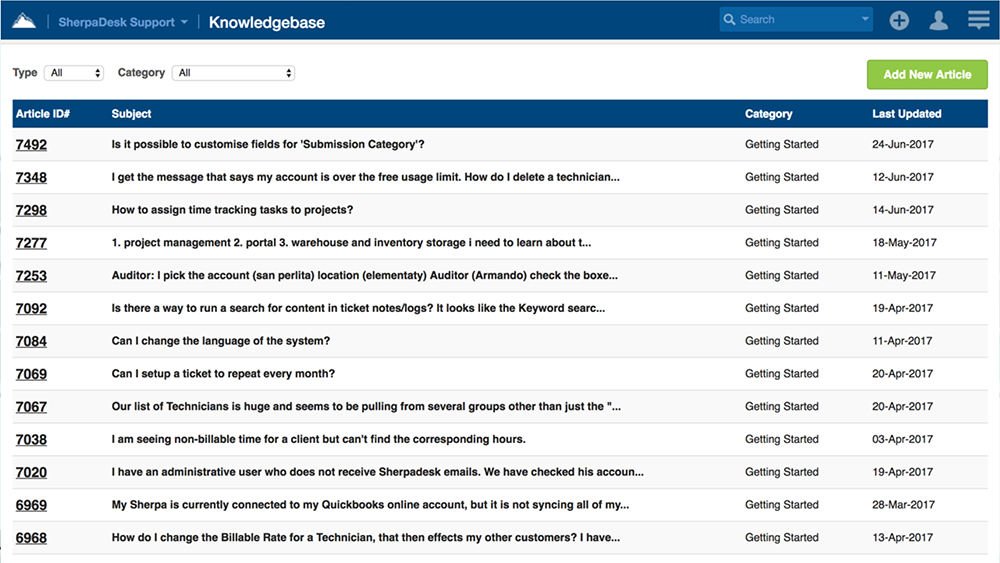 All of this can be a struggle to handle when you have to consider the main goal: Helping your customers. Automating certain processes in your IT helpdesk daily routine will reduce the time your staff spends on time-consuming tasks and will give them time to focus on other more important issues.
If you're running a resource-strapped IT helpdesk, as many are, then you will rely on some team members as well as a number of different tools to make sure there is enough support there to handle all your tickets.
Automating common tasks like assigning tickets or tracking how long it takes to respond to your customers will help you put your IT helpdesk on autopilot so that your team can focus on providing the best service they can at all times.
Sherpadesk's Automation Capabilities
With SherpaDesk's PSA IT Helpdesk Software, you can bring order out of the typical IT Helpdesk chaos. PSA software enables you to automate services in your business to help make your entire team more efficient and your operational resources more productive.
Automating specific processes gives you a standardized approach to the delivery of your services.
SherpaDesk's PSA IT Helpdesk Software Helps You Bring Order Into Chaos.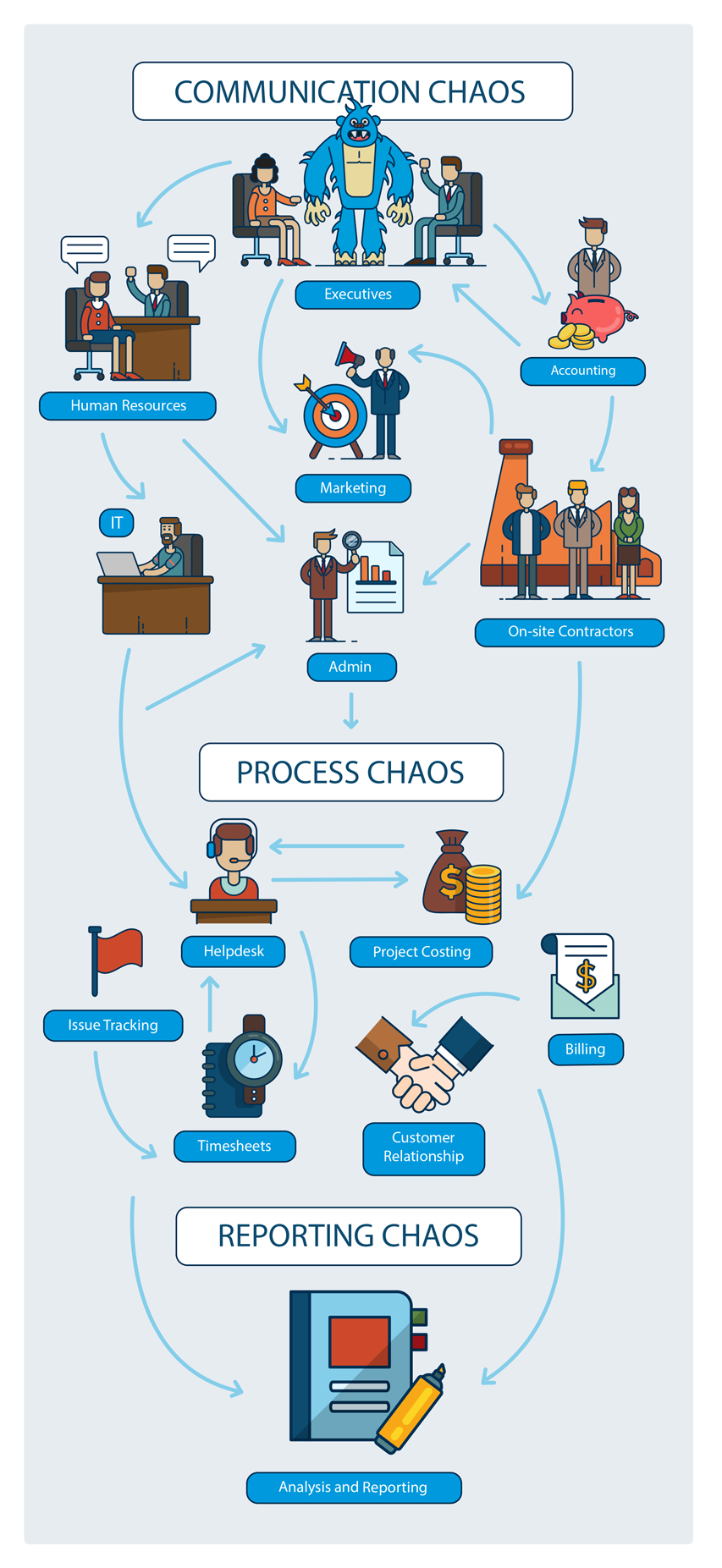 If you're looking for increased productivity and profitability within a short period, then you should consider automating your services processes. By figuring out the core components of your IT helpdesk, you can allow the software to consolidate all essential operations to run automatically.
Takeaways
Automation is a process that is gaining significant traction in the IT helpdesk world. It helps people do their jobs better because they are less stretched thin and can spend more time on the important tasks.
Self-driving cars are a phenomenon that doesn't seem to be going away anytime soon. The ability to have a car use data, sensors and computer analysis to work out the best routes, ensure the safety of the passengers and reduce traffic will change the transportation industry forever.
We can take this idea of automation from self-driving cars and apply it to our IT helpdesk too.
Automating your helpdesk will give you a wealth of benefits including reducing costs, allowing your team significant time to rest, giving them the ability to work on other tasks that they may have put to the side previously.
Are you ready to harness the automation tech of the future today?