By Florin R. Ferrs (Tech Writer)
The new normal ushered in by the pandemic is quickly becoming the next normal. How can you position your IT business or department to not only 'keep the lights on' during this enduring crisis, but actually thrive, or even grow?

IT companies and IT departments are coming to terms with the reality that the 'new normal' is not a temporary status. The big challenge for IT managers and tech entrepreneurs is to deliver ever broader IT coverage, as their tech challenges grow with staff working from home and customers moving their orders online. Furthermore, the specter of limited budgets at a time of high demand can strain even the most careful planners.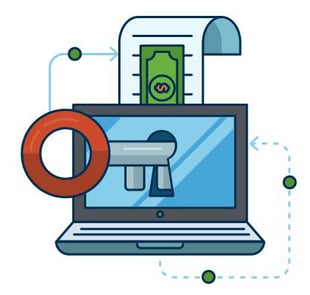 The Pressure Is On. What Can We Do About It?
The good news is that overall sentiment about IT strategies in many boardrooms has transformed from 'something we should streamline in the future' to a critical component of their current plan to cope and thrive during the new normal.
Another bit of good news is that IT managers who have overseen a successful transition into the 'virtual office' have boosted the credibility of their tech departments in many medium and large organizations.
Furthermore, the IT department's new visibility during this crisis has demonstrated that having a robust digital strategy is crucial in helping enterprises weather the storm by providing a resilient foundation capable of supporting both WFH staff and the increasing consumer demand in digital and home delivery orders.
Some IT departments are seeing a 40% increase in their tech budget to help accelerate digital change. This budget increase demonstrates how important it is for IT managers to implement a smooth working from home rollout to be in the best position to benefit from a more significant share of the overall budget to continue supporting their new digital initiatives.
WFH Saves Money (& IT Saves The Day)
Now that the WFH rollout has happened, many enterprises are experiencing substantial cost savings by maintaining a portion of their workforce permanently at home.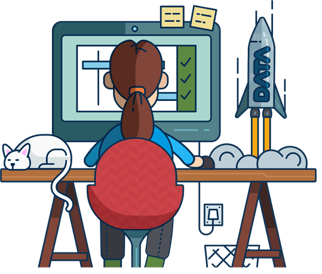 Some corporations are even re-assessing their offices' geographical locations.
Early evidence suggests that corporations are considering maintaining at least 20% of their total workforce working from home after the pandemic. This could represent cost savings in the hundreds of millions in commercial real estate and corporate travel alone. Recent surveys have also revealed that a home-based workforce can be up to 20% more productive than the traditional office-based staff.
Help Accelerate The Move To The Cloud & Digital Marketing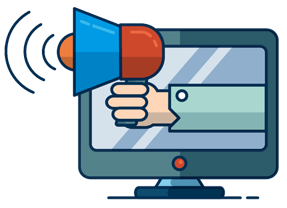 Another side effect of the new normal is the increasing usage of cloud solutions and digital marketing.
IT managers that are ready to help pivot their marketing departments to the cloud and adopt digital products and strategies will find themselves in a winning position as marketing budgets become more transparent as every touchpoint in the customer journey can now be traced and quantified digitally.
More Digital, More Phishing
As IT managers help their businesses and organizations move more of their operations online, they see an uptick in new cybersecurity threats (as much as 400%).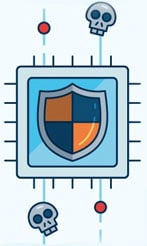 Phishing and malware targeting remote workers will only increase as time goes on, so IT managers need to ensure that Cybersecurity remains a priority.
These expanded threats mean that IT business owners and enterprises need to expand the budget allocated to Cybersecurity to at least 10% of their IT budgets. The days of only spending 2-5% on Cybersecurity are over.
Save Time & Money With Third-Party Tools & Integrations
Investment in third party tools and integrations will become part of the long term IT strategy. This not only cuts costs but improves collaboration between your remote workforce and customers.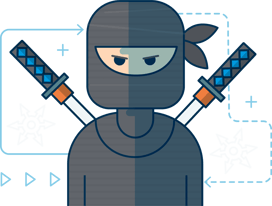 Third-party tools like SherpaDesk with NinjaRMM integration will help your home-based IT team work together and serve their customers as seamlessly as if they were still in the same office.
IT Budget Segmentation Will Help You Face The New Normal
Given all these new challenges and trends, what's the ideal budget segmentation that will help enterprises and IT departments not only 'keep the light on' but also thrive?
Budget Segmentation: Here's a high-level example of how a 'new normal' IT budget should be segmented (with an expectation of increasing spend on Cyber Security), according to Insight Partner's Enterprise Trends Report.
30% = Hardware and software costs associated with the infrastructure, including data centers and networks
30% = Costs associated with IT headcount
30% = IT outsourcing third party vendor relationships to help maintain and enhance your existing application stack
10% = Cybersecurity spend; many organizations are in the 2-5% range, but this really should be increased to 10% given the new threats brought in by moving your operations to function remotely for the medium and long term.*
In Conclusion
Having a smartly segmented IT budget will help IT managers and their businesses navigate the new challenges they are facing today.
What budget decisions are you making today to help your IT business thrive?
*Source: Insight Partners Enterprise Trends