Running an IT Helpdesk or MSP business today can be daunting. With so many moving parts, IT managers need a centralized system to track, manage, and maintain their and their customer's assets. Whether it's hardware or software, knowing what assets are available and where will save your MSP company a lot of time and money. But as technology becomes more advanced, the way IT businesses manage their assets has to change as well. The good news is that many software options are now available to make asset management more efficient and cost-effective. The trick is to find the right one for your business's needs.
With so many choices available, it can be difficult to know which asset management software is right for your IT Helpdesk or MSP business.
We've put together a list of things to look for in IT asset management software to help you make the best decision for your team and company.
What is Asset Management Software?
Asset management software is a system that businesses use to track, manage, and maintain an inventory of their assets. This can include hardware equipment, software, and/or any other physical or intangible asset a company owns.

Asset management software is specifically designed to help IT managers keep track of their hardware and software assets so they can make better decisions about how to use them. For example, if you know exactly how much inventory you have on hand, you can avoid hardware and software surplus and shortages.

Having good IT asset management software is especially helpful for businesses with multiple locations. as it can be difficult to keep track of everything at once across several campuses without a good asset management system in place.
Things to Look for When Choosing Asset Management Software
For most businesses, making the right choice comes down to a few key factors. Here are 10 of the most important things to consider when selecting asset management software for your business:
1. PURPOSE
Perhaps the most important thing to consider when choosing asset management software is what you need it for. Some asset management software is better suited for managing physical assets, such as computers and networking equipment, while others are better for managing intangible assets, such as cloud servers and licenses. It's also important to consider the number of assets you need to track. If you have a larger number of assets, you'll need software that can handle a high volume of data.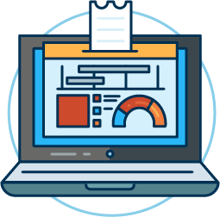 2. EASE OF USE
While some businesses prefer asset management software that is comprehensive and can do everything, others prefer something simpler and user-friendly. The asset management software you choose should be easy for your team members to use without a lot of training.
3. FEATURES
The purpose of the software will dictate the features you need. However, there are a few that should be readily available in a good IT asset management software:
• Can instantly attach many assets to a ticket
• Can quickly identify all associated assets related to one asset
• Can review asset logs to determine who made recent changes
• Can track parts and service warranties
• Can access the software through a mobile app
4. INTEGRATION
Another important factor to consider is whether the asset management software integrates with other tech systems that your business uses. For example, you'll want to make sure that the software can connect to your existing accounting programs, such as FreshBooks, QuickBooks, and Xero. This way, you can avoid having to enter data into multiple systems manually. Look for software that offers pre-built integrations or APIs to make integration easier.
5. CLOUD-BASED OR IN-HOUSE
While it's convenient to host your asset management software in-house, it's not always the best option. If you choose to go with an in-house solution, it can be expensive to set up and scale, since you'll need to have a couple of techs to manage, maintain, and secure the system. Cloud-based solutions are often a better choice for most businesses as they're less expensive and easier to manage. With cloud-based software, you can access your data from anywhere and don't have to worry about maintaining the system yourself.
6. REPORTS AND AUDITS
Most asset management software comes with some reporting capabilities. However, how the reports are displayed and the level of detail can vary significantly. Consider what kind of information you need to track and audit, such as assigned assets to individuals or locations, vendor data, purchase orders, lease terms, warranties, and maintenance agreements. Make sure that the asset management software you choose can generate custom, real-time reports that meet your requirements.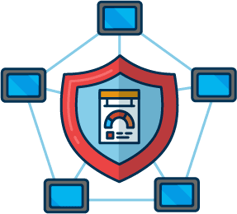 7. SECURITY
When dealing with sensitive data, it's important to ensure that your asset management software is secure. Look for software that uses encryption to protect your data. In addition, consider who will have access to the system and what level of access they'll need. Make sure that you can control who can see and edit which assets.
8. PRICING
Choosing asset management software is a major decision for most businesses. As such, you'll want to make sure that you choose a system that fits within your IT budget. Be sure to consider the cost of both the software and any integrations or add-ons that you might need. In addition, find out if there are any hidden costs, such as training or support fees.
9. TRAINING AND TECHNICAL SUPPORT
Once you've chosen asset management software, you'll need to train your employees on how to use it. The system you choose should also offer training resources such as tutorials, certification, or a knowledge base. In addition, find out what kind of technical support is available and how easy it is to get in touch with someone if you have a problem. The last thing you want is to be stuck with a system that's difficult to use or troubleshoot.
10. FREE TRIAL OR DEMO
Many asset management software providers offer free trials or demos. This is a great way to try out the system and see if it's a good fit for your business before committing.
Stay in Control with an Asset Management Software
Asset management software can be a great way to improve the efficiency of your business. Considering the factors above will allow you to narrow down your choices and find the right software for your company. By helping you stay organized and in control of your assets, good asset management software can cut down your IT budget long-term without compromising the efficiency of your entire business.

Try out all these features with a free trial of SherpaDesk's PSA that includes a robust asset management tool designed to provide an automated solution to your all IT & MSP business needs.