by

Eugene Tolmachov
In this month's "Developer's Corner" we bring you the latest updates to our SherpaDesk Mobile App: Smart Contracts & New Ticket Filters.
The life of the field technician just got easier because we're excited to announce a few new features that will enhance the mobile SherpaDesk experience for our users, especially technicians in the field who use our mobile app to manage their day to day tasks. This update is already live for all mobile devices.
Cool New Features
1) Smart Contracts and Prepaid Packs
Keeping track of and recording recurring billing items each month can be a pain. With SherpaDesk Smart Contracts feature, each contract can include its own rate plans, recurring expense items, mileage rates, and pre-paid packs. This feature ensures that your organization is accurately keeping track of all your billable services and rates across all of your customers.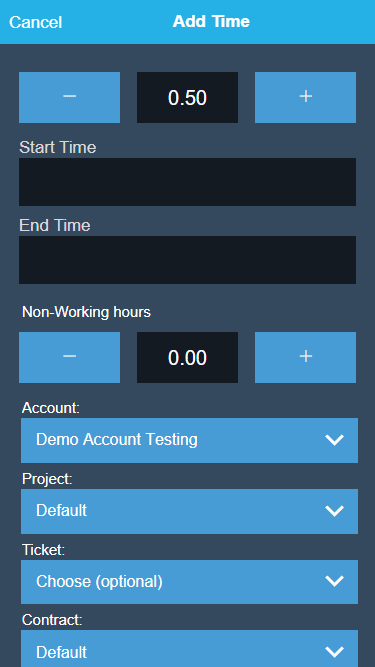 2) Ticket Filters by Account, Location & Technician
With SherpaDesk's mobile app on your device, you can now go directly to tickets assigned to specific accounts, locations or technicians (using a lot fewer clicks).
You can access these top-level filters easily by going to the main menu.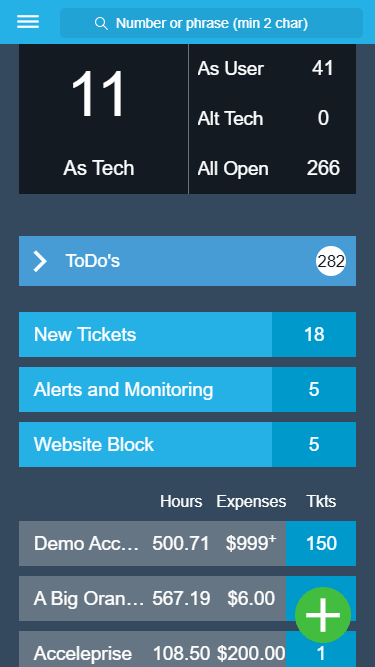 Tip: When you click the green 'Add'button, your account, location or technician will be pre-populated. You now are able to locate tickets easier and create new tickets with fewer clicks!
3) Change Subject of a Ticket
We've implemented a long-awaited function to change the subject of an existing ticket and to add the next step with the mobile app.
We've added an edit button to the right side of a ticket.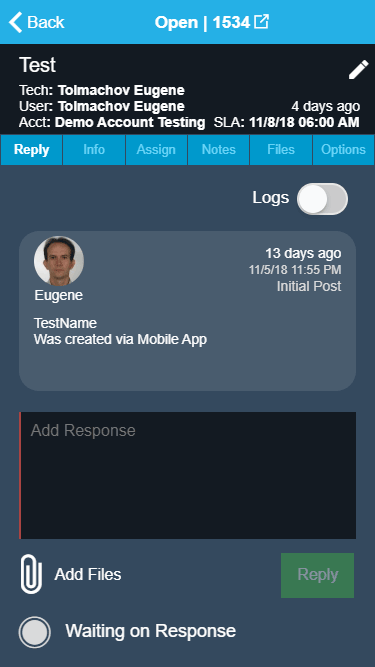 We're constantly working on improving the user experience on our mobile (and desktop) app by listening to our user's needs and working towards a solution to help make their experience as easy and intuitive as possible.
Some Upcoming Updates:
 • Call to Tech feature
 • Transfer Notes
 • Add Response time on each ticket response
 • Add Time to closed Tickets
 • Individual ticket email address. Copy a ticket's email in one tap.
 • Non-working time
A Quick Look Back: The History
of SherpaDesk's Mobile App
Our SherpaDesk Mobile App was launched in 2013 and we're constantly working to improve its usability.
We understand that the technician's workplace is often out in the field. That's why we're working on turning our SherpaDesk mobile solution into a complete support, time tracking and billing solution that lives right on your smartphone. Your feedback is extremely valuable to us as we keep moving this solution forward.
Here are Some of the SherpaDesk Mobile App's Main Highlights
 • Completely free
 • Mobile App covers 90% of most common functions of main app:
   Create new tickets
   Track time via iPhone, Apple Watch, Desktop, Android
   Attach files to tickets and accounts
   Create To-Do lists
   Create Invoices
   Calculate Expenses
   Access to tickets statistics on each account, location, & queues
 • Sign-in with Google
 • Create a New Account
 • Instant updates. You can add new features and hotfixes to all users without a complete app reinstall on iOS and Android.
As always we appreciate any feedback on how we can make your mobile experience better. Please let us know your thoughts. Until next time!