by Jessy Smulski
From uncharted territories and strange new landscapes to villainous hackers and unimaginable riches, the technology industry is like the Wild West — full of promise, but not without perils.
As a small business just beginning to kick up dust, you'll need to be as keen, quick, and savvy as the legendary Buffalo Bill to survive. Luckily, the founders of SherpaDesk have been there before, and have some sage advice to help you prosper! There are three generally accepted rules for IT helpdesk tech startup success and, conveniently, a tool to accomplish each:
•

Create an exceptional customer experience
•

Be present in the market
•

Keep your technical team sharp
To do this, you'll need:
1. Closed-Loop Reporting System (CLR)
The most significant advantage a competitor has over your tech startup is tenure in the marketplace benchmarked by months or years of active audience engagement. If you don't properly market your products or services, you don't stand a chance. Unfortunately, many tech startups don't prioritize marketing as the vital sales tool that it is. They also make the mistake of delegating product or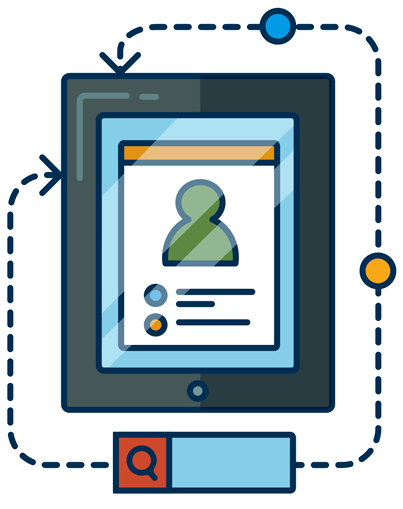 service marketing to someone who lacks the proper skills and experience.
As a tech-minded leader, you know better than anyone — data is the lynchpin to your success. A closed-loop reporting system will aggregate, analyze, and circulate essential data about your target audience and sales cycle between all members of your sales and marketing teams. The reporting system dredges up deep-level information about who your target audience is, what they need, where they spend time, how to reach them, and when to make a sales move; everything you need to develop a calculated sales strategy and — better yet — a strong presence in the market. Here's what your closed-loop reporting system should look like:
1. Customer Relationship Management Software: (e.g., Salesforce) A sales-focused solution that manages information about the customer, including contact information and a complete history of every interaction a customer has.
2. Marketing Automation Software: (e.g., HubSpot) A marketing-focused solution that monitors each prospect as they go through the buyer's journey to learn more about their behaviors and the context behind their purchasing decisions. This software tracks everything from website visits and email opens to read blogs and filled out online forms to reveal which marketing campaigns are working and which are wasting precious dollars.
Of course, there's far more to setting up and implementing this system. Here is a complete beginners guide to help get you started.
2. Professional Service Automation (PSA) Software
Starting a tech company is chaos (we know from experience)! If you're going to compete with the fastest gunslingers in tech, you need to work smarter, not harder. An integrated Professional Services Automation (PSA) software solution will combine your most important business tools, including Quickbooks, CRM, and helpdesk software to provide complete control and visibility into every part of your business.
•

Integrate and centralize your entire operation and streamline all mission-critical processes
•

Measure everything, analyze, and build detailed reports
•

Make strategic, data-driven decisions
•

Drastically cut down on administrative duties by automating daily tasks
•

Reduce manual tasks that are prone to human error
•

Support the most critical aspect of business —
a positive customer experience
To learn more about what Professional Services Automation is and how it integrates with helpdesk software to help grow your tech startup, check out this free download: The Ultimate Guide to Choosing and Understanding PSA Software.
3. Technical Training Program
You might not think of a "program" as a tool, but as technology grows more complex, a comprehensive training solution will be crucial to your survival. Why?
• Technology startups are only as good as the people running them.
• Technology is evolving faster than our skills. Without ongoing training, your team will eventually fail to innovate, and your product quality will suffer.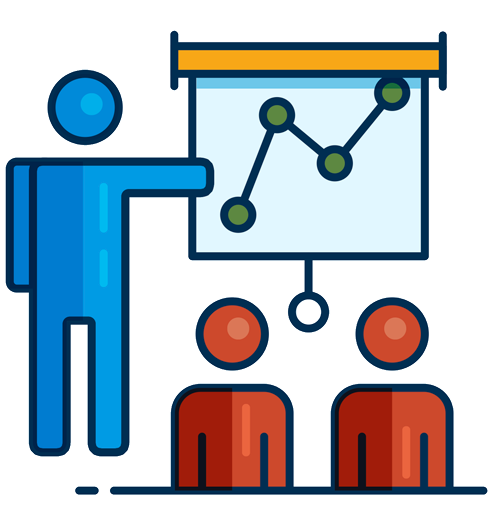 • The tech industry is projected to see a deficit of 4.3 million skilled technical workers by 2030. In other words, the tech talent pool is about to become dangerously overfished, making qualified, talented candidates white whales of the industry. If you want the best and brightest, your safest bet is to cultivate them from within.
• The tech sector has the highest turnover rate in the market, clocking in at 13.2 percent! According to research, a comprehensive training program could convince 93 percent of your workforce to stay with your company longer than planned.
• Companies that offer training programs see profit margins 24 percent higher than those who do not provide training.
Here's the caveat; with the digital transformation movement in full swing, your entire workforce needs technical training. Below are just some of the courses and certifications that your technical and non-technical teams should be considering right now:
COURSES
•

Business Intelligence & Database Management
•

Cloud Computing & DevOps
•

Cyber Security
•

Data Science
•

Software Development
CERTIFICATIONS
•

Data Literacy
•

Enterprise Ethereum Development
•

ASP.NET Core
•

Data Engineering
•

Modern Javascript Development
•

Enterprise Blockchain Strategy
With these three sworn-by business tools, your tech startup will have a solid base-camp from which to set out, explore the great unknown, and hightail it to the top.
Ready to get a grip on your small business growth? Check out this Free Online SherpaDesk HelpDesk Software!