For 2018 and Beyond
Technology isn't just a fast-growing industry — technology powers every sector of the economy. Even if an organization doesn't sell a tech product or service (yet), technology supports everything from the tools they use to the information they own. But as tech evolves and becomes more omnipresent, the tech jobs gap widens.
Organizations are struggling more than ever to find and retain top tech talent. In fact, according to data from ISACA (Information Systems Audit and Control Association), there will be a global shortage of 2 million tech professionals in cybersecurity alone.
In other words, there's never been a better time to work as a tech professional. From IT management to software development, cybersecurity and data protection to hardware production, if you're pursuing or growing a career in technology, the opportunities are practically endless.
To help you determine your career path, we've compiled 13 of the top tech jobs in 2018, including the number of current openings in Indeed and average salary estimates from Glassdoor.
1. Data Scientist
A data scientist is someone who collects and filters large, complex data sets, and interprets them using machine learning and other tools. They extract meaning from data and translate it into usable information.
Average salary in the US: $120,931
Current openings: 27,880
2. Network Analyst
A network analyst analyzes, plans and configures large computer networks. They may also be responsible for updating and upgrading the systems they manage.
Average salary in the US: $80,314
Current openings: 24,267
3. DevOps Engineer
A development operations engineer is a professional who works with software engineering teams to deploy systems, automate operations and streamline processes. They may also be responsible for troubleshooting and helping to resolve development issues.
Average salary in the US: $138,378
Current openings: 53,430
4. Mobile Developer
A mobile developer builds, tests and programs software applications for mobile devices across several platforms and operating systems. They may also assist in the initial concepting and design of mobile software.
Average salary in the US: $97,986
Current openings: 17,197
5. Software Engineer
Software engineers develop new software and expand existing software to meet user needs across multiple platforms. They may also be responsible for testing software and fixing issues in existing code.
Average salary in the US: $104,463
Current openings: 34,580
6. Hardware Engineer
A hardware engineer is someone who researches, designs and builds networks, routers, circuit boards, processors and other hardware components for computer systems. They may also test and optimize hardware to improve a device's speed and efficiency.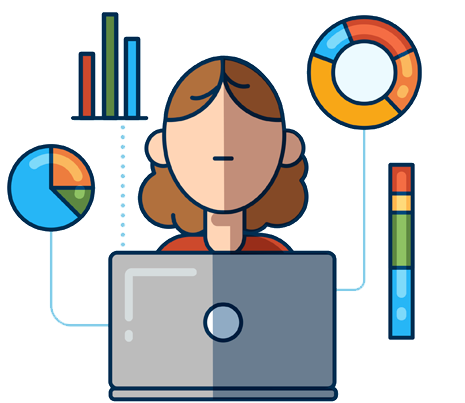 Average salary in the US: $98,001
Current openings: 43,593
7. Database Administrator
A database administrator (sometimes referred to as a "DBA") is responsible for managing the overall performance of a database, including organizing and protecting data, as well as developing and planning database designs.
Average salary in the US: $77,428
Current openings: 14,848
8. Solutions Architect
A solutions architect is someone who designs applications based on research and feedback from key stakeholders. This ensures that solutions integrate into existing environments. Solution architects also translate technical processes into layman's terms for business decision makers.
Average salary in the US: $116,171
Current openings: 24,239
9. Data Warehouse Engineer
Data warehouse engineers design and develop data warehouses (systems that act as repositories for data collected from multiple sources). They build systems that not only house data, but also can assist in data analysis and reporting.
Average salary in the US: $100,968
Current openings: 3,020
10. Systems Analyst
A systems analyst is an IT professional who troubleshoots and solves computer technology issues, and sets up software and hardware systems. They typically assist systems engineers by researching system requirements and preparing flowcharts.
Average salary in the US: $65,528
Current openings: 6,373
11. Technical Project Manager
Technical project managers define project timelines, set goals and milestones, allocate resources, communicate progress with stakeholders and oversee all aspects of technical projects using a project management tool. These projects might include software development, network builds and more.
Average salary in the US: $96,803
Current openings: 143,600
12. Machine Learning Engineer
A machine learning engineer is a professional who programs AI machines to perform various tasks. Generally, a machine learning engineer is someone with a background in computer programming and an interest in artificial intelligence.
Average salary in the US: $92,230
Current openings: 13,354
13. Network Security Engineer
Network security engineers are responsible for monitoring and recognizing potential security threats, setting up firewalls, testing security strategies and taking other preventive measures to help organizations avoid cyber attacks.
Average salary in the US: $82,768
Current openings: 27,880
This is just a small slice of the top jobs in tech. As cyber risks continue to multiply, data becomes more valuable, and business' reliance on technology grows, the demand for skilled tech professionals will only increase. By developing and expanding your skill set today, you can prepare for the opportunities ahead.