MSPs are facing increasing challenges as competition intensifies and technology continues to advance. To stay complacent would guarantee failure in an industry that moves faster than most.

IT professionals are familiar with this story: An MSP could be at the top of the market today, and then suddenly, it gets replaced by a new up-and-coming MSP that is more efficient, cost-effective, or simply better at communicating how they can help their clients. IT Pros understand this and know that staying agile is key. But staying agile can be extremely difficult.
To help your MSP stay ahead of the competition, we've asked top IT professionals what some of the biggest challenges MSPs face today are and how to overcome them. Let's see what they said:
Cybersecurity Threats
Cybersecurity is a growing concern for all businesses, and with more customers increasingly relying on digital platforms for their core operations; they need assurance that their data remains secure. IBM's Cost of a Data Breach Report reveals some startling statistics:

• The average data breach in the United States cost $4.35 million in 2022, a 12.7% increase from 2020.

• 83% of organizations had experienced a data breach, and in 60% of cases, the cost was eventually passed onto the customer through price increases.

• 45% of the breaches occurred in the cloud.

This tells us a few things. First, data and IT hold more weight than ever, with disruptions causing significant economic impact. Second, no one is immune to the potential of a breach—not even those who invest heavily in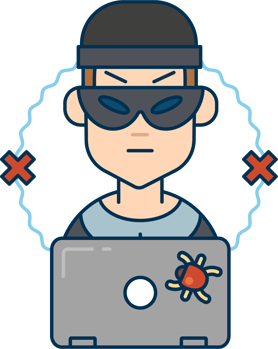 security measures. Third, MSPs and other outsourced IT is migrating too quickly or not investing enough in security measures as they offer cloud services.
HOW TO OVERCOME IT
Promising security is not the same as demonstrating it. MSPs must be able to back up their claims with evidence of a secure infrastructure. This means investing in security measures such as multi-factor authentication, encrypted data transmissions, and automated patching processes.

Finally, MSPs need to stay abreast of new technologies related to cybersecurity so they can offer the latest protections for their clients' systems and data. Never wait for a customer to come to you with a request. Proactively inform them of the latest developments in the industry and how you can best protect their data.
A la Carte Appetites
As competition surges, customers increasingly seek services tailored to their individual needs and budgets. They want the ability to pick and choose what they need rather than be tied into a long-term contract with a specific provider.

This is especially true for small businesses that may only require certain aspects of IT support, such as network security or monitoring certain systems.
While the total amount of global IT spending is increasing, some data shows that individual budgets are actually shrinking.

Gartner's worldwide spending reports show that device purchases were slowed considerably by rising inflation rates and the increased use of cloud services that often provide better value than traditional on-premise IT solutions.
With in-house departments being slashed in favor of outsourced IT solutions, customers expect more flexibility regarding service offerings.
HOW TO OVERCOME IT
Is it possible to offer a pick-and-choose menu of services? Yes. It's a matter of altering existing service models to become more flexible and accommodating to customers' individual needs.

Modules
Offer services that can be broken down into modular components, so customers can choose the exact package they need. This could mean reducing the cost of certain services or offering discounts for larger packages.

Partnerships
Form relationships with other IT providers to offer customers a more comprehensive range of products and services. By partnering with specialized companies like SherpaDesk, which provides a plethora of tools and integrations specially designed for MSPs and IT Helpdesks (including fast hardware asset management via handheld scanning), you'll be able to provide more comprehensive solutions at a lower price point than if you were doing it yourself.
Staying Profitable
It's easy to tell an MSP to be more flexible but much harder to actually implement it without taking a significant hit on profits. After all, if an MSP is offering tailored services at lower prices, how can it maintain revenue streams? The key is to think about the entire customer journey and not just focus on the sale. By leveraging technology such as automated systems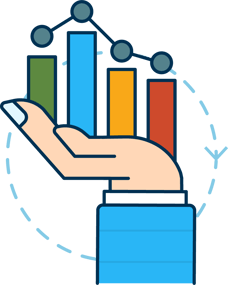 and AI-driven analytics tools, companies can gain insight into customer behavior that will help them tailor products and services more accurately while reducing costs.

HOW TO OVERCOME IT
It sounds overly simplistic, but "customers will pay more for a better experience" is true. It's not something felt retroactively, either. One survey showed that 70% of customers are willing to pay more upfront if they feel confident that they will receive a convenient experience.

It falls to the MSP to position itself as a valuable resource for customers to get the best experience possible. If this means offering one customer break/fix support and another customer a remote monitoring bundle, then so be it.
Final Thoughts
Remember that even though cloud migration is the next big avenue of growth for MSPs, it won't be a silver bullet. Other advancements will open new sales avenues, but customers will always want the right balance of convenience and quality.
Instead of just being the "quickest cloud migration" or the "cheapest monitoring solution," MSPs must focus on the customer journey and individual needs.
Simultaneously invest in technologies that can help you reduce costs while delivering a better overall customer experience. Finally, don't forget the importance of cybersecurity—it is one area where customers will rarely budge on cost if they feel their data might be at risk. By keeping these principles in mind as you prepare for the future, you'll have set yourself up for success no matter what changes come your way.