As an MSP and IT Helpdesk professional, you play a vital role in the daily operations of your customers and clients. IT infrastructure and end-user systems need regular quality care and management, which is why great MSPs are so valued in the business world.
A great deal of thought needs to be given to your customers and how you set your processes and SOPs to manage their IT systems better. However, an equal amount of thought must be given to your internal best practices to achieve profitability.
Like any business, MSPs must remain profitable if they're going to be able to scale and take on more clients. Running a profitable operation will also help increase your company's value. Then, if you decide to sell in the future, you and your partners can make a tidy profit from the sale of the business.
The backbone of profitability is data. You can help your business become more efficient by gathering all crucial data about your MSP's daily operations. Increasing efficiency ensures that costs stay down, helps increase new and recurring business, and prevents time wasting throughout the work day. That's how an MSP becomes profitable.
But what concrete, actionable steps can you take to improve profitability for your MSP business? Let's find out.
Top Tips to Improve Profitability for Your MSP
1. DOCUMENTATION
The first step to improving efficiency and profitability is properly documenting all customer interactions and company processes. IT support documentation, and SOPs in particular, can really help shorten response times and help future customers. Suppose you're working with a documentation system like SherpaDesk's Knowledgebase. In that case, it's easy to keep detailed records and SOPs of all recurring customer service issues so your tech team can find speedy resolutions that will leave a positive experience with every client.
Faster resolutions lead to more satisfied clients. Those happy customers will most likely call on you again for future projects and recommend your MSP to their friends in the industry.
2. MAKE AN AUDIT OF YOUR CUSTOMER BASE
One of the keys to profitability is knowing which customers are deserving of your time. Not all customers are profitable, and you need to determine which businesses can keep you in the black and which are a burden on your operating costs.
You must regularly analyze your customer base, creating an audit that will rank clients based on different criteria. Some of the requirements that you should examine include:
• Revenue
• Average time spent on tasks
• Potential for an increase in business
• Potential for repeat customers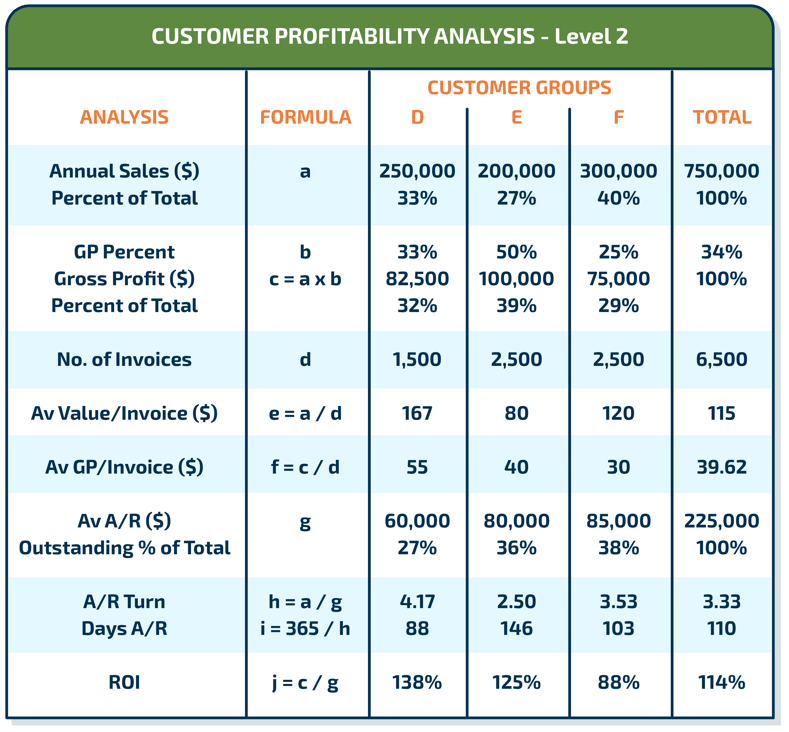 Are you willing to spend time and money on a customer that doesn't offer potential for growth? Taking on this customer might have looked like a good idea. After all, as a startup you're going to need all the business you can handle. But in the end, you have to be as selective as your clients with who you do business with in order to stay in the game and grow.
3. ADD HIGH-MARGINS SERVICES, UP-SELL AND CROSS-SELL
When first starting out, you can rely on some simple core services like network engineering, IT security, and remote monitoring. However, limiting yourself to these basic MSP services isn't profitable in the long-term.
Consider some more high-margin services like unified communications or setting up and managing a desktop as a service ecosystem. These services are in high-demand and could fetch a higher price in the near future, especially while customers struggle to manage and maintain a hybrid workforce.
Additionally, end to end supply chain visibility solutions that offer security features, and additional AI safety programs are a great example of how an MSP can up-sell or cross-sell services and products to their existing customers.
Some other add-on services that you should consider are:
• Video surveillance as a service
• Email security
• Mobile device management
When you sign a new client to your base services, try to upsell or cross-sell with some more expensive and profitable services.
4. OUTSOURCING SOME LOW-PROFIT AREAS
Time is money, and you only have so much of each. That's why you should think about the services you offer. Is there any wiggle room for outsourcing?
It's often more cost-effective to outsource a service than to produce it in-house.
Which services can your MSP outsource to a better-equipped vendor or trusted partner? It could make financial sense if you can outsource a service your customers need and achieve the same results while avoiding having to spend time and resources on it.
For example, it's possible to outsource administrative duties or use free online tools to help increase your MSPs profitability.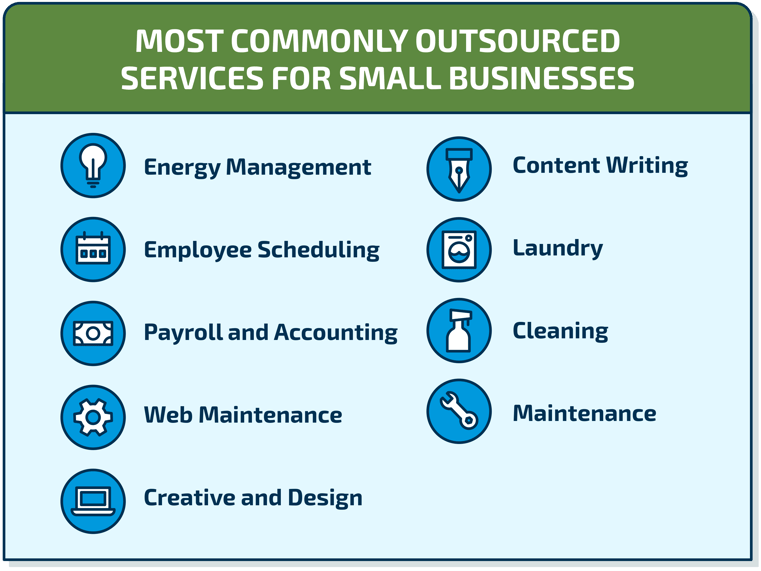 Business like HelloRache provide virtual medical assistants for the healthcare industry, helping doctors, dentists, or veterinarians to focus on what's essential to their businesses, so important but non-essential administrative tasks don't take up valuable time. Also, the creation of content for your website or marketing materials can be outsourced to a content writing service.
This will give your team more time to focus on the services your MSP offers, and even help carve some time to schedule routine maintenance and help your techs continue to offer IT helpdesk support at a high level.
By taking advantage of colocation data centers (Colos), MSPs that can maximize profits by increasing their infrastructure's reliability and by scheduling regular maintenance from experienced service providers at the Colo in order to minimize downtime and increase the number of customers they can service.

5. HIDDEN FEES FROM LICENSING MODELS AND VENDORS
Profitability has as much to do with the money you have going out as it does the money that's coming in. That's why you need to review all your vendors to ensure they're not charging for random and unnecessary services. Evaluate each vendor one at a time and measure their offers against industry norms and their competitors. This will ensure you're never paying too much for a service.
6. CREATE BUYER PERSONA / IDEAL CUSTOMER TARGET
One of the fundamentals of business is that you can't be all things to all people. As an MSP, you can't do business with everyone. That's why savvy MSP owners spend a lot of time identifying their ideal customers.
Image Source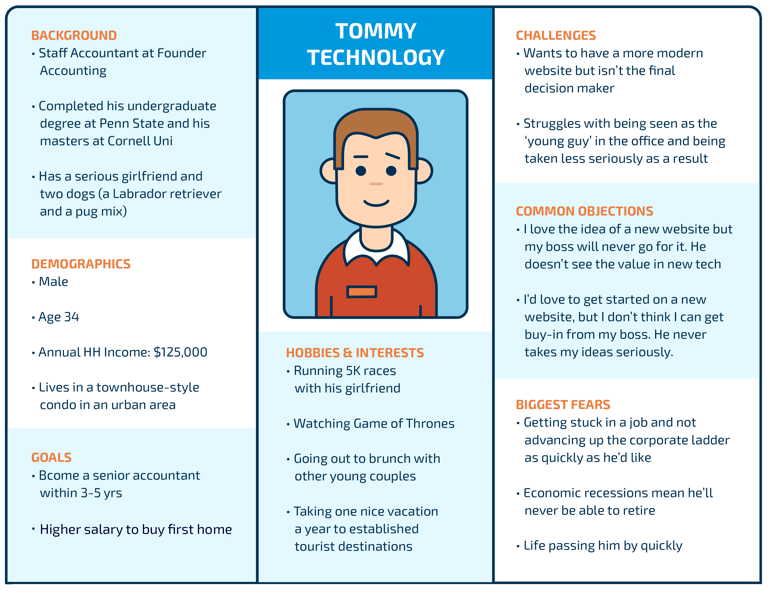 By knowing who you're marketing services to, you can better target your advertising and generate higher profits. That's why you need to create ideal customer buyer personas. By doing this, you'll be able to:
• Shorten your sales cycle
• Improve the use of technology to support all your clients
• Provide better understanding and training to your staff
• Improve problem-solving and customer retention
• Improve profitability and allocation of resources
Conclusion
As an MSP, you provide a valuable service to your customers, but you also have to ensure that those services contribute effectively to your bottom line. Make sure you're documenting customer interactions, auditing your customer base, adding high-margin services, upselling, outsourcing duties, analyzing your vendors, and creating buyer personas for your target audience.
By taking these steps, you'll be able to continue providing excellent MSP services while also raking in enhanced profits.