By Florin R. Ferrs (Tech Writer)
Knowledge is power. This is a fact that many savvy IT and MSP entrepreneurs live and breathe as they go to work every day to face all the challenges that the knowledge economy can throw at them.

But finding the right kind of knowledge at the right time can be a big challenge in itself. This problem can become particularly acute when your IT helpdesk or MSP company is expanding rapidly and signing up new hires that must be trained and brought up to speed.
Your MSP Team Needs Easy Access To Information
The fact is that without an easy way to access critical information and SOPs, your tech team can find itself spending hours searching for answers to the most straightforward questions or researching standard operating procedures. This inevitably leads to frustration, wasted time, and lowers your MSP's customer service standards while costing you money.

As a tech entrepreneur, you simply can't afford to not have the correct information at the tip of your tech's fingers when they need it to get their jobs done. Without easy access to processes and SOPs, your IT helpdesk team might feel like they're constantly playing catch-up or that they're not doing their job well.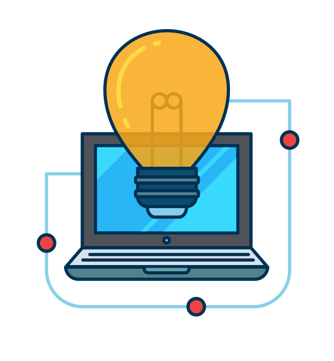 Another issue that can plague IT and MSP businesses is keeping track of all the different bits of software and applications their tech team uses every day. Not only can it be challenging to keep track of IT helpdesk and MSP applications, but it can also be hard to onboard new techs and train them on how to use all these tools.

That's why savvy IT managers rely on a good knowledgebase tool to help them keep track of SOPs, their software applications, and onboarding.


Without a good knowledgebase tool, onboarding and training can become incredibly time-consuming and frustrating for both your team and new techs (more than likely, new techs will be left to figure things out independently). This sink or swim approach is not a good way to develop a top-notch IT helpdesk team.

So a knowledgebase tool can be crucial for your IT helpdesk and MSP business's success. But what exactly is knowledgebase software?
What Is A Knowledgebase Tool?
A good knowledgebase software is a tool that will enable users to store information about all the different software and applications your MSP company uses and the how-to guides for using these tools. This information can then be accessed by techs anytime, anywhere.
A good knowledgebase tool can also be the perfect solution for onboarding and training new techs by using it to host product features, SOPs, how-tos, and best practices on how to provide customer service support to your company's standards.
Knowledgebase tools are also helpful as customer service portals. They can be set up to allow customers to quickly find answers to their questions, host FAQs, and enable your MSP customers to create their own articles about practical processes for their own internal processes.
Top Benefits Of A Knowledgebase Portal
A good knowledgebase tool will help improve productivity, reduce training time, help your IT & MSP team achieve more uniform response quality, and help generate more revenue by streamlining your processes, from onboarding to customer service.

One significant benefit of using a knowledgebase portal for your MSP is that when customers call your customer helpdesk, they will be more likely to receive the same information and a higher standard of service, no matter who they interact with within your team.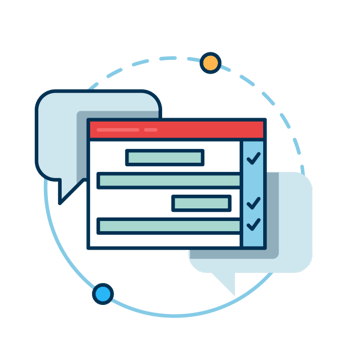 One of the best real-world benefits of knowledgebase portals is that it encourages self-service amongst your IT helpdesk and MSP customers. A knowledgebase used as a customer service portal will empower MSP customers to find the answers to their most frequent questions and even enable customers to create their own articles about essential processes, like how to configure their company cellphones or VPNs, etc.
Introducing SherpaDesk's Knowledgebase Portal
SherpaDesk's Knowledgebase Tool is the solution your MSP needs. Our knowledgebase tool makes it easy for your techs to find the information they need quickly and easily. Plus, our knowledgebase tool is searchable by topic, keyword, or article ID, so anyone can quickly find what they're looking for.

A knowledgebase tool is a perfect solution for a hectic IT helpdesk. Your techs will have access to all of your company's information and SOPs in an organized and easy-to-find setup. This means that your techs will always have what they need to do their jobs at their fingertips, no matter how new or complex the procedure is. SherpaDesk's Knowledgebase tool was designed for ease of use, so even new techs can quickly onboard and provide top-level customer service.
Harness Your Team's Knowledge
Your IT support team has a wealth of knowledge about different customer service issues and how to solve them. By using SherpaDesk's knowledgebase software, savvy IT pros and entrepreneurs can tap into this expertise and make it available to everyone in their team, even new hires.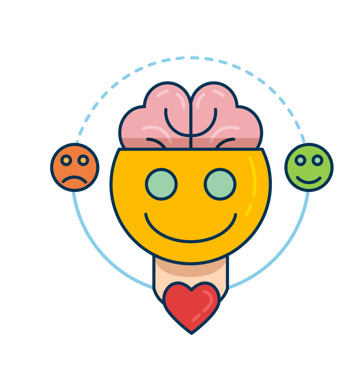 Another great way to improve your customer service level is to use SherpaDesk's knowledgebase portal to build a customizable support portal that matches your customer's website's look and feel. This enables your customers to create their own individual portals. This encourages easy self-service and increases the speed and efficiency of your support agents as it frees them to focus on the more significant issues of the day and not on easy or repetitive tasks that customers can perform themselves quickly and efficiently by using the knowledgebase tool.
SherpaDesk's knowledgebase portal gives customers the most relevant answers and information automatically (and in context) for a fast self-service experience. It even offers keyword searches to help users find relevant articles quickly.
Knowledgebase: The Gift That Keeps On Giving
With SherpaDesk's knowledgebase portal, you can harness your team's collective knowledge and build on it over time. Each support request your team gets can be converted into a public knowledgebase article allowing you to quickly transfer knowledge to your techs and customers. SherpaDesk's knowledgebase tool also has a rich text editor and allows for adding photos and videos for additional clarity of how-to articles and SOPs.

For MSPs that want to offer that extra level of service to their customers, they can turn SherpaDesk's knowledgebase portal into a customer-branded help center. Any articles created in the portal are already optimized for mobile, so your customers can access their info anywhere.

You can use SherpaDesk's knowledgebase to be your MSP customer's go-to portal for questions and requests. You can also give your customers the ability to ask questions by embedding request forms directly into their branded knowledgebase portal. This accelerates your IT helpdesk turnaround times by capturing all relevant information with custom form fields.

Are you ready to elevate your IT helpdesk or MSP team to the next level? Give them the power of a knowledgebase portal. It's the gift that keeps on giving.