By Nick Saraev (Tech Writer)
As a managed services provider (MSP) or IT Helpdesk Professional, a significant portion of your job is dedicated to writing proposals. After all, proposals are the key to landing new clients and growing your business. But without a good quote format, your clients won't be able to visualize what it is you can do for them and why they should hire you over your competition.
An MSP proposal is more than a simple list of services and their respective prices; it is a highly customized and tailored document that outlines your specific solution to the client's IT needs. There is an undisputable difference between boilerplate proposals offering generic services at pre-determined price points and those quotes created with a specific client in mind.
The former will likely not get you very far; the latter has a much higher chance of leading to a signed contract. But, how can you write MSP proposals that boost client retention and acquisition?
Keep reading to find out.
Tips for Writing Better MSP Proposals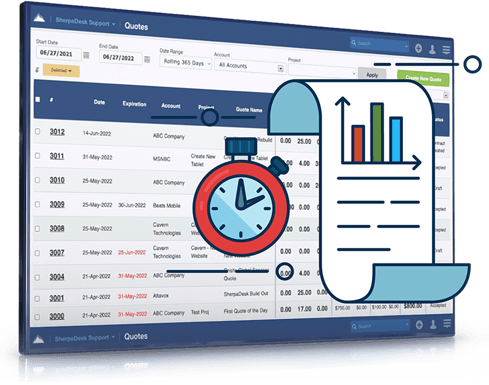 If you are working as an MSP and finding it difficult to close new business deals, the issue may lie in your proposal writing.
Even if you are landing plenty of clients, there is always the chance you could be securing even more business – and higher quality clients – with better proposals.
The trick to writing a solid proposal is usually in the time you're willing to invest in customizing it for each client. This means doing your research and getting to know the ins and outs of their business before you start putting pen to paper (or fingers to keyboard).
Once you understand your customer's specific needs, wants, and pain points, you can then begin crafting a proposal tailored specifically to them.
Here are some tips to get you started:
1. Write a Compelling Executive Summary
The executive summary, also known as the Problem Statement or Project Objective, is arguably the most important part of your proposal. Why? Because it is the first thing the client will read, and if it doesn't grab their attention, they are unlikely to continue reading.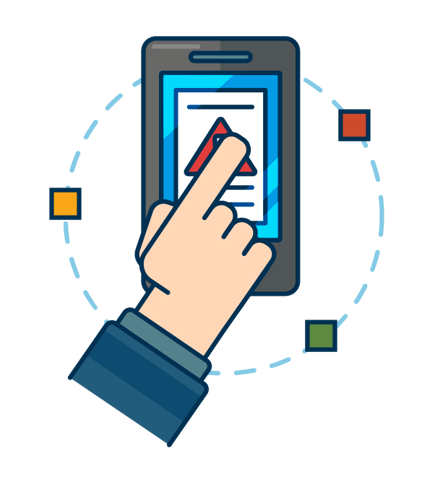 This is your chance to really sell yourself and your MSP business. Start by outlining the problem you are solving for the client, and then explain how you plan to do it. Include specific details about your services; why should they hire you over the competition?
Aim To Include:
-The Client's Most Pressing Pain Points Or Bottlenecks
(Go into detail about what these are and how they are negatively impacting their business)
-Your Proposed Solution
(Briefly state your solution and how it will address the client's specific needs)
-The Expected Outcome Or Results Of Implementing Your Solution
(Save most details for later, but give the client an idea of what to expect)
From the very outset, your executive summary should be clear, concise, and persuasive. If you can accomplish this, the rest of the proposal will be much easier to write.
2. Sell Your Solution
After the Problem Statement, the next section of your proposal should be devoted to selling your solution. It's crucial that you avoid simply listing off your general services here; instead, go into detail about how your services will specifically address the client's needs.
Often, MSPs make the mistake of writing a proposal that essentially acts as a company brochure. Clients can find general information from your website – they don't need a run-down of your mission statement and your offered services in the proposal.
Instead, focus on explaining how your services will benefit the client. Use data and statistics to support your claims, and include any relevant case studies or testimonials. This is also a great time to mention if you have previously implemented similar solutions for other clients.
3. Include A Project Plan
The general recommended structure for an MSP proposal is as follows: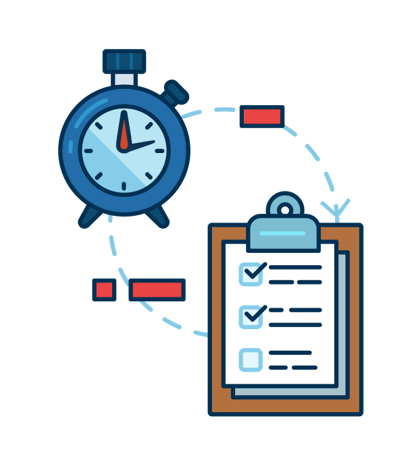 Executive Summary
Sell Your Solution
Project Plan
Pricing & Terms
Additional Info (if needed)
The project plan is one of the most crucial elements of a successful MSP quote. Why? Because it gives customers a tangible timeline they can visualize and begin to align their expectations with your deliverables.
Your project plan should be thorough but not overly complicated. It should include key milestones and deliverables and specify which team member will be responsible for each task. Remember that the goal here is to give the client a realistic idea of what to expect; don't try to over-promise and run the risk of under-delivering.
For example, perhaps you are implementing a cloud-based CRM solution for a client. Your project plan might include steps like presenting different software options to the client, educating them on the features of each one, helping them choose the best option for their needs, and configuring and implementing new software.
4. Get To The Point With Pricing
It has become the norm for enterprise-level businesses to avoid including prices on their website. This is generally for good reason – prices can be subjective depending on the client's specific needs.
However, clients find it incredibly frustrating when they cannot grasp how much a project will cost them. For this reason, it is generally best practice to include some sort of pricing information in your proposal.
This doesn't mean that you need to provide an itemized list of every service you plan on providing and its corresponding price point. However, you should at least give the client a range or ballpark estimate so they can budget appropriately.
Again, this is why proposals should never be boilerplate; you need to think about the client's specific needs so that their price estimate is as accurate as possible. Practice radical transparency in not just your pricing model, but across all aspects of the project.
5. Keep It Simple
One of the most common mistakes MSPs make when writing proposals is they try to include too much information. In reality, clients just want to know a few key things:
Can You Solve My Problem?
How Are You Going To Do It?
How Much Will It Cost?
When Can You Start?
If you can answer these questions in your proposal, you're on the right track. Remember that clients are busy, and they likely don't have time to read through a 20-page document. Keep your proposal short, sweet, and to the point.
Close Your Clients with SherpaDesk's New Quoting Tool
With the tips above, you'll no doubt be able to craft a compelling and persuasive MSP proposal – but why not seal the deal with SherpaDesk's new Quoting Tool specially developed for MSPs and IT Helpdesk professionals like you?
Sherpadesk's new MSP Quotation Tool enables IT Helpdesk pros to add products, services, travel time, expenses, and more to their quotes in order to quickly generate invoices that get them from quote to payment in four easy steps.
Ready to learn more about SherpaDesk's new MSP Quotation tool? Book a free Demo and enjoy Sherpadesk's world-class onboarding service for you and your team.