By Carrie Dagenhard (Tech Writer)
The first quarter of the year can be a bit odd for PSA & MSP companies. Most IT managers kick off the new year with enthusiasm, feeling hopeful about the future and motivated to meet their goals.
But, as time passes, IT pros face unexpected challenges that push ambitious objectives further out of reach. By March, tech teams may be questioning key initiatives and wondering what else can be done to course-correct in the months ahead.
The good news is there's still plenty of time to right the ship and exceed goals for 2022. Let's explore a few things PSA & MSP companies can do in Q2 to set up their IT teams for success for the rest of the year.
Revisit Annual Goals
Most PSA & MSP companies set their annual goals in Q4 and do their best to predict trends and hurdles they might encounter months later when the new year begins. But even when you're armed with the best data, those projections aren't always accurate. And with the ongoing pandemic, plus other world events, market trends are changing by the day.

Now that we're a few months into 2022, it's an excellent time to reconsider the goals you set in 2021 and determine whether they still make sense. For example, a managed service provider (MSP) might have set goals around a mass return-to-office in 2022. But with so many organizations remaining remote or opting for a hybrid model, MSPs may need to reevaluate those goals.

With so much still up in the air, you'll likely need to revisit your annual objectives once per quarter, if not once per month.
Identify Obstacles that Negatively Impacted Q1
If you didn't hit your goals in Q1, take time to sit down and determine what held you back. Perhaps your targets were too ambitious, your team was spread too thin, or you were stalled by unexpected events. Whatever the case, it's crucial you carefully inspect why things didn't go as planned and identify what you can do to achieve better outcomes in Q2.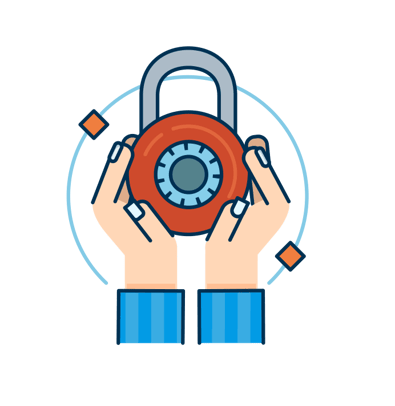 For example, you might have fallen short of your sales goals because you're understaffed. In that case, you'll want to reconsider how you can reallocate your budget to increase your headcount or set a more manageable revenue target for Q2.
Readdress How You Measure Success
Now is a good time to examine key performance indicators and determine whether they still make sense in the current climate. Often we choose KPIs based on our projected path to success, but that path may have diverged.

For example, you may be using total tickets closed as a KPI for your customer service team. However, after reviewing the data, you might discover that reps are so concerned with completing tickets quickly that they're not always fully addressing a customers' needs. A better measurement might be a net promoter score (NPS), first contact resolution, or the number of tickets per customer.
Get Clear on Potential New Markets
If 2022 is the year you're hoping to scale your business into new territories, you must ensure everyone is aware of which market(s) you want to enter. If you haven't already, take time to thoroughly research your prospective new market, learn as much as possible about buyers and their influencers, and do a little testing to determine whether it's the right fit for your organization.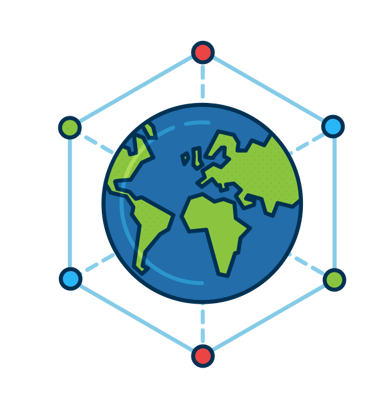 For example, if you currently serve the tech industry, but you're angling to get a slice of the healthcare sector, you'll want to decide precisely which part of the market most needs your services. Are you hoping to work with large hospital organizations or smaller private practices? Do you know who will be primarily responsible for purchasing your services and who might be part of the buying committee?
Be sure to talk to people in those roles to learn more about what they're looking for from professional services companies like yours and how you can best prepare to meet their unique needs.
Invest in the Right Technology
One of the best things you can do to reach your goals for the quarter — and the year — is to support your workforce with the right tools. And the professional services automation technology you choose will make a massive difference in your performance. If you invest in the wrong product, it could threaten employee efficiency and jeopardize your success. But if you select the right software, it will help your team work smarter and boost customer satisfaction.
Look for software specifically designed for professional services companies with features like helpdesk/ticketing, project management, asset management, invoicing, and time tracking. Additionally, look for solutions that seamlessly integrate with software you're already using (like Microsoft Office, Xero, or QuickBooks).
When comparing your options, don't forget to evaluate products based on customer support. Opt for a provider with multiple forms of support, such as email, phone, chat, and more. Even if the software is highly intuitive and easy to roll out, you never know when you'll need assistance with integrations or other challenges. As you know well, quick resolutions are crucial to business success.
Celebrate Wins of All Sizes
If you want to keep employees enthusiastically committed to long-term goals, it's essential you take time to celebrate all your wins — even those tiny achievements that might otherwise go unrecognized. Every completed project, sale, or milestone toward a bigger objective deserves to be acknowledged. Celebrating all wins will help boost morale and keep your team motivated when facing inevitable setbacks.
If Q1 is about setting goals and feeling out the year, Q2 is about reevaluating, re-committing, and ensuring you've set a solid foundation for the second half. If you're not where you need to be, you still have plenty of time. And these six efforts will help you get back on the right track.