By Luis de Faria (Tech Writer)
It's time to face a harsh reality that tech pros are all too familiar with: MSPs struggle to offer world-class customer service. And the main reason why the vast majority of MSPs struggle to make their customers happy is that they're not always providing the best solutions for their customers' business needs.
But how do you improve your customers' experience as an MSP?
Easier said than done, but the only way to improve your customers' experience as an MSP is by understanding your customers' needs. Not an easy task, especially with the vast amount of data, "tips," and general information out there.
IT pros that have figured out how to understand their customers can quickly tailor their customer experience to meet their needs. Perhaps it can be something as simple as a customer survey asking what tools or services your MSP company should offer.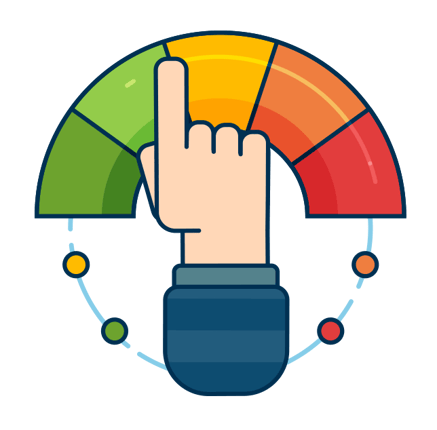 Another way to understand your customers' needs is to participate in forums where your customers gather. Another great way is to study user behavior on your site or app (preferred content, time on site, most used tools). You can then use these data-driven insights to identify the most critical touchpoints between your customers and your business, so you can focus on improving what matters most to your users.

Providing world-class customer service as an MSP is a marathon, not a sprint. Some say it's a marathon that never ends as your customers' needs evolve over time as technology changes. But even in the face of constant change, there are a few principles that never change. Let's explore them.
Transparency Is Everything
Transparency means that you always give your customers a clear picture of what they should expect from your MSP company's services. This also means being open and honest about your services, which will help improve them and generate trust.

In recent years, many MSP companies have shifted towards a transparency policy to set expectations and improve their customers' experience. By being transparent, MSP companies show that they care about their customers and want to improve.
But a good customer experience is not just abo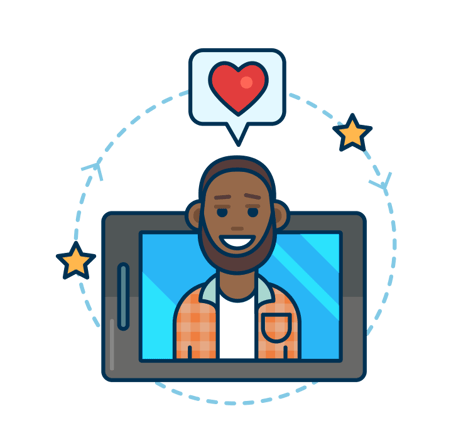 ut the products or services you're providing; it's also about how you interact with your customers as a business.

Customers have high expectations nowadays, and companies need to keep up with these expectations to stay relevant in today's competitive MSP and IT helpdesk market.
Educate Your Audience
If you are an MSP company trying to improve your customer experience, there are many ways to approach it. You can improve the product or service quality or even your marketing strategy. But if you really want to impact your customers, try educating them on how to have a better experience using your company's tools and services.

Using videos, articles, infographics, and other interactive content to educate your audience about your company is a tried-and-true strategy. It helps create loyal customers and makes leads more likely to convert and remain loyal customers.
There are many ways to effectively use these types of content to educate your customers. You can include them in marketing communications, customer journeys, or even live demos.
Think About Your Online Security
MSPs are often the first line of defense for their customers' online threats. A good MSP should always strive to provide their customers with security, privacy, and compliance advice.

Many MSPs have started to build cybersecurity teams to provide better customer service. With the increasing number of cyber-attacks, savvy MSPs need to implement cybersecurity programs to protect their clients from these attacks.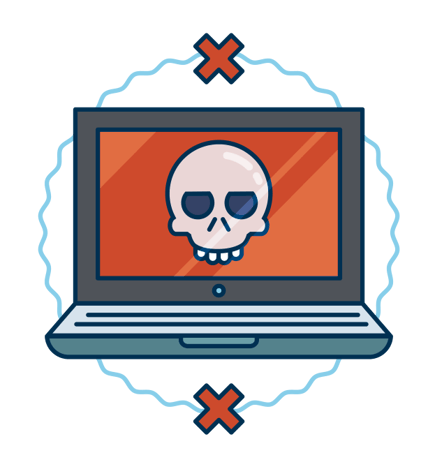 MSPs can use various tools like antivirus software, firewalls, and intrusion detection systems (IDS) to help prevent cyberattacks.

Cybersecurity challenges have become so widespread that MSPs have to keep their own infrastructure up-to-date to stay safe and provide excellent customer services by keeping their customers safe.
Manage Expectations
As an MSP, you should clearly articulate your product or service's value to your customers. This is called a value proposition. To manage this, it's imperative to have a clear idea of your customers' needs in order to create a unique value proposition that will stand out from your competitors.

This is why it is essential to use language that will resonate with your audience and make them feel confident about using your services. To create your value proposition as an MSP, you need to use plain and straightforward language that describes what tools and services you offer and how they will benefit your users. The more familiar you are with your customers' needs, the more you can tailor your copy to help your customers identify with what you are offering and how it will benefit their own businesses.
Take Care of Your Potential Clients
As an IT company, you need to provide potential clients with a seamless experience from start to finish. Your MSP company needs to have a great website or app and fantastic customer support to achieve this.

Your website or app should have a clean and easy-to-navigate interface optimized for mobile devices. It should also be responsive, so it adapts to different device sizes. You also need to provide your customers with timely responses via email or chat.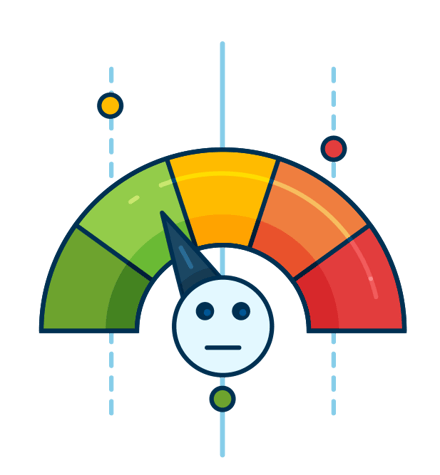 The importance of providing quick responses to potential clients cannot be overstated. This is because it sets the tone for the entire customer relationship and is one of a prospective customer's first impressions of a business.
Pay Attention to Any Kind of Negative Feedback
Customer complaints are inevitable when running an IT helpdesk or MSP business. Even though they can be challenging, it's crucial to learn how to manage complaints well.

Complaints usually happen when a customer has a bad experience with your service or product. They might have been left unsatisfied and are unhappy with the outcome of their transaction, which is terrible for your company's reputation.
If you want to handle complaints effectively, you need to understand your customers' needs and why they are complaining in the first place. You can also try your best not to make things worse by being too defensive or fixing something that isn't broken.
In Conclusion
So there you have it. Improving your customers' experience as an MSP business is an ever-evolving race, but you and your tech team should be ahead of the curve by keeping the above principles in mind.

Do you know how else your team can stay ahead of the curve as an MSP? Join one of SherpaDesk's Free Demos, where they go through the different tools they've developed to help companies like yours manage their business with tools developed with extensive customer input and with IT teams like yours in mind.