In today's digital marketplace, managed service providers (MSPs) have carved a profitable niche by offering top-of-the-line IT support for clients that have decided (or have the necessity) to outsource their IT needs. But with the expected increase in businesses moving from in-house IT to an outside provider, MSP companies worldwide are faced with the "nice to have" problem of providing world-class customer service while their business grows.
Enter automation to the rescue. Incorporating automation within your SOPs will take many mundane tasks off the table and make your team's workload more manageable, enabling them to focus on critical issues.
But What Does Automation Mean for MSPs Exactly?
According to a 2015 study conducted by CompTIA Buying Guide for Managed Services, 64% of organizations use an MSP for their IT functions and it was estimated that this number would increase 15 to 20% by 2022.
This means that MSPs that embrace automation will gain more clients while keeping up with customer satisfaction rates, all while decreasing their tech's workload.
Key Benefits of Automating MSPs
What are some of the benefits of automating MSPs? Below, we've rounded up some of the most essential advantages of automating your workflows and overall business structure as an MSP: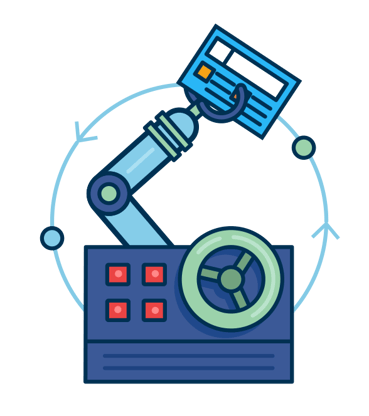 Better Time Management and Productivity
Humans don't have the physical capabilities for high concentration work all day, but computers do. Automated systems can focus all day on the tasks you've programmed them to do. This saves time and enables your team to focus on more personalized ways to serve your clients.

Productivity rates will increase as more tasks are completed by automation, and your techs can get more done, so it's a win-win!
Do More With Your Existing Team
Once you train your automation systems to complete specific tasks, it should help cut costs on one of the most expensive resources: human capital. This way, your existing team can perform more functions without adding to the headcount.
Optimize Your Cloud Networks
A well-optimized cloud network connected to every aspect of MSPs and their customers' servers is crucial. Savvy tech entrepreneurs understand that having a well-optimized cloud network is like having a 24/7 digital assistant.
According to this study from IEEE Transactions on Network and Service Management, automation enables cloud networks to become easily accessible without manual intervention. Any user with the proper credentials can access the cloud to complete their work, even outside the office headquarters.
By setting up an RMM solution like NinjaOne with SherpaDesk integration, MSPs can remotely monitor their customers' servers and receive alarms when issues creep up.
Reduce The Risk of Human Error
Sometimes human errors are minor and meaningless, but there are human errors that can cause significant losses if not caught early. Automation mitigates this problem after it's set up and sufficiently tested for accuracy.
Enhanced Network Security
According to Security Magazine, 95% of all security breaches result from human error. This is an astounding number that practically calls for automation on its own.
You could run a script to deploy the appropriate security applications with proper automation instead of manually going through endless clicks and screens. This practically eliminates human error and frees a lot of time for other tasks. This is explained in full detail in this article, How Can Automation Improve Security? from Secplicity.
Automation also can capture security breaches quicker than a human can. Let's face it, we can't possibly be at a computer screen all hours of the day, but when an automated security system is in place, there will be monitoring 24/7.
Once the appropriate metrics are set, it will screen out any inappropriate or threatening activity and automatically send email alerts to the designated tech for a deeper investigation. It will also shut down or block the perceived threats, providing another security layer.
Which MSP Tasks Should Be Automated?
With so many aspects of running an MSP business, it can be challenging to know where to start automating. Here's an overview of good starting points for MSP automation.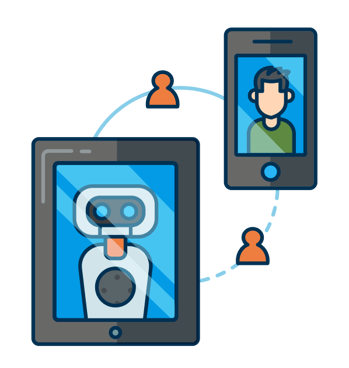 Post-Sales Communications
Post-sales communication is crucial regardless of the product or services offered by MSPs. For example, a new customer sale could trigger an email containing onboarding information.

MSPs can also use automation to request reviews or automatically include opt-in customers in newsletters or social media campaigns. These automatic measures help foster positive customer relationships without much human involvement from MSPs.
APIs and Scripts
APIs contain information that's vital to business functions. Moreover, the data they hold tends to be significant in quantity, and with the growing demand for outsourced IT services, it's becoming increasingly difficult to capture all this data manually.

Automation can save time and money by automatically capturing the data MSPs need based on set parameters.
Software Updates and Patches
There comes a point when it's necessary to update software, but with automation in place, setting aside time to manually update software will be a thing of the past as the system is programmed to run updates and patches.
Regular Disk Cleanup and Backups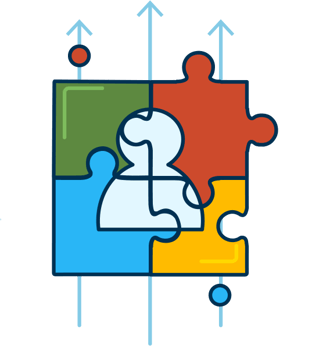 You can also arrange routine disk cleanup and backup by enabling specific commands within your network. It will automatically filter unneeded or duplicate files, remove them, and backup everything else.
Here's a video example of how this can be executed with Windows 10: How to Run Automatic Disk Cleanup in Windows10 - YouTube.
Automation Tools for MSPs
Now that we know why automation is essential and what to automate let's look at the various tools available that you can take advantage of to help transition to an automated MSP.
PSA and Remote Monitoring and Management (RMM) Platforms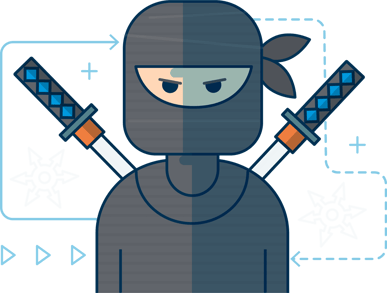 The need for a high-quality PSA platform increases daily as most MSPs and their customers embrace remote work for their daily operations. This can be challenging for IT and MSP managers who need to know what their team is doing at all times, even if they're spread all over the county or the world.
One of the best tools for this task is SherpaDesk's Task Management Tool.
This tool is designed to help keep track of your MSP team's progress as they complete tasks and access various apps throughout their day. It has a built-in time tracker for customer invoicing, and each tech can generate customized reports.
Automation Software for MSPs
Depending on your business needs, there's a wide variety of automation software available to MSPs.
One prime example of automated software is an effective IVR system. It uses voice recognition capabilities and sentiment analysis to filter your caller's needs. It then routes the caller to the appropriate channel without needing that extra person to facilitate the interaction.
CRM Software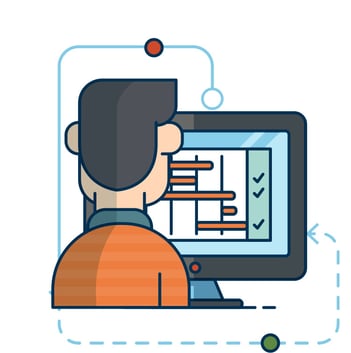 Having a good CRM in place is essential for MSPs. When used correctly, CRMs can provide the perfect bridge to interact with your customers, save their information and connect with them to provide excellent customer service and boost sales.
Are you ready to automate your MSP and boost your business?