As we kick off the new year, it's crucial to consider the best ways to continue improving and growing your IT helpdesk business in 2023. One key area to focus on is customer satisfaction (because satisfied customers provide repeat business and become your best brand ambassadors).
The year is very young, but we can already hear the rumble of experts predicting a new recession. This makes many tech decision-makers nervous, and we can almost hear the inevitable tightening of purse strings soon to follow. This will force IT helpdesk departments to do more with less. And while budget cuts are frustrating for everyone, they are incredibly challenging for IT support teams. After all, the service you provide to your MSP customers has a direct and immediate impact on your business's revenue, and the last thing you want is to risk losing loyal paying customers.
Fortunately, it's not impossible to boost customer satisfaction in these times of economic uncertainty — it just takes a little creativity. Let's explore some ways you can help improve your IT helpdesk customer experience without increasing your spending in 2023:
1. Identify and Eliminate Operational Inefficiencies
Now is an excellent time to look for bottlenecks, slow-downs, and outdated processes that could thwart your team's ability to provide top-quality customer service. Operational inefficiencies can range from tech concerns, like sluggish software, to soft skill challenges, like ineffective communication between teammates or poor time management.

Be sure to ask all frontline, customer-facing employees to weigh in on the biggest hangups they experience in their day-to-day duties. While you may be able to uncover some inefficiencies through observation, those who actively work with these processes and tools can pinpoint what's causing the most headaches for them and the customers they serve.

Once you know your problem areas, determine which you can solve without making an additional financial investment. For example, while you may not have the budget to replace all hardware this quarter, you can focus on streamlining your processes and helping employees develop communication and collaboration skills.
2. Focus on Boosting the Employee Experience
According to data shared by the Harvard Business Review, companies that rank high on employee experience metrics also rank high on customer experience metrics. The data also showed that improving employee experience directly drives revenue and profit. In other words, it pays to keep your people happy and engaged.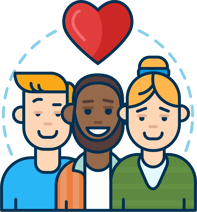 Some of the best ways to increase employees' experiences are to improve their work-life balance, recognize their efforts, celebrate achievements as a team, and be transparent. Boosting morale isn't always easy, especially if your company is experiencing layoffs, but it's critical you do whatever possible to keep employees satisfied. Doing so will drive retention, create a less stressful work environment, cultivate customer loyalty, and create a healthier bottom line.
3. Prioritize Empathy and Conflict Resolution
When it comes to handling customers' issues, empathy goes a long way. For example, if you're responsible for the customer experience of a managed service provider, you may often field tickets from clients who are grappling with stressful issues, like a server outage, network connectivity problems, or a potential security breach. They may be angry and frantic — especially if the issue they're facing impacts their business operations and bottom line.

Responding to irate customers with compassion, understanding, and professionalism helps defuse their frustration and shows you're on their side. Encouraging your team to use empathy helps improve customers' perception of the quality of your service and fosters long-term loyalty.
4. Offer a Self-Service Option
Sometimes, one of the best ways to maximize support agents' time and improve customer satisfaction is by introducing a self-help component to your customer experience processes. In fact, a Microsoft study found 90% of customers already expect you to have a self-service portal. That's why the best IT helpdesk software solutions include a knowledge base feature. This way, you can give customers instant answers to the most common questions and concerns. This expedites resolution and frees up your reps to handle more complex customer needs.

Using your knowledge base can also help increase your team's speed and efficiency by ensuring they always have access to the information they need and don't have to waste time hunting down a subject matter expert.
5. Re-evaluate Workload Distribution
How do you assign tickets to your support team? Are issues routed randomly or to the first available team member? If so, you could be missing an incredible opportunity to improve the customer experience.

To up-level your customer experience, consider routing tickets to specific support queues or techs specializing in that area. This helps streamline the process, promotes faster resolution, and reduces the need for escalation, undoubtedly boosting customer satisfaction. It's also a good idea to group identical incidents, such as when you receive tickets from multiple users of the same account.

Additionally, take a moment to examine your workload distribution to ensure it's equitable. Putting too many demands on top-performing reps not only burns them out but also limits opportunities for others to learn and grow their skill set — and both of these scenarios can take a toll on your CX.
6. Switch to Helpdesk Software with a Better ROI
If your current IT helpdesk software is creating operational efficiencies, fails to offer customization capabilities, and doesn't integrate with other solutions you rely on (like your project management and invoicing software), it may be costing you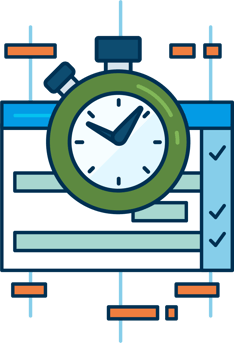 more than it's worth. Now is the time to explore upgrading to a more streamlined product.

For example, SherpaDesk offers a PSA helpdesk software that is free for your first tech that will allow you to set up your IT helpdesk using a custom domain and email, set up notifications and alerts, customize your routing, and easily create a self-service portal that mirrors your website's look and feel. And because our help desk is part of our multi-tool professional services automation suite, you'll also have access to a knowledge base, time tracking, invoicing and billing, project management, a team calendar, and much more. Plus, it integrates with tools many organizations already know and love, like QuickBooks, FreshBooks, Xero, and Ninja RMM.
Actionable Quick Guide:
Here Are Six Areas To Focus On In Order To Boost Your MSP Customer Satisfaction In 2023:
1-Use top-notch IT help desk software like SherpaDesk to streamline your support processes and provide a better customer experience.
2-Invest in training for your IT helpdesk team to ensure they have the skills and knowledge needed to provide excellent service.
3-Be proactive in addressing MSP customer issues and concerns, and follow up regularly to ensure their needs are met.
4-Offer multiple channels for IT helpdesk customer support, including phone, email, and chat, so that customers can reach out in the most convenient way.
5-Utilize a knowledge base to provide self-service support options for customers.
6-Regularly gather MSP customer feedback to understand their needs and preferences, and continually use this information to improve your service offerings.
Implementing these strategies can boost MSP customer satisfaction and build long-lasting, positive relationships with your clients.
Give SherpaDesk PSA a try to see how it can help you achieve your customer satisfaction goals in the new year!