By Jessy Smulski (Tech Writer)
With hurricanes in the east, fires in the west, and your IT techs spread all over the country because of the pandemic, disaster recovery is no longer some hypothetical exercise you run once a year, it's the day-to-day reality for most IT managers and MSPs today.
But how can IT pros protect their data, and therefore their business, when large-scale natural disasters are becoming more and more frequent?
Data backup and disaster recovery planning have become increasingly complex as digital transformation and the rise of remote workers continues to expand business networks (both geographically and functionally). According to Gartner's latest report (published last month):
"72% of organizations are poorly positioned in terms of disaster recovery capabilities, with 54% likely suffering from "mirages of overconfidence."
As technology and digitization continue to place greater value on data while simultaneously altering how businesses operate, infrastructure and operations (I&O) leaders must be proactive about how they will adapt strategies to ensure security and business continuity. Here are three important trends to keep an eye on as your organization plans for its future.
DRaaS is The Go-To Source For Disaster Recovery Support
As with many aspects of data and security, managed service providers (MSPs) are the unsung heroes of future DR planning and implementation. Ever since cloud computing went mainstream, the Disaster Recovery as a Service (DRaaS) market (i.e., providers that offer the infrastructure to serve as your disaster recovery site in the event of disruption and downtime) has been on the rise. By 2027, experts predict that the DRaaS market will reach nearly $39 billion, indicating a whopping CAGR of 41.6% between now and then.
What does this upward trend indicate? For starters, many I&O leaders realize that DR is best handled by a dedicated service provider with specialized tools and expertise in data backup and recovery, data protection, and real-time replication. Beyond protecting and sustaining business continuity, outsourcing DR to a managed service provider also relinquishes internal IT teams of the substantial burden that disaster recovery planning imposes on limited resources. This additional "breathing room" will prove vital to making progress on technology roadmaps for digital transformation.
Before selecting a DRaaS solution, consider the following:
1-Your threshold for downtime and data loss (i.e., recovery time objective (RTO) and recovery point objective (RPO)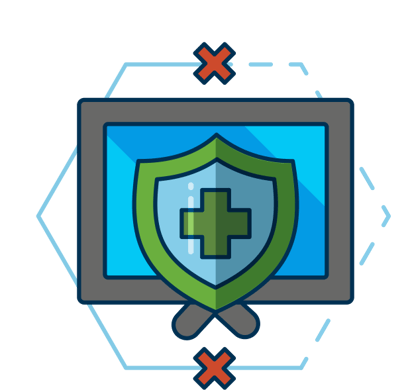 2-The versatility and adaptability of the DRaaS solutions
3-The nature and quality of a provider's technical support
Two Clouds Are Better Than One
Virtually every organization utilizes the cloud, but like any other piece of technology, cloud services are not a one-size-fits-all solution. According to another report by Unitrends, the vast majority of enterprises are now turning to a multi-cloud strategy for data backup and redundancy (in addition to web hosting, and web-based applications) because it enables them to tailor services to align with specific needs.
For example, public cloud solutions like Amazon, Microsoft, and Google, offer superior scalability and competitive pricing while private or purpose-built cloud solutions focus on tailored features and functionality. In industries where data privacy is controlled by a myriad of regulations, hybrid cloud solutions that offer the best of both worlds will more effectively meet dynamic needs compared to choosing one solution over another.
When making decisions about which cloud solutions are best for your organization, consider the following:
1-Type of cloud storage (e.g., object, file, or block storage
2-Compliance with industry-mandated security standards
3-Compatibility with existing software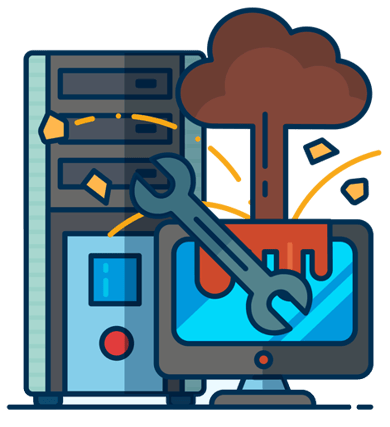 4-Ill-defined SLA
5-Bandwidth limitations (internet speed, mobile apps, storage limits, etc.)
6-Compatibility between cloud backup services and the amount of data requiring daily storage.
RMM Is Mission-Critical
Whether you're an MSP that provides data backup and DR solutions to clients, or a business leader searching for DR support, there's no denying the vital importance of remote monitoring and management (RMM) capabilities — especially since hybrid workforces have become a mainstay of today's modern work environment. Disaster recovery plans must have a built-in strategy and tools for supporting mobile devices and desktop operating systems across disparate employee landscapes.
RMM capabilities will allow you to get deep insights into all workstations, laptops, servers, and network devices, including alerts on outstanding issues, while remotely accessing end-user devices to address IT issues in real-time.
Key Features to look for in RMM solutions:
1-Access all end-points, local or remote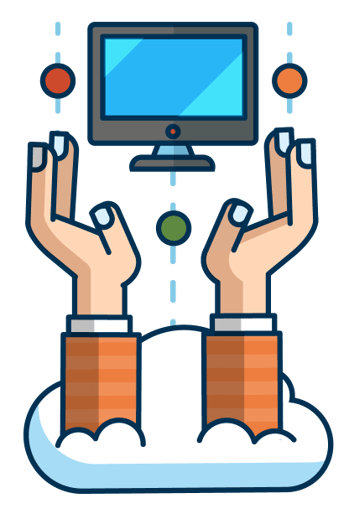 2-Automatically sync customer, device, and user data
3-Edit all permission sets in one place
4-Control settings at the system, customer, and device level
5-Automate patch management activities
Disaster Recovery Planning Checklist
In addition to these trends, use our disaster recovery planning checklist to kick off National Preparedness Month this September and safeguard your business against the unexpected.
Moreover, as your organization looks for ways to improve its preparedness, keep in mind that the future calls for adaptable solutions that prioritize compliance and data security. To minimize vulnerabilities and risks, make sure that solutions integrate well with existing solutions, including your IT helpdesk software. In the event of a serious service disruption, seamless ticketing, visibility of clients and assets, alerts and notifications, one-click connection to all devices managed by your team, and agile movement between platforms will make all the difference in minimizing downtime and damages and getting operations back on track.