By Jessy Smulski (Tech Writer)
Working from home is here to stay. Remote is the new normal and the growing number of full-and part-time remote employees are ushering in a new era for the labor market.
While most

CEOs and CIOs feel optimistic

about greater workforce and operational flexibility, this pivotal shift will require new management tools and techniques.
For remote IT help desk management, this means adopting better help desk software, processes, philosophies, and management approaches to bring virtual teams together around a clear, customer-centric mission.
To help refine your leadership style, we compiled a list of the top tips in the industry for remote IT help desk management:
Get Your Priorities Straight
According to a recent study by The Hackett Group, 10 key issues should be on every remote IT manager's radar:
1-Securing IT Data & Systems
2-Strategic Planning To Better Align Tech With Business Goals
3-Upskilling And Reskilling Talent To Meet Business Demands

4-Cultivating A Customer-Centric IT Culture
5-Accelerating Digital Transformation For IT Service Delivery
6-Improving IT Cost-Efficiency
7-Improving IT Agility
8-Modernizing IT Application Platforms
9-Optimizing Deployment Of IT Resources Across The Organization
10-Simplifying Technology Complexity
Find The Right All-In-One Helpdesk Software
Most priorities point to the need for a better, more comprehensive IT help desk software platform, with remote monitoring and management capabilities, of course. As history has taught us, not just any platform will do. IT help desk leaders need an all-in-one solution that is as powerful and robust as it is easy to install, navigate, and deploy. Here's what to look for:
Ease Of Use
Features are great to have, but if managers and technicians struggle to use them properly, what good are they?
Centralized Management System
Top-tier remote IT helpdesk software platforms offer all the functions needed to monitor, track, and manage virtual teams, including:
Help Desk Ticketing
Time Tracking
Task Management
Invoicing & Billing
Team Calendar
Project Management
Asset Management
Data Reporting
Seamless Integration With Existing Business Solutions
Equally important is your platform's ability to "play nice" with other business systems. Solutions worthy of the "all-in-one" title must integrate seamlessly with other core systems, such as QuickBooks, Xero, FreshBooks, and, of course, RMM software.
Remote Monitoring & Management (RMM) Software Integration
RMM software integrations allow IT managers to keep track of numerous endpoints across multiple users to keep a pulse on things like antivirus updates, asset performance, and equipment in real-time.
Device Agnostic, Web-Based Applications
Remote teams need a help desk platform that is highly adaptable to environments and users. Your best bet is a web-based solution that provides accessibility from anywhere on any device, customizability through flexible core technologies, and simple installation, security, and maintenance.
Build A Community of Life-Long Teachers & Students
Knowledge is power. To that end, IT help desk management must embolden technicians by creating a centralized knowledge base. A knowledge base is an easy-to-access repository for information about customer issues. Technicians can contribute their expertise, document what they've learned, seek answers, and strengthen their connection to one another through shared experiences. Not only will this improve service speed and quality, but it'll also ensure that remote teams feel supported by a community of like-minded IT professionals.
Unite Your Team Through A Shared Mission
A shared mission that is well-defined and communicated can foster a calling and a sense of camaraderie between technicians. It's also a great way to "game-ify" the daily grind. Conduct an internal assessment and document current performance metrics, including:
Customer Retention Rate

Average Resolution Time
Average First Response Time
Net Promoter Score
Churn Rate
Cost Per Ticket
Set improvement goals and report on progress regularly. Celebrate wins. Discuss shortcomings. And own every outcome as a team unit. As with any good game, develop a reward system to acknowledge those who go above and beyond the call of duty.
Reinforce Socialization
Customer service is a tough gig that can put a lot of stress on MSPs, IT technicians and managers alike. If technicians feel isolated in their role, that stress can escalate ten-fold. To encourage more socialization and strengthen the company culture:
Break down large customer service workforces into smaller, more manageable teams.
Encourage small-talk between team members.
Create special roles, such as "team captain" or "community leader" to get employees involved.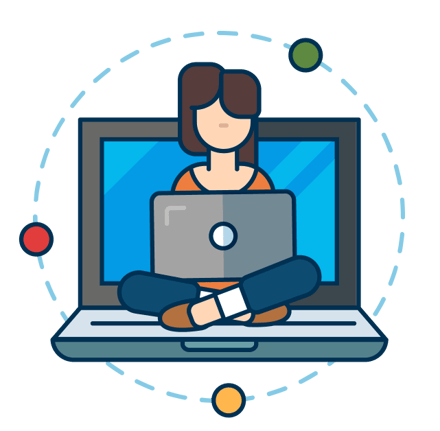 Develop and deploy a company intranet for digital socialization.
Over-communicate with agents about company-wide changes and day-to-day happenings.
Meet face-to-face with teams and agents as much as possible using video chat.
Strengthen Your Relationship With Enterprise Leaders
The year ahead is laden with major enterprise initiatives that will hinge on IT infrastructure and support. More than likely, enterprise leaders know this and understand the vital importance of your seat at the decision-making table. Here's what you can expect their priority list to look like:
Enterprise Digital Transformation
Development or Expansion of Diversity and Inclusion Programs

Optimization of Operational Efficiency
Virtualization of Work & Remote Work
Data Management & Analytical Capability Improvement
As organizations grapple with the winds of change, they will look to IT managers to help stabilize IT operations, improve virtual work environments, and take digital transformation to the next level. Is your team ready to rise to the occasion?