To switch or not to switch?
This is the question that haunts most I.T. managers when it comes to migrating from their current PSA software (or any other kind of company-wide software) to another SaaS solution that better fits the new reality most companies are facing today (I.E. quarantine, I.T. teams working from home, the need to reduce budgets but not features, etc.).
Known Is Not Always Better
As most seasoned IT managers know, very often the easiest part about migrating company-wide SaaS solutions is the switch itself. The biggest uphill battles most I.T. Managers face when proposing a software switch are often political rather than technical.

It would even be fine (and expected) if the pushback came from your I.T. team (since they are the ones who will be using the new software), but typically, the biggest pushback comes from departments who will never have to actually use the new software (cough, cough...business development). We feel your pain.
It's All About The Onboarding
So you've found a new PSA software that fits your current needs, and your I.T. team has taken a test drive and approve. But you still have to sell the idea to the powers that be.
The typical 'let's switch PSA software" conversation goes something like this:

I.T. Manager: "We have found a great new SaaS solution that's easy to use and better fits our new working from home situation and need to cut costs."
Powers That Be: "I like cutting costs and ease of use part, but (there's always a but…) How About The Learning Curve?!"
So, there you have it: The Dreaded "Learning Curve Objection".
One of the reasons that many I.T. companies stick with bloated and expensive software (when a cheaper and better solution is at hand) is the dreaded "Learning Curve Objection." Again, we feel your pain, because we've been there.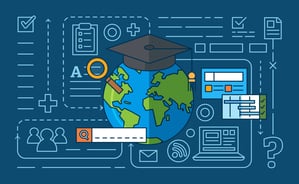 Bust The Training Curve With SherpaDesk University
The dreaded "learning curve objection" card has been pulled by the powers that be, so now you're stuck paying more for outdated software that no longer fits your new normal. What can a discerning IT manager do?

We've developed "SherpaDesk University" as a way to help IT Managers speed up onboarding by virtually eliminating the learning curve with a combination of how-to videos, live demos, a Support/Knowledgebase portal and much more.

Add to this the optional one-on-one training packages, and you've got the full learning curriculum of SherpaDesk University available at your fingertips.
SherpaDesk University is specifically designed to get your team on-boarded and up and running ASAP.
SherpaDesk University Features
We've always strived to design SherpaDesk to be user friendly and easy to use from the ground up. But when it comes to onboarding, the more tools at hand to ease the transition, the better. Let's explore SherpaDesk University's main tools.
SherpaDesk University Blog Portal

Your team can visit our new SherpaDesk University blog portal for how-tos and video lessons on all new SherpaDesk tools and features. Your team can return to this blog portal as new features and tools come online or for a self-learning pick me up anytime.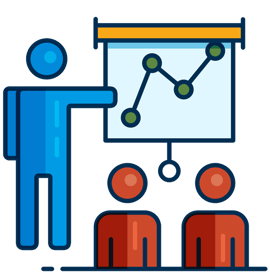 KnowledgeBase Portal
For a deeper dive into SherpaDesk's features and tools, hop into our Support/Knowledgebase portal for step by step instructions on how to use any SherpaDesk tool or feature. You can even create your own in-house knowledge base articles to aid training and onboarding.

SherpaDesk knowledgebase portals (and individual articles) can be set up to be used by the public in general, your team (or certain members of your team), or can even be set up for use by your customers.

SherpaDesk YouTube Channel
Your team can visit our SherpaDesk YouTube Channel to peruse how-to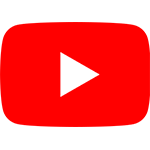 videos of all new features and tools we launch. This is an easy way to self-learn and onboard any new team member. Videos can be prescribed as part of your training and onboarding plan by playlists or simple URL lists.
SherpaDesk Sub-Reddit

We want to be where our users are. And where would one find IT managers during business hours? Some may say on Reddit! So that's why we're there with our own SherpaDesk Sub-reddit (r/SherpaDesk).

We find that Reddit is a great place to reach out to our users with news, how-tos, videos & more. But perhaps the most powerful feature that Reddit offers is a forum for SherpaDesk users to discuss among themselves or post questions to our team (we will reply!).

Weekly Demo

We at SherpaDesk strongly believe in reaching our users directly with a weekly live demo where we walk you through setting up SherpaDesk and answering any question that you or your team may have. This is a powerful way to help you onboard. Your team can sign-up for our weekly demo or reach out to us for a separate group demo.

Send Us An Email

The 21st century is upon us, and while we don't yet have flying cars, we still have the humble email! Believe it or not, email is one of the most effective ways to get all your onboarding issues solved. So, if you or your team is ever stuck, feel free to reach out to our team via email at Support@SherpaDesk.com.

Training Packages

If your team requires more dedicated onboarding or training, we've designed a way to purchase tailored one on one training sessions that can be used to get your team up to speed fast. It can also be used to speed up software migration and onboarding.

So there you have it. We've explored seven different ways to get your team trained and onboarded by using all the features available on SherpaDesk University. And remember, if all else fails, just send us an email, we'll be glad to get back to you with a solution!