By Carrie Dagenhard (Tech Writer)
Are you ready to slay those big IT challenges keeping you up at night? Here are four new year's resolutions to ensure 2021 is your best year yet.

At long last, the curtains are finally closing on one of the most challenging years in modern history, and I think we can all agree it's time to put the past twelve months in the rearview mirror. Even though the changing of years is mostly symbolic — the problems we face on December 31 will still be there on January 1 — it's crucial to take time to reflect on what we've survived and what's ahead.
As an IT leader, 2020 has been exceptionally complex. When the pandemic sent the majority of Americans home, you and your team were tasked with condensing a months-long digital transformation into a few days. If your company didn't start the year with all the infrastructure necessary to support a remote workforce, it was up to you to build it. Meanwhile, cybercriminals spent the past several months taking advantage of the chaos, leading to an uptick in phishing and ransomware attacks.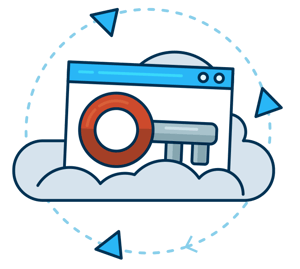 In other words, your plate has been full all year, and 2021 isn't looking much lighter. But there is some good news: you have the power to make the next year much better than the last.
Here are a few resolutions you and your team should adopt to eliminate common IT challenges and make 2021 a much more successful and manageable year:
Claim Your Seat at the Decision-Making Table
Many critical decisions are made behind closed doors, and while IT doesn't always have a presence during these high-stakes conversations, you're tasked with carrying out those decisions. In 2020, that was more apparent than ever.

If your organization doesn't yet have a CTO, CISO, CSO, or another senior executive in the c-suite, it's time to get one. In 2021, you and your team need to appeal to leadership to bring you into the fold to ensure you get the support and budget you need to boost security and operational efficiency.
Invest in Tools That Alleviate Your Headaches
As a tech leader, you know the right software can be life-changing — but the wrong solution can drain your time, energy, budget, and create even more IT challenges than it solves. This is especially true when it comes to old legacy software. Often, because this technology achieves the bare minimum, it flies under the radar. And, because your company has been using it for so long, it's easy to justify keeping it around — after all, who wants to spend the time implementing and training employees on new tech?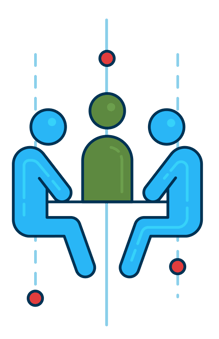 But, while upgrading old products to new, modern, and more agile solutions requires an upfront investment of resources, you'll be better off in the long run. Why rely on old, outdated ticketing software that bogs down your team when you can benefit from a helpdesk solution designed with today's teams in mind?
Democratize Cybersecurity Across Your Organization
For years, IT teams have struggled to keep up with the explosion in security threats and, with employees working remotely in uncontrolled environments and on unsecured networks, it's become nearly impossible. Cybercrime has grown exponentially in recent years, and it's no longer fair to expect one team or department to be responsible for everyone's digital behavior.
To assuage this burden, make 2021 the year you focus on building a culture of security. Ensure all employees are fully educated on security processes and factor security into every decision they make. Help them recognize the gravity of the risks facing your organization and what could happen if you were hacked or breached.

It's also important your company commits to holding employees accountable. Reward people for supporting your cybersecurity efforts, and if someone makes a mistake, use it as a learning opportunity.
Get Organized
Like a cluttered garage or an out-of-control closet, disorder in the IT department can create loads of unnecessary stress. When you're relying on several disparate technologies, outdated tools, and archaic processes no one takes seriously, it impedes productivity and hampers progress.
So what can you do?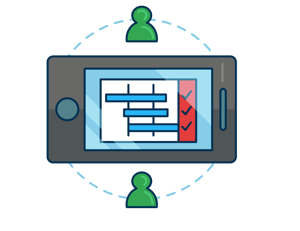 This year, commit to getting more organized. Invest in tools that integrate flawlessly (or, better yet, opt for all-in-one automation), and take time to examine internal processes to determine what's working, what needs to be optimized, and what should be thrown out. Just like cleaning out your garage, it will take time and energy. But, when it's done, it will be much easier to find and access the things you need.
2020 was a monster of a year and pushed us all to the brink of burnout. But as we stand at the precipice of a new year, it's time for you and your team to take control of the IT challenges holding you back, eliminate the hurdles, and finally achieve the forward momentum you've been seeking. Cheers to better days ahead!