As an IT leader, you know the hiring decisions you make are critical to your team's performance and your company's success. Hiring the right people will help you meet key objectives and drive favorable results, but hiring the wrong people could have significant and long-lasting repercussions . No pressure.
Given that nearly one in three organizations are planning to increase their IT staff in 2019, according to data from Spiceworks, there's a good chance you'll be growing your team in the coming months. To help you hire wisely, we've put together this handy guide with the top five IT helpdesk hiring mistakes you'll want to avoid:
1. Making a Rash Decision
It happens in nearly every IT department at some point: You and your team are facing a mountain of challenging and complex projects, and you need another person — stat. But while rapidly expanding your team to cover an extensive workload may seem your only solution, making a decision too quickly could mean compromising on quality, skills or culture fit.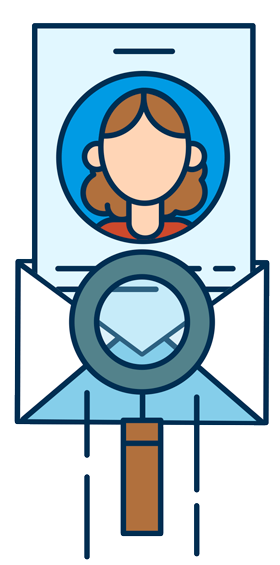 An impulsive hire is a risky move, and one that rarely pays off. If you're cutting corners in the hiring process and not thoroughly vetting each candidate, you could end up with someone who lacks the experience and abilities to tackle the workload. Or, you could inadvertently hire someone whose personality threatens to disrupt the IT team you've worked so hard to build. When it comes to hiring, slow down and ensure you have all the necessary information to make the best decision for your long-term needs — no matter the urgency.
2. Hiring Without a Comprehensive Training Plan
There are few worse experiences for a new hire than walking into a company and receiving little-to-no training on the job duties, organizational goals or the manager's expectations. Not only does a lack of training affect the employee's performance, but it will affect their confidence and morale, too.
Before you even extend an offer, make sure you have a solid plan for the new hire's first several days on the job. From a basic company orientation that covers your organization's policies and benefits, to hands-on practice with the IT helpdesk software and regular one-on-one check-ins, ensure your plan includes all the essentials.
Even if you're hiring a seasoned IT expert with several years in the field, it's still critical you arrange a full training program. After all, every company is different.
3. Not Asking Your Team's Opinion
Working in IT often means facing stressful emergencies, unexpected hiccups and long hours. These conditions are prime for forming tight-knit relationships, which is why an IT department is often among the most well-bonded teams in any organization. But hiring the wrong person could jeopardize this cohesion.
As a leader, you're ultimately responsible for the final hiring decision. However, it's still a good idea to involve other members of your team in the interviewing process and ask for their feedback on candidates' performance. Your employees may pick up on subtle nuances in responses, and can often help judge whether a candidate will fit within your team's culture.
4. Offloading All the Tasks No One Else Wants to Do
Clearing out backlogged tickets, updating inventory records, managing tedious software updates — there are likely a few duties you and your team enjoy less than the rest of your job. When a new hire starts, your employees will probably be eager to shirk off these "leftover" responsibilities. However, burying your new team member in monotonous busy work is a surefire way to kill their excitement and send them scrambling to find another IT helpdesk job.
While doling out a few of these less enticing duties can help familiarize a new team member with your company's systems, make sure you're assigning them more meaningful, engaging projects, too.
5. Failing to Backfill Critical Roles
It's a common scenario. An employee submits two-weeks notice, and you begin redistributing their workload among other team members in the interim until you find a replacement. But as the days and weeks pass, you discover, even with one less person, your team can complete the same amount of work, on time, and without a dip in quality. Why waste time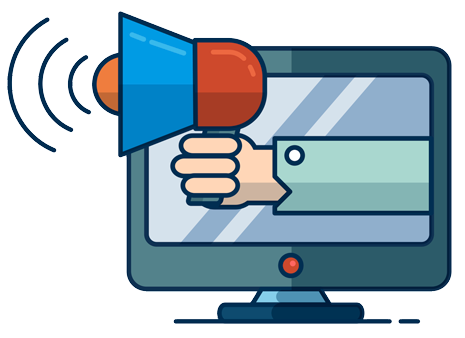 and budget hiring someone new when it appears your team is just as capable without them?
The short answer is, they're not as capable — at least not for long. If you look closely, you'll notice tiny cracks beginning to form within your once solid team. When you fail to backfill a position without also reducing the team workload, remaining employees become increasingly stressed. They habitually work longer hours, skip vacation time, burn out, and become less enthusiastic about their work. Choosing not to hire a replacement could instigate a domino effect wherein every few months you're losing another key player.
Instead, consider your options. If you're not able to hire another full-time employee immediately, you may be able to fill the gap with a part-time employee or contractor temporarily. Otherwise, it's wise to put a few projects on the backburner until you gain approval for a headcount increase.
Making hiring decisions is one of the most challenging responsibilities you face as an IT leader, but it's also among the most critical. By avoiding these five hiring mistakes, you'll be better prepared to choose the right candidate and set your team up for success all year long.