It's hard to believe we're nearly halfway through 2019. It seems like yesterday we were all donning our New Years' hats, waving sparklers and toasting to all the ways this year would be different. Then someone hit "fast forward." Now, six months later, it's time to check in and see just how well you're on pace to meet your goals — and what significant changes you'll need to make in the remaining two quarters to hit your annual objectives.
For many business owners and IT leaders, the end of H1 is the perfect time to reassess your IT budget and make sure you're investing your tech dollars wisely. For most organizations, your technology expenses can eat up a significant portion of your annual funds, so it's critical you keep a close eye on which line items are helping drive you toward your goals and which you can cut to free up more cash.
(In other words, it's time to vanquish your budget vampires.)
Here are a few things to consider about your IT budget before you dive into H2.
1. Productivity Tools
Are your productivity tools actually helping your team be more productive? And if not, is it because they're ineffective or because no one is using them?
From project management software to time tracking tools, each new piece of tech you purchase to increase efficiency within your department or organization represents another expense. Over time, these items can really add up. Before H2 begins, take time to evaluate how well your current products are working, who is using them and whether they're used appropriately.
If you discover these products aren't meeting your needs, it's time to explore alternatives. Or, better yet, invest in software that does a little of everything.
2. Outdated Equipment
You know that aging printer you've meant to replace for years? What about those slow, ancient laptops employees have been complaining about for months? Or that server that's on its last legs? Replacing outdated equipment can be a significant expense, which is why so many organizations put it off.
But waiting until something fails before you act can mean dealing with unexpected downtime. Plus, in the rush to replace a broken piece of tech, you may not have time to consider must-have features or compare prices. Not to mention, working with older tech can reduce your team's productivity, and even leave your organization open to security risks (which could be even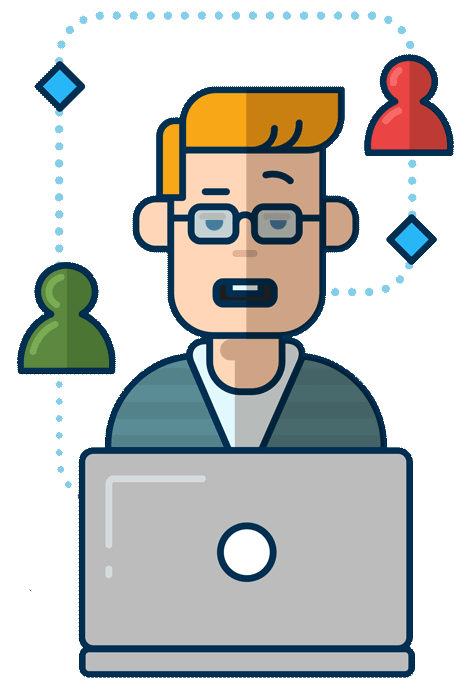 costlier to rectify).
As you assess your mid-year budget, it may be time to reprioritize a few projects and focus on critical upgrades.
3. IT Staff
When you're grappling with other challenges and projects, it's easy to forget your team represents a significant part of your budget, too. In addition to recruiting, onboarding, and salary, you also need to factor in employee satisfaction and potential turnover. Happier employees are proven to be more productive, according to a 2015 study by the University of Warwick. They're also more likely to stick around. In other words, keeping employees engaged benefits your bottom line.
Before H2, take time to sit down with your IT employees and determine how they're feeling. Are they engaged, fulfilled, and excited about work? Or are they burnt out, frustrated, and on the verge of leaving? And for those who feel the latter, identify what you can do to help them improve. While building a positive work culture takes time and money, it's also necessary for the strength and effectiveness of your company overall.
4. Shadow IT
As employees become more tech-savvy, IT teams are finding it harder and harder to control and protect their environments. In many ways, users know just enough to be dangerous.
Shadow IT, or any software not sanctioned by the IT department, is a serious problem in many organizations. In addition to introducing additional vulnerabilities to your network, shadow IT can be expensive.
So what can you do? Before H2 kicks off, do an inventory of your organization's SaaS subscriptions. If there's anything you haven't authorized, it's time to investigate whether it's safe — and whether it's worthwhile to whoever decided to download it. Next, look for any subscriptions no longer in use,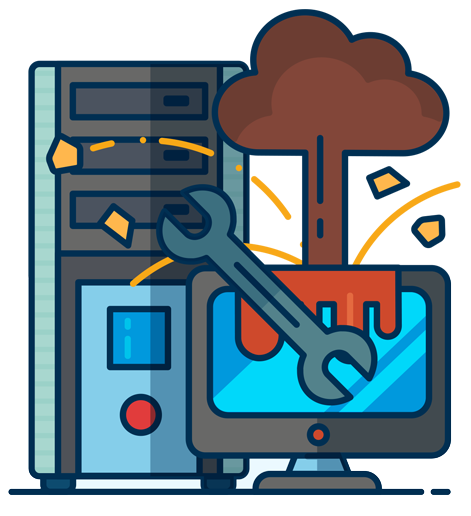 or instances when your company is paying for more licenses than necessary. You might be amazed at all the opportunities you have to cut out unnecessary tech and save money.
5. Disaster Recovery Plan
Hurricane season is here and, if the last few years are any indication, it's going to be another doozy. But even if your business (or data storage facility) is nowhere near the coast, there are plenty of other mishaps that could disrupt business operations and threaten valuable data and other technology assets. From lightning strikes and wildfires to hackers and negligent employees, there is no shortage of potential disasters facing your company.
The end of H1 is the perfect time to review your DR plan and determine whether you need additional protections in place.
If you've been putting off evaluating your IT budget, mid-year is a great time to dive in and evaluate your expenses. While reviewing line items can be tedious, identifying opportunities for savings now can mean entering the second half of the year with more money in your coffers.