Every IT professional knows that it's getting competitive out there. But what can you do to differentiate your MSP in this crowded market?
Easy.
Find your Unique Selling Proposition (USP).
"Unique Selling Proposition (USP)." This term has been used in marketing circles for decades, guiding brand direction and messaging. Theodore Levitt, a famed Harvard Business School professor, explained that
"differentiation is one of the most important strategic and tactical activities in which companies must constantly engage."
This is especially relevant in competitive spaces. The MSP industry is fast becoming one of the most crowded due to the retirement of traditional IT providers, enabling more and more MSPs to try to get a piece of the action.
Let's explore the five main ways to differentiate your MSP that savvy IT pros use today.
1. Find A Niche & Own It
By focusing on a specific niche or vertical, you can become the go-to expert for that particular niche. This could be a niche in any industry requiring your MSP's specialized service. This demonstrates your expertise and translates into tangible customer value. This enables potential customers to notice your brand over competitors who don't specialize in the same area.

Take healthcare, for example. A quick look through the HIPAA fines and settlements from 2022 alone reveals dozens of organizations that have paid hefty sums for failing to comply with HIPAA laws. An MSP specializing in healthcare and demonstrating its ability to help customers meet those compliance requirements will stand out from a crowd of generalists.
2. Lean Into Your Strengths
Not every organization is built for every task. That's why it pays to focus on the skills and services you can excel in and market those strengths. Do you specialize in cloud migrations? Then market that. Do you have experience with software integrations or custom applications? Those would be the solutions and services your ideal customers will be most interested in.

Focus your messaging around your MSP's strengths, highlight case studies of past successes, and ensure potential customers understand the financial case for picking you over a competitor.

SELF-ANALYSIS
It's essential to analyze your strengths and weaknesses objectively. Here's a list of questions you will need to answer:
• What service do we offer that is better than the competition?
• What makes our team and processes stand out from the rest?
• Where do we have gaps in our service portfolio or capabilities?
• Are there any areas where customers might be dissatisfied with us, even if they don't realize it yet?
You must conduct customer surveys, interviews, and focus groups to get truthful, accurate data on this subject. Remember that we often overestimate our abilities and can be blind to our shortcomings.
3. Invest in Customer Service
Good customer relations are essential for any business, but it's even more critical in the MSP space. You are providing a technical and highly personal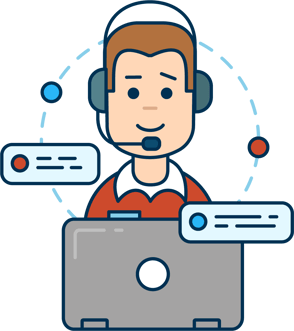 service – customers need to know that their data, systems, and networks are secure and reliable. Investing in customer service sets you apart from those who don't prioritize this area of their operations. Look at ways to make your response times faster, provide personalized support when needed, and be proactive with recommendations or updates on security patches or other issues.

MAKE THE COMPLEX, SIMPLE
One of the biggest complaints that MSPs receive is that their services are too complex. Customers want simple, easy-to-understand solutions for their IT needs.
The best way to differentiate yourself is by taking the complexity out of your offering and making it more straightforward and accessible for customers.
This could mean:

• Creating a comprehensive knowledge base or FAQ page
• Providing detailed documentation on how to use certain features or products
• Offering video tutorials that walk customers through setup processes

Providing customer education is a challenge and an opportunity to stand out from the competition. It shows that you care about your customers' success and is a sales tool for upsells and cross-sells.
4. Leverage Technology
It might sound a bit silly to tell an MSP to lean on technology – after all, you're in the business of providing technology solutions. But you can use tech to differentiate yourself from competitors by offering new and innovative services that your competition doesn't have access to. For example, if you provide cloud-based solutions, look for ways to leverage artificial intelligence (AI) and machine learning (ML). These technologies are becoming increasingly popular with customers as they offer more efficient ways of managing data and resources. You could also explore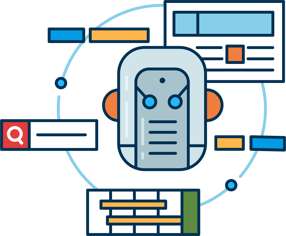 automation tools such as robotic process automation (RPA), allowing faster response times and increased efficiency when dealing with customer requests or issues. Helpdesk solutions like the one from Sherpadesk can help you track customer issues, prioritize responses, and even automate certain tasks. This tech-forward approach will set you apart from competitors who don't have access to the same tools or are unwilling to invest in them.
5. Continuous Refinement
CI/CD? How about CR – continuous refinement? It's not just about improving your technology stack – it's also about continuously improving your processes and customer experience. Can you reduce onboarding times or simplify billing processes? Are there proactive steps you can take to identify problems before they arise? Are there areas where automation could improve the customer experience?

The more effort you put into fine-tuning those details, the more value customers will see in choosing your services over a competitor. If you can predict a pain point before it happens, you're well on your way to becoming a trusted partner. Every week, month, or quarter, look at your operations and ask yourself: "What can I do better?"
Final Thoughts

Differentiating your MSP in a crowded market can be challenging – but with the right strategy and focus, it's far from impossible. By finding a niche, leaning into your strengths, and continuously refining your processes, you can make sure that customers recognize the value of your services over those of competitors. And when they do, you'll be well on your way to standing out from the crowd.