By Patrick Clements (SherpaDesk Founder & CEO)
"On the First Day of Christmas, my true love sent to me all the tools to run my MSP."
The holidays are here, and for us IT professionals and entrepreneurs, this means that another complex year is coming to a close. We've faced many challenges together, but we've met them head-on and have learned from the experience.
Since the holidays are an excellent time for busy tech entrepreneurs like us to take a pause and examine what is working well and what can be improved, I'd like to invite you to join me in a review of 12 IT Helpdesk tools we've developed for our SherpaDesk PSA suite that are specifically designed to help IT pros like you run their MSP businesses more effectively.
As an IT Professional and entrepreneur, I've always believed that the best way to provide world-class customer service in the SaaS business is to listen to your users and develop tools specifically designed to solve the challenges that they face every day. Therefore, I proudly present Sherpadesk's 12 IT Helpdesk tools for the Season (and beyond).
1- Help Desk Ticketing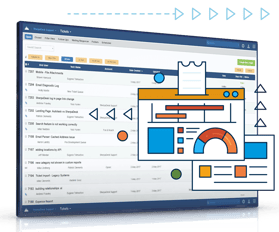 Ticketing is the heart of any IT Helpdesk or MSP operation. We've designed our ticketing tool to be very intuitive and easy to use and to provide a control center from which you'll have complete visibility of all current support issues in one place.
2- Team Calendar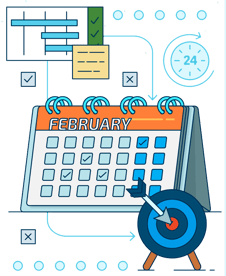 Your team is the core of your operation, and IT managers need to know what all team members are doing at all times in order to allocate resources more effectively.
Our Team Calendar tool automatically syncs with a shared Google web calendar to give all parties a complete overview of all assigned tasks.
3- Task Management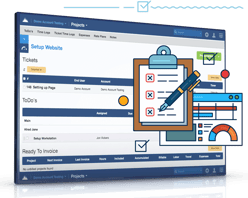 More than a To-Do tool, our task management tool is specifically designed to give you transparency into the status of your team's support issues. You can also create repeatable processes to help train new team members and simplify recurring tasks with clear instructions and How-Tos.
4- NinjaRMM Integration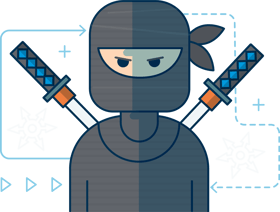 SherpaDesk's native integration into NinjaRMM enables MSPs to stay on top of server alerts remotely while seamlessly generating SherpaDesk tickets and ToDos. Take your MSP to the next level with our SherpaDesk + NinjaRMM integration.
5- QuickBooks Integration

SherpaDesk offers native integration into QuickBooks, one of the most popular accounting software suites. IT pros can use SherpaDesk to run payroll, stay on top of staff payments, billable time, and expenses, and keep track of taxes, all with a one-click sync into QuickBook.
6- In House Customer Service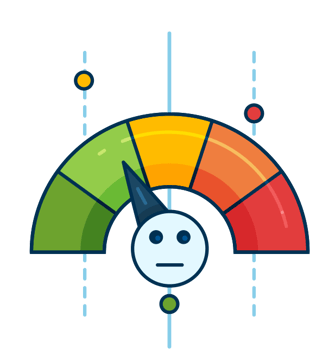 This one is not a tool per se, more of a philosophy. As an entrepreneur, one has to decide the quality of customer service that one's startup will provide.
Most startups are faced with deciding whether to use offshore customer service to save money or keep it in-house.
This is an area where we will never compromise. Our philosophy is always to keep our customer service in-house. Better trained, in-house agents with intimate knowledge of our tools will be able to help users ramp up faster and deliver world-class customer service all of the time.
You definitely don't want to skimp on this one.
7- Time Tracking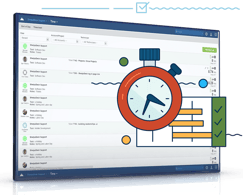 As an MSP, being able to track billable and non-billable time accurately is crucial. When your team has an easy tool to track billable time, you can invoice faster and get paid faster. A win-win for everyone as it creates transparency with clients.
8- Knowledgebase
A well-implemented knowledgebase tool will serve as a central portal for your customers to access self-service instructions and FAQs, freeing your techs to focus on more urgent issues. You can also use the SherpaDesk Knowledgebase tool as an onboarding and training center to accelerate the training of new hires and as a resource for SOPs.
9- Project Management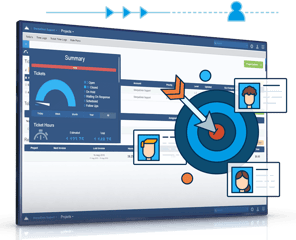 Savvy MSP managers need a centralized project management tool to help them keep track of the many tickets and issues that are happening simultaneously. SherpaDesk's project manager enables MSP managers to view all their tickets and projects in a single Kanban board where they can move them around as needed.
10- Data Reporting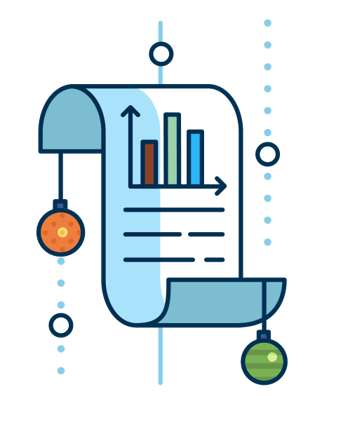 Data is knowledge, and savvy IT managers use data to understand what is happening with their customers and team members and move resources where they are needed to meet new demands and challenges. Sherpadesk's customizable reporting tool also enables techs to quickly customize their data views in real-time, based on their individual needs.


11- Mobile App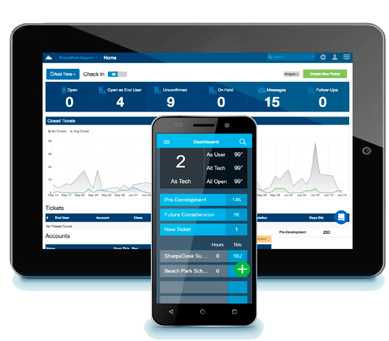 We know that your techs are not always behind their desks. Part of running a successful IT & MSP team is being able to deploy your techs in the field when need be. That's why we've designed our SherpaDesk mobile app to be just as powerful as the desktop version. We've designed it from the ground up with mobile functionality in mind so that techs can provide the same level of service from any location. We've also augmented the mobile app's functionality to work from a hardware point of view so that a technician's cell phone can become an additional tool of his trade (like a handheld scanner, for example). Stay tuned for more exciting mobile updates to help you run your MSP more efficiently.
12- Asset Management + Barcode Inventory Tracking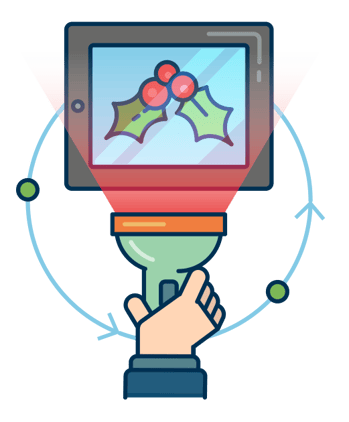 As customers' hardware needs evolve and their teams grow, MSPs need a more efficient way to run an inventory of all assets that can be spread all over a corporate campus or school district. With Sherpadesk's asset management tool, you can connect hardware assets to tickets and cut inventory time by quickly uploading hardware assets data into SherpaDesk's Asset Manager via a barcode scanner and a handheld device.
Happy Holidays
So there you have it. Twelve powerful IT & MSP tools to run your business for the season and beyond, all under one software PSA & MSP solution suite: SherpaDesk. It's the gift that keeps on giving. Happy Holidays!