by Eugene Tolmachov
We're happy to announce new updates to our SherpaDesk mobile app. Our users will now be able to create invoices on the go, start and stop the timer, track tech hours, filter searches & more.
At SherpaDesk, our developers are continuously working on ways to improve the user experience of our mobile (and desktop) app. We do this by listening to our user's needs and working towards a solution that makes our UI/UX experience as intuitive as possible.
The updates below are currently live on all mobile devices.
New SherpaDesk Mobile Features:
1. Create Invoices on the Go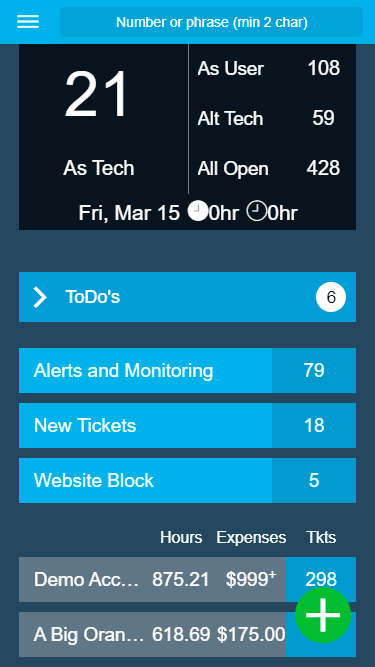 We've improved the usability of our mobile app by adding a 'Create Invoice' button. Techs can now create complete invoices (i.e. add time and expenses) on the fly via a single screen. This is a great update when techs are in the field and need to send an invoice for service.
Hot tip: Techs can create invoices from the Account's detail page. The mobile app will automatically pre-populate the account name.
2. Start/Stop Timer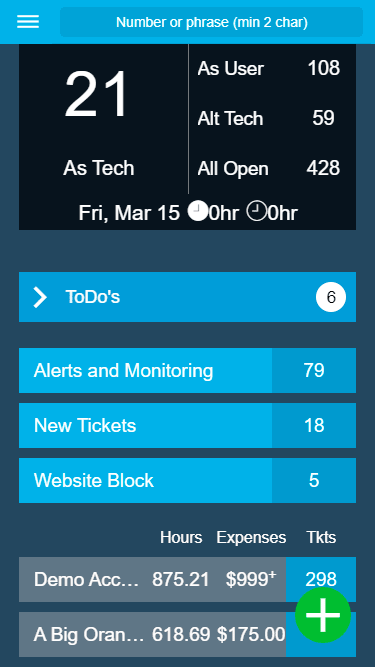 This highly requested stopwatch feature is now available. When working on a ticket, techs can click to add time or to start a timer. You can now close the time screen and continue working. When you tap on "Add Time" again, the timer will show the billable or non-billable work time since the timer started.
Hot tip: Techs can use this feature to track phone call times by simply starting the timer when the call starts.
3. Tech Hours Info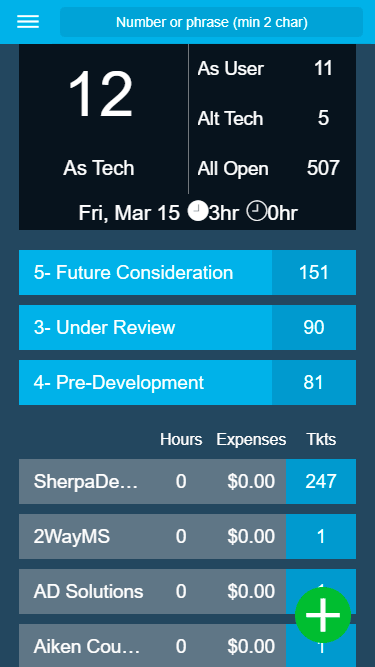 Techs can now see a summary of worked and non-worked hours in a given day.
Hot tip: Techs can tap on the Tech Hours to see details on a time log page, filtered by current tech.
4. Filtered Searches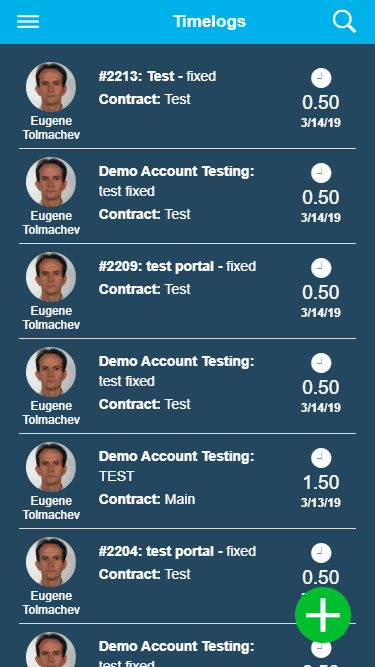 This is a popular request that we've finally added to our mobile app. Many users asked us to add filters and a search bar on accounts, locations, time logs, to-dos, and other pages. So we did!
5. Add CC Option When Closing Tickets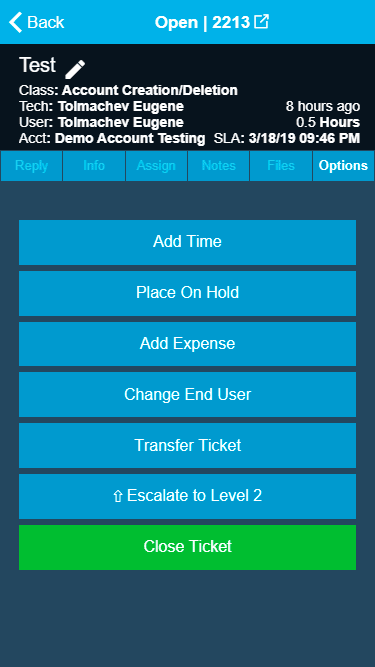 We've included a new feature to add CC: when closing out tickets.
6. Improved Security
We've fixed security issues for techs, admins, and users. Now techs have all features available in our main web apps.
We're always working hard to make it easier for you to run your business, and we're always focused on really improving SherpaDesk's usability. Let us know what other features you would like to see on SherpaDesk to help you succeed.
Updates We're Currently Working On:
• Push notifications
• Profile Page
Stay tuned for more updates coming down the pipeline!
Eugene & the SherpaDesk Team