With the recent upgrades to the email parser we have included a section called Public Email Address to each DropBox. The Public Email is the external email address you will give your customers or end users to create tickets in your system. This email address can be entered manually OR the email parser will try to locate and automatically add if it can be found. The Public Email Address is a visible indicator letting you know which email addresses will create tickets to this DropBox.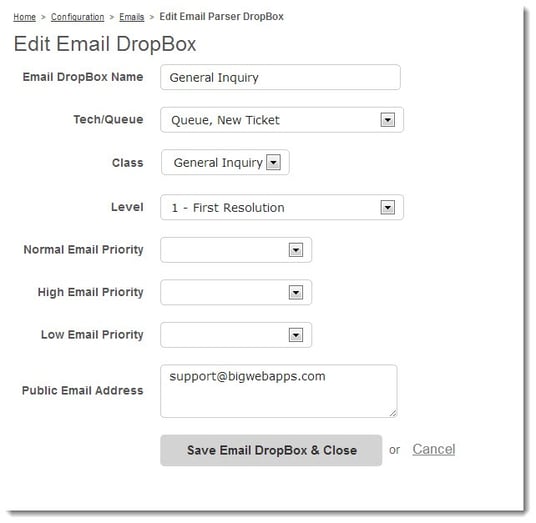 Some customers may have also noticed an error message being added to a ticket's log history.

These are new error notices alerting the technician when certain email addresses have been flagged as a Public Email Address. We don't send notifications out to these emails as this creates a loop (or some people like to call it ping-ponging).
If one of these Public Email Address is used in notifications (i.e. is a member of an unassigned queue or a part of a notification rule) then this would create a loop as the email notice would create another ticket. You would need to remove this email address from the unassigned queue, notification rule OR stop any forwards on your mail system to this DropBox.
It's a bit confusing, but basically you should only have one (maybe two) email address that forwards to any one DropBox. This email address should be unique and ONLY used for inbound traffic to create tickets. It should not be used to notify anyone.