One of the most frequently asked questions by Managed Service Providers is, "What trends will shape the MSP and IT Helpdesk market this year?"
Knowing the answer to this question is critical because it enables MSP and IT Helpdesk professionals to prepare for and adjust to environmental changes in their business to stay ahead of the competition.
Let's explore the most notable trends expected to shape the MSP and IT Helpdesk market in the near future.

Ten Hot MSP Industry Predictions and Trends
Most new MSP & IT Helpdesk industry trends are centered on agility, security, and flexibility.
According to MSP market trends, service providers must improve and rethink their services in response to changing customer demands and business circumstances.
These developments also raise awareness of MSP features that give firms a competitive advantage. Here are ten MSP trends to keep an eye out for:
1. Industry Consolidation & Commoditization
The MSP industry's growth prospects are strong. Experts following MSP acquisition patterns in the near future highlight the industry's scalability.
However, consolidation does tend to occur in a mature market. It's a component of the broader commoditization of networks and connectivity.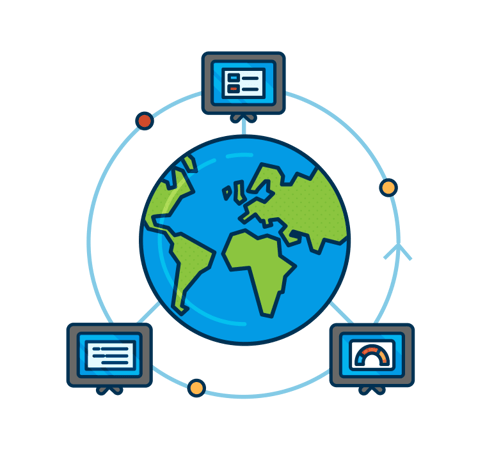 One of the fundamental reasons for this convergence is that MSPs want to provide everything from critical IT maintenance support and cloud solutions to cybersecurity and application integration in one location as a one-stop shopping experience.
Some MSPs aspire to expand their business value and organic development by purchasing other MSPs. Customers will undoubtedly benefit from industry consolidation as they gain flexible access to network and cloud services at reduced prices.
2. Adoption of Cloud-based Servers and Services
While some may argue that this MSP trend has been around for a while, it's on this list because the cloud has unquestionably won the SaaS delivery war.
Once the world went into lockdown during the pandemic, cloud solutions and services aided enterprises in virtualizing everything.
A hybrid workforce will continue to exist, even if a 100% remote workforce does not. As a result, MSPs will deploy more cloud services and solutions than ever.
MSPs will increase their adoption of multi-cloud setups. And as a result, they'll begin searching beyond a single provider. In other words, while MSPs may have used a single cloud provider in the past, they will now use cloud services from various providers such as Microsoft Azure, AWS, and Oracle to provide several layers of backups and offer stability to their customers.
3. Business Insights Leveraging Data Capabilities
The emphasis on data analysis is gradually moving away from high volume data and toward how data can be effectively processed and utilized. Thus, commercially focused insights and data on upselling will be one of the growing MSP trends. Data capabilities, cutting-edge analysis tools, and precise data interpretation will be critical in providing these insights to MSP customers.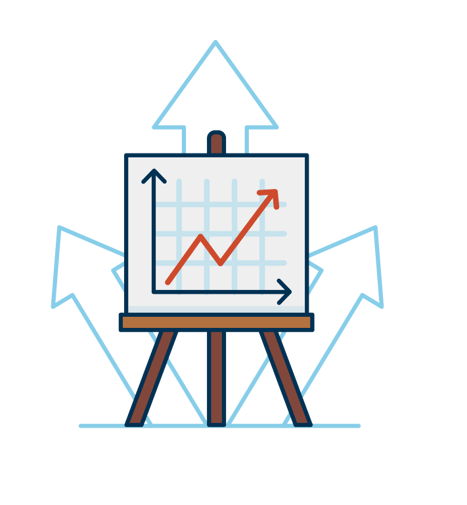 MSPs with strong analytic tools will be in high demand. Their ability to generate excellent business outcomes through data will assist them in gaining more clients. These insights can be provided to MSP customers, who can then use them to achieve business objectives while maximizing profitability.
4. IT Service Alerts Backed by Robust Automation
Every industry is being disrupted by automation. Therefore, automated IT service alerting (ITSA) solutions will be one of the leading new MSP trends.
MSPs can use ITSA solutions to send notifications to on-call staff in case of a customer issue or a significant breach or failure. IT service management (ITSM), remote monitoring, and cybersecurity tools can all be integrated by MSPs to considerably speed up problem resolution and provide more services to customers.
5. Evolution of Cybersecurity Services
Cyberattackers will target small businesses, big corporations, governments, and critical infrastructure. Furthermore, with so many people working from home, security threats and vulnerabilities have considerably increased.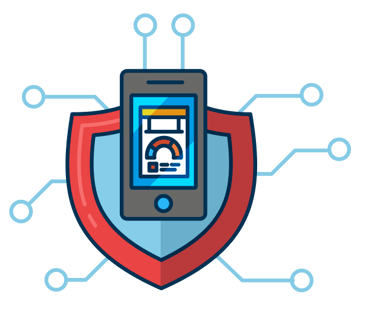 This trend will create industry-wide pressure for MSPs to rethink their cybersecurity services. Many MSPs have begun to offer enhanced antivirus software, VPNs for remote connections, multi-factor authentication, and data storage and backup solutions to meet the security needs of a remote workforce.
Patch management and updates, antivirus, backup and disaster recovery plans, firewall monitoring and updates, spam filtering, test application security, and other cybersecurity solutions will also be in high demand.
This rising trend of improving cybersecurity solutions by businesses is a windfall for MSPs who have added advanced multi-level security solutions to their services.
6. Remote Workforce Management
MSPs faced several operational issues when the pandemic disrupted their clients' operations. Many customers asked their MSPs to set up home workstations. In other words, MSPs had to set up dozens of new VPNs, webcams, and web-meeting solutions. As a result, virtual workforce management solutions will be one of the MSP trends savvy IT pros need to stay on top of.
7. A New Role for MSPs With Technological Advancements
Businesses recognize that staying on top of technological breakthroughs and being early adopters gives them a competitive advantage.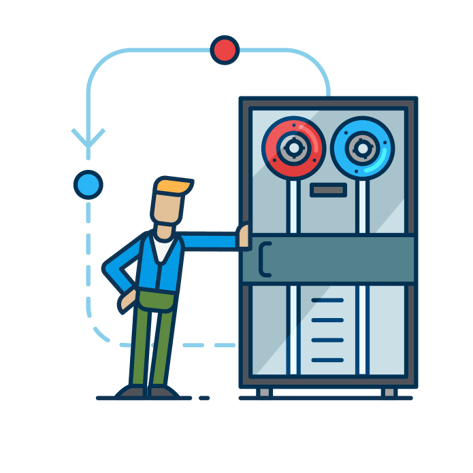 But hiring and training in-house employees to manage new technology can be expensive and time-consuming for many organizations. Therefore businesses will look to MSPs to be their IT experts. So staying on top of the latest tech is vital for MSPs to keep and gain new customers.
8. Reinventing Business Continuity
The pandemic's impact on businesses has been unprecedented. Many managed service providers were not ready to relocate most of their client's workloads to their home offices. The result? Many MSP clients experienced lengthy downtimes and, more significantly, considerable business losses. MSPs must learn from the mayhem and prepare for their business's continuity by deploying disaster recovery plans.
The pandemic has highlighted the need for more robust and thorough business continuity planning to run a successful MSP.
9. Growing Demand for XaaS
Businesses are rapidly realizing the value of XaaS (Anything As A Service) as part of their digital transformation. Most organizations, however, lack the resources to launch a robust XaaS ecosystem independently.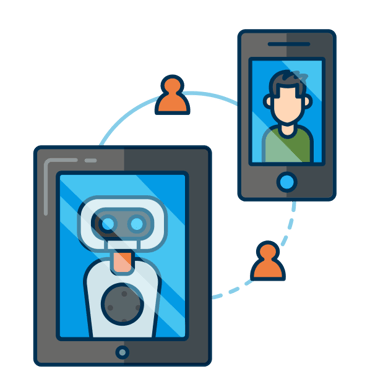 MSPs can meet the growing demand for digital transformation by providing XaaS services. It will enable MSPs to broaden their services beyond lower-margin SaaS applications and end-user technical assistance. MSPs will now be able to provide fully-managed cloud solutions, round-the-clock network monitoring, and enterprise-wide risk management.
10. IoT-Specialized MSPs
MSPs need to add IoT-specific specialization to their remote monitoring and management services menu as IoT becomes more widespread. Businesses will want professional IoT and cloud integration expertise as they migrate to advanced multi-cloud and hybrid cloud infrastructures. MSPs can provide their clients with IoT development, deployment, and administration of new IoT infrastructures.
MSPs Need To Stay On Top Of IT Trends
Companies will continue to use data management services to reach their business goals as technology advances. This is why MSPs must stay current on the latest trends and technologies to give their clients a comprehensive range of support regarding keeping their data safe and secure.
Ignoring these trends could mean the difference between success and failure. So make sure your MSP stays on top of the most important tech developments because your customers are adapting the latest IT trends in order to stay ahead of their competition, and you don't want your MSP to play catch up and lose business.