By Carrie Dagenhard (Tech Writer)
IT pros are people too, albeit busier than the average person, and like the average person, IT pros tend to wait until the last possible moment to purchase holiday gifts, thereby maximizing stress and ensuring at least one meltdown before the year's end.

To help put an end to perpetual procrastination so we can all enjoy the holiday season, we've put together a list of the best gifts for IT pros. Whether you're shopping for friends, family, or your hardworking tech colleagues, these products are sure to win over your fellow IT pros — and any other technophiles on your list too.
Top Holiday Gifts For IT Pros
1. Smart Plug
Almost every home appliance has a smart counterpart. Lightbulbs, thermostats, coffee pots, door locks — nearly everything can connect to home automation systems in 2021. But for those devices that can't (or you're simply not ready to drop hundreds or thousands to upgrade them), there are smart plugs. By plugging an item (like a lamp or fan) into a smart plug, you can connect it with your Apple HomeKit, Amazon Alexa, or Google Assistant and control it remotely. What a time to be alive. Looking for a gift for that IT Pro in your life that has everything? Here are a few of the best smart plugs for 2021.
2. Noise Canceling Headphones
For IT pros, focus time is critical. Unfortunately, whether you're working remotely or in an office, distractions abound.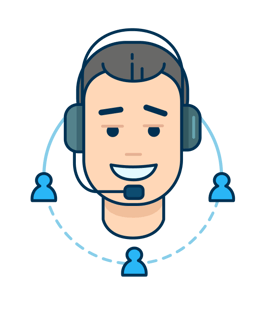 Noise-canceling headphones or AirPod Pros can help block out the world so you can knock out your work faster, or enjoy a little peace and quiet amid large family holiday gatherings.
3. Fitness Watch
We know sitting all day isn't great for our health, but most of us are pretty terrible about getting up and moving around (especially while working remotely). A fitness watch, like those by FitBit or Garmin, will help you keep a close eye on all sorts of health metrics, like your heart rate, steps, breathing, and more. Depending on the tech and settings, you'll receive gentle reminders to stand up, de-stress, and focus on your breath.
4. Drone
Drones have long been a favorite device among adventure travelers, videographers, and photographers — and the tech just keeps getting better (and more affordable).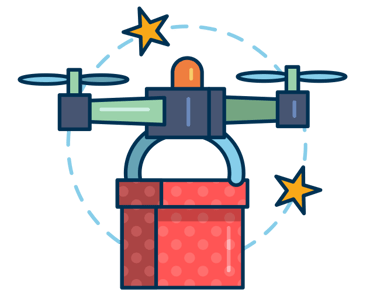 Today, you can find a drone at nearly every price point. And while they still fall on the more expensive side (from a gifting perspective), you'll be providing the recipient with hours and hours of fun and exploration.
5. Screen Cleaners
Here's something everyone on your list can use: a reusable screen cleaner (like this one). These portable, easy-to-use devices quickly remove smudges (without chemicals), so there are no more greasy fingerprints obscuring your tablet or smartphone screen. Best of all, they're budget-friendly (which makes them perfect for stocking stuffers or gifts for your whole team).
6. Desktop Beverage Cooler
Sure, no one needs a desktop device to cool their room-temperature drink but, now that you know they exist, don't you kind of want one? This handy cooler will keep canned beverages ice-cold for up to 24-hours, and will also quickly cool water and other liquids in minutes (purportedly faster than a refrigerator). It's a perfect gift for that coworker who's always letting their La Croix go flat.
7. Tech Backpack
Any IT pro on the go knows the value of a good tech-lugging backpack. And Wirecutter says the Timbuk2 one is the best for tech organizations because it holds "an impressive amount of gear without bulging or coming across aggressively techy-looking." In other words, it gets the job done, but it's also stylish. Reviewers also said it was comfortable and distributed weight well.
8. Kindle Paperwhite
Sure, you can read a book on pretty much any tablet (or for the real analog folks, you could just buy an actual book). But what if you want the convenience and portability of a slim tablet without the millions of notifications and screen glare? The Kindle Paperwhite is excellent for the book-lovers on your list because it's designed for one thing and one thing only: reading. It offers tremendous battery life, a glare-free display, and adjustable warm light (so you can read in the dark without killing your eyes).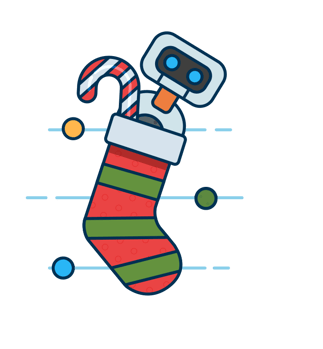 9. Phone Sanitizer
Since the beginning of the pandemic, we've all become a lot more aware of personal hygiene, germs, and how infections spread. For example, we know door handles and subway poles are like cesspools of infectious bacteria (as if there was ever a question). But there's another object we touch even more: our smartphones. If you're like most people, you probably even carry it into the bathroom. Fortunately, phone sanitizers, like PhoneSoap, can kill tons of nasty disease-causing bacteria in ten minutes or less.
10. Arduino Kit
If you haven't heard of Arduino, it's an open-source electronics platform that creates single-board "microcontrollers" and kits for building devices. An Arduino board reads inputs (like a finger on a button or a light on a sensor) and transforms them into outputs (like turning on an LED or activating a motor). If it sounds super technical, that's because it is — which also makes it the perfect gift for any tech tinkerer in your life.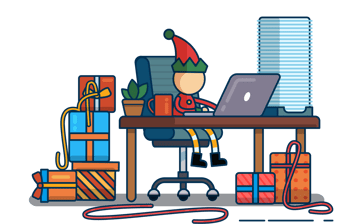 11. Programmable LED Displays
With remote work becoming a permanent norm for many companies, everyone is looking to elevate their home office. And what better way to jazz up your video call background than with an LED wall display? With panel sets from Nanoleaf or Quantum Touch LED, you can also program your display to sync to music so you can have your own personal rave after the workday ends. The possibilities are endless.
Bonus Gift: New Helpdesk Software
While it's not something you can wrap, the extra time, energy, and headaches you can save your IT team with new helpdesk software is the gift that keeps giving all year round. Not only can you create more efficient workflows so IT pros can finally achieve a healthy work-life balance, but the positive downstream impact on your customers will benefit the entire organization.
And there you have it: the top 11 best gifts for IT pros. Whether you're just beginning your holiday shopping or you're checking off the last of your list, you can't go wrong with one of these tech-lovers products.