Professional Services Automation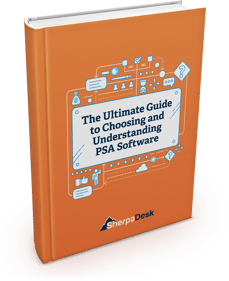 Professional Services Automation (PSA) is the powerful solution that consolidates your core business operations into one place.
Companies who adopt PSA Software reap the benefits. Research shows that companies with PSA's win big.
Results of a PSA on average;
Agent billing increase of 7%
Per employee revenue increase of 15%
Company earnings increase 86%
Employee utilization increase of 7%
Cancelled projects reduced by 4%
What are you waiting for?