By Luis de Faria (Tech Writer)
So you're a tech entrepreneur in the PSA IT space that has recently branched out on your own and launched your own MSP startup. Congratulations!
Now that you have reached this critical milestone, you will need to build an IT team. But not just any IT team. For your startup to not only survive but thrive, you'll need a great IT team.

But how does one build a great IT team that will contribute towards your business's success?
Read on to find out.
Now that your website is up and customers are coming in, you've started to think about hiring a team to help with your IT startup. This will be one of the many reality checks in your tech entrepreneur journey.
One thing that tech entrepreneurs have to understand is that building a great IT team and dealing with employees can be complex. But you must get this right because the success of your startup depends on it.
According to an analysis by Embroker, the average startup needs six months to hire someone. On top of that, research has shown that when companies hire between 100-150 employees, the work culture inevitably changes in one way or another.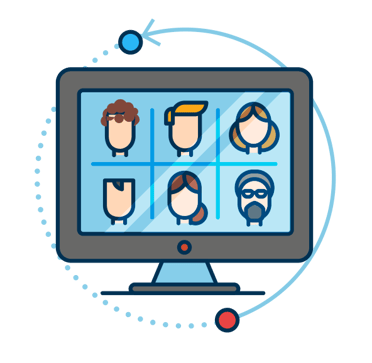 Hiring, firing, and managing an IT team is hard, so it's easy to see why many founders prefer to work alone.
79.7% of US small businesses are following the solo path this year. The issue is that a one-man show tech startup is extremely challenging to scale and grow. So part of being an IT entrepreneur includes having the people skills to build a great team committed to your business success.
But how do you do that?
This Brave New World Of IT Workers
Tech talent know their worth, and many are choosing not to work for a startup or a corporation.
It is estimated that by the end of 2021, freelancers will make up to 42% of the US workforce. This trend has been accelerated by the pandemic, so you, as a fledgling entrepreneur, need to work extra hard to assemble your dream team.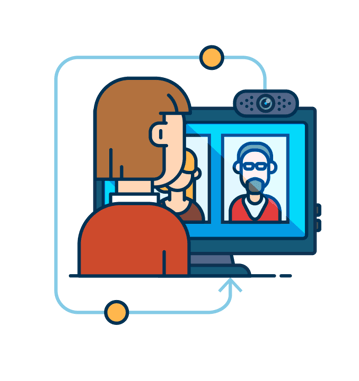 Instead of being affected by this freelancing trend and complaining that "people don't want to work anymore," smart entrepreneurs take advantage of this trend and use sites like Upwork to build their talent pool. This offers flexibility as you can rotate experts as your business needs change and also allows you to test out different freelancers to see how they blend into your company's culture before offering a full-time position.
Building A Global Team
Recent research has estimated that 99.1% of employees want to be part of an organization that values honest communication — and that applies to any company looking to maintain a work environment where integrity and honesty are the main values.
Considering that, it is helpful to remember another useful statistic: 99% of workers would choose to work remotely for the rest of their life, even if it was just part-time. That is something you need to keep in mind as the idea that all of your employees have to work under one roof is quickly becoming 20th-century thinking (positively Mad Men).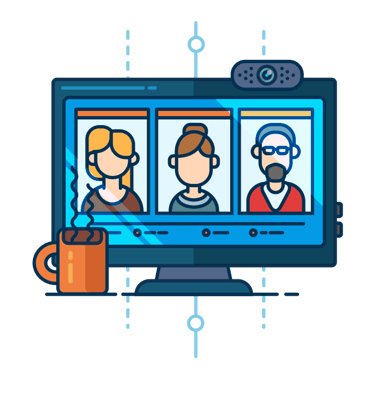 Having the flexibility to offer full time working from home positions can help your startup reach the next level. Your pool of talent increases exponentially (global) while giving you the option to stretch your budget.
Multinational corporations have been doing this for years, so savvy entrepreneurs need to take full advantage of current technology that enables a fully functioning and efficient office experience, even when your employees may be scattered worldwide.
Put another way, entrepreneurs must be keenly aware of how quickly technology changes and how to take advantage of it to help their startups thrive and compete with larger corporations.
Be Clear About What You Want
85% of employees and executives believe the lack of communication is the leading cause of workplace friction.
One of the things you can do to prevent friction in the workplace is to be transparent with your team about what's expected of them. This also includes providing positive feedback when appropriate or even applying a 'buddy system' or using a mentor to help onboard new staff or to help someone that's not quite up to standards. Remember: if you take the time to believe in your worker's potential, they will be more likely to pay you back with great results.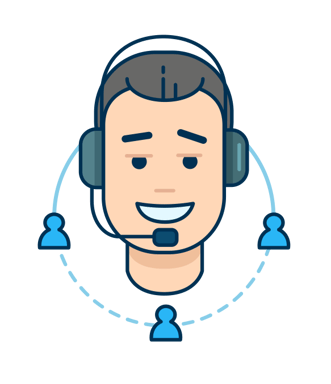 On the other hand, you do not have to get carried away by the desire of helping your employees all the time.
Be communicative, offer clear objectives and rewards, but remember that the end goal is to build a great team that knows how to do their work without receiving too many instructions from you.
Take Care Of Relationships Between Your Team Members
Poor interpersonal relationships are the second main reason why employees end up leaving their jobs.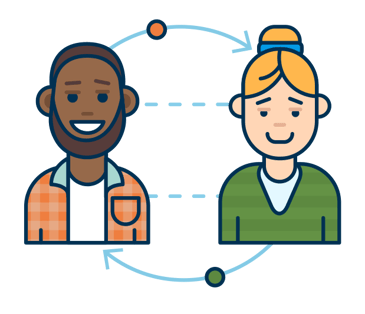 Most workers are looking for a place in which they can feel comfortable around their colleagues. This is why it is good to ensure that your company provides an environment of trust and respect. At the end of the day, people are more likely to feel inspired and motivated to work hard when they feel the environment around them is positive.
Make Sure To Have A Plan
Recent research has uncovered that 40% of managers fail to align with their team on strategy. This can be one of the most significant challenges to overcome when creating a successful company.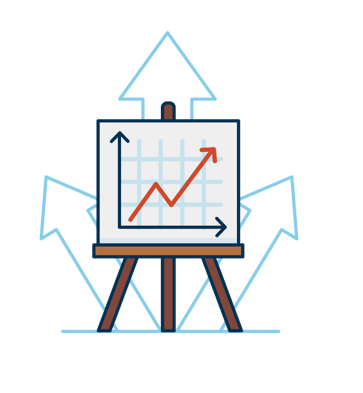 Your team needs to have clear goals and understand what is suitable for your company and what is not. Therefore, you should be prepared to create a clear plan for reaching your company goals and what roles your team will have in it.
Shockingly, 80% of small business owners do not keep track of their specific goals. Don't be one of those!
Go Forth And Build Your IT Team!
So now that you're aware of the pitfalls, the time has come to build your team. Use the technology available, lean on current WFH trends, and go forth to build a global team of the best talent your tech startup needs to grow.